Fallout 4 Mod Brings Players To Silent Hills Locations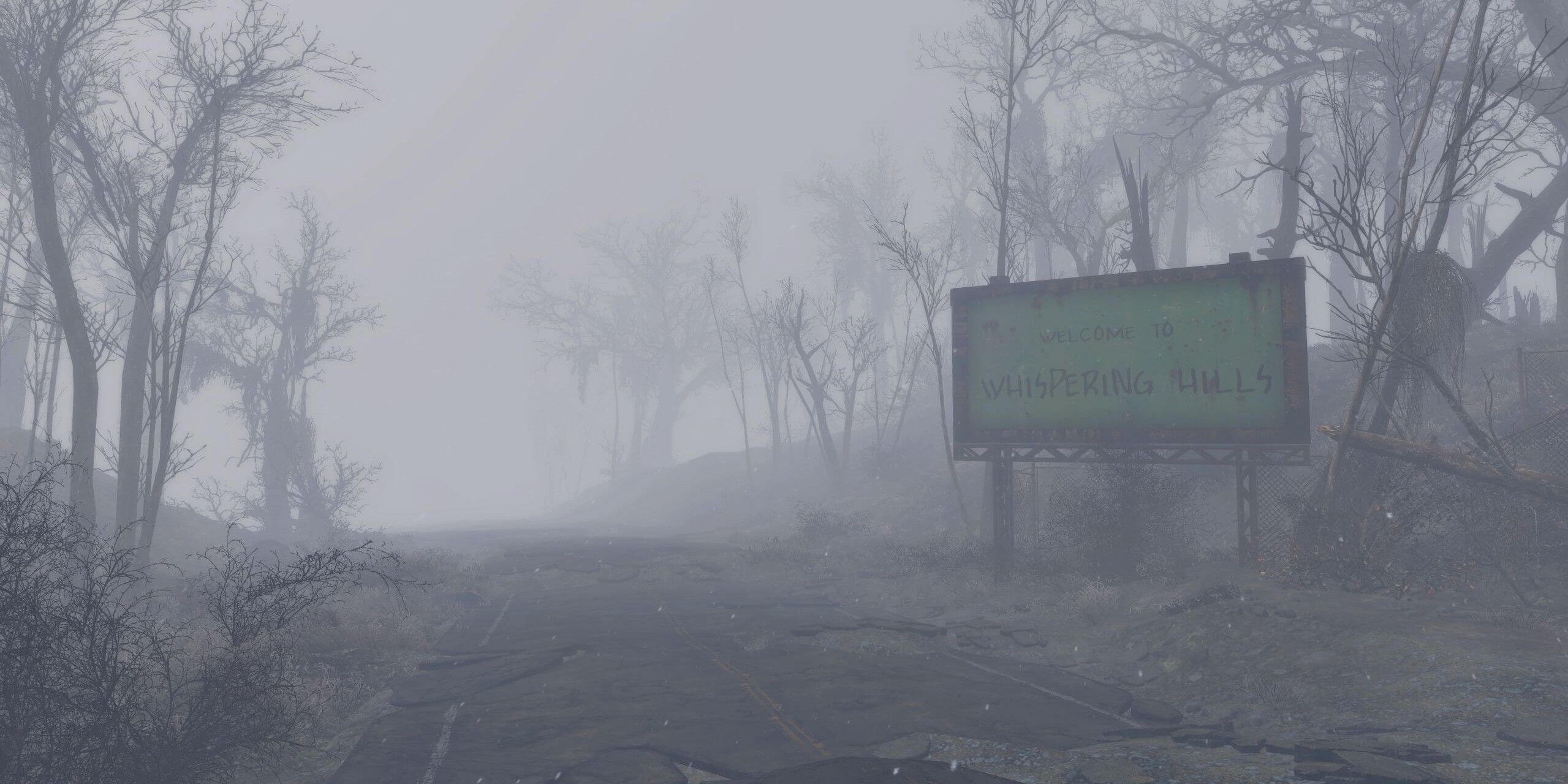 A new mod for Fallout 4 can now take players on a nightmarish journey through the world of the highly regarded classic, Silent Hill. Through foggy playgrounds where only monsters gather, Silent Hill fans will see some familiar disfigured entities roaming the post-apocalyptic Commonwealth. This mod for Fallout 4 recreates the original Silent Hill's environment and some of its famous locations, including its enemies and spooky aesthetic, and has now been updated to include a questline fully voiced by NPCs.
The Fallout franchise is made up of open-world RPGs filled with hundreds of hours of content across not only the base games but their expansive DLCs. Bethesda allows fans even more freedom by releasing its game's assets after launch, making them available to the extensive modding community, which in turn has produced some creative and extensive mods. There are some very dedicated modders out there who are willing to put a lot of time and effort into creating new content for their favorite game.
This Fallout 4 mod called Whispering Hills is an ambitious project, as shown in a YouTube video posted by Vivid Nation. According to PC Gamer, the mod will have episodic releases, with the first episode inviting players into a story that will take them into Midwitch Elementary School, which is based on the original sinister school from Silent Hill, Midwich.  Players will also get to see a little bit of the town of Whispering Hills, and when Fallout 4 changes the weather, there's a chance that the eerie town will be replaced by Silent Hill's dark and terrifying nightmare world where even more monsters live. The modders have included some iconic Silent Hill villains, forcing players to confront the likes of Pyramid Head and his friends. They have also decided to throw some other terrifying monsters from pop culture into the mix, like the Demogorgon from Stranger Things, as if Silent Hill doesn't have enough traumatizing creations.
Whispering Hills is based on the real town of Centralia, Pennsylvania. This is the same town that the original city of Silent Hill, West Virginia is based on, and the Silent Hill movie modeled the town on the same real-life location. Centralia is an abandoned town, with only a few residents left and the church as one of the few remaining buildings, just like Silent Hill. The Whispering Hills mod used laser-scanning technology to make a replica of the town's map, so the town is perfectly aligned with the original, real life city.
The Whispering Hills mod does a great job of recreating the scary atmosphere of the school from Silent Hill, by the looks of the trailer. The first episode can be downloaded from ModDB or NexusMods. Future episodes will show players more of the town from Silent Hill, as well as introduce some new companions, as the existing Fallout 4 companions can't be taken into Whispering Hills' world. Hopefully, players can expect to see some other major locations from the original game pop up in later episodes to really feel the thrill of being back in the town of Silent Hill.
Fallout 4 is available on PC, PS4 and Xbox One.
Source: PC Gamer, Vivid Nation