Fall Guys Season 4's Futuristic Theme Revealed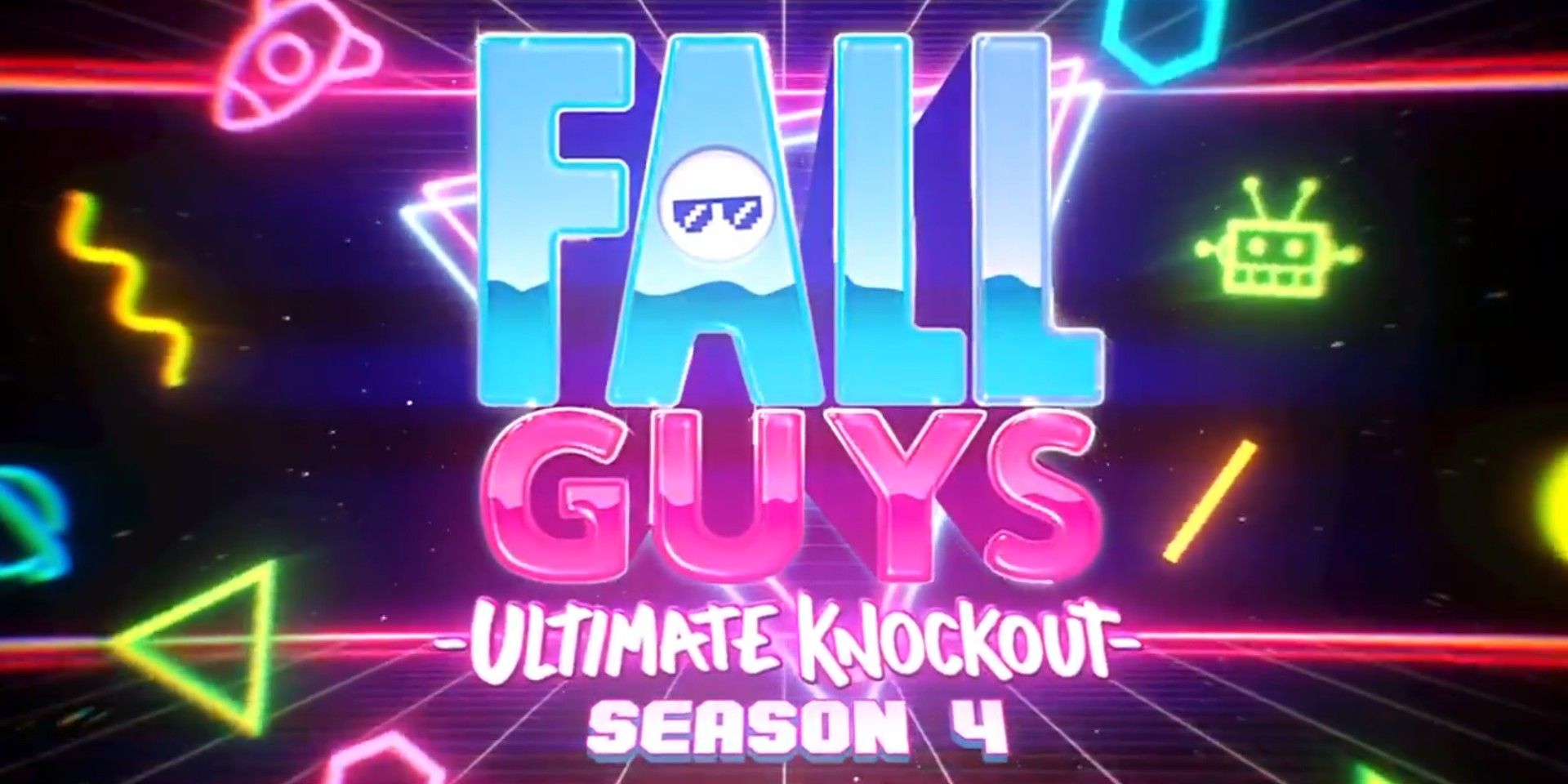 Mediatonic is ditching the present and launching into an 80's inspired future as the creators behind the world's most popular obstacle competition for beans revealed its next season will be Fall Guys 4041. This far-flung expedition through the fluorescent-filled centuries is a far cry from the game's more recent seasonal themes. The first Fall Guys season to get a defined theme was season 2, which took players back to medieval times complete with knights and castles, and the game's current offerings all center around winter.
Despite all the work that goes into transforming a game from season to season, it seems the Fall Guys creators have been busy with more than just setting up for today's reveal. In the first week of February, Mediatonic announced that the chaotic and colorful multiplayer game would be getting a flurry of new winter wonders. The 3.5 season update introduced an entirely new level as well as an avalanche of remixes for current stages. The studio made another well-received announcement yesterday when it unveiled a partnership with Cuphead developer Studio MDHR. The result of this collaboration will bring limited-time Cuphead skins to Fall Guys that will cost players five crowns per piece. The outfit based on Studio MDHR's titular character will drop into the game tomorrow while Mugman's look will appear over the weekend.
Not content to rest on the game's snowy successes, Fall Guys' official Twitter unveiled the futuristic season 4 theme in a robot-filled post earlier today. Mediatonic also took advantage of the excitement in order to challenge fans to a contest of words with the winner set to receive a hoard of crowns. The post is unusually business-like for the often zany social media account. It quickly reveals the upcoming trip into the future with a few lines at the top, which is accompanied by a short, neon-soaked video. Sandwiched in the middle is the studio's contest. Twenty lucky players will receive twenty crowns – that's enough to buy the two recently-announced Cuphead-inspired outfits – by doing two things. First, players must follow the account and retweet the announcement. Second, would-be winners must creatively complete a sentence about Fall Guys season 4. The post is not forthcoming about when the next season will debut in the game, but the account's new name promises that date will come soon.
For Season 4, we're traveling to the future…

🤖 FALL GUYS 4041 🤖

Giveaway to celebrate:
– Follow us and retweet this tweet
– Finish this sentence in your own words as a reply:#FallGuysSeason4 is

20 winners will get 20 crowns each! 👀 pic.twitter.com/USrruU7LtT

— Fall Guys 4041 🤖 SOON (@FallGuysGame) February 23, 2021
Though the season 4 release window is being kept under wraps, Mediatonic and Microsoft recently revealed the timeframe for when Fall Guys will be coming to Xbox consoles. According to the companies, the game will make its way onto the Xbox One and Xbox Series X and S sometime this summer.
Mediatonic has not officially commented on when players can expect season 4 to hit, but Fall Guys is slated to come to Xbox and Switch in the next few months. With all these new players jumping into the game, summer would be a great time to introduce a new, fun season, but fans will just have to wait and see.
Source: Fall Guys/Twitter