Falcon & Winter Soldier Season 2 Hasn't Been Discussed Confirms Anthony Mackie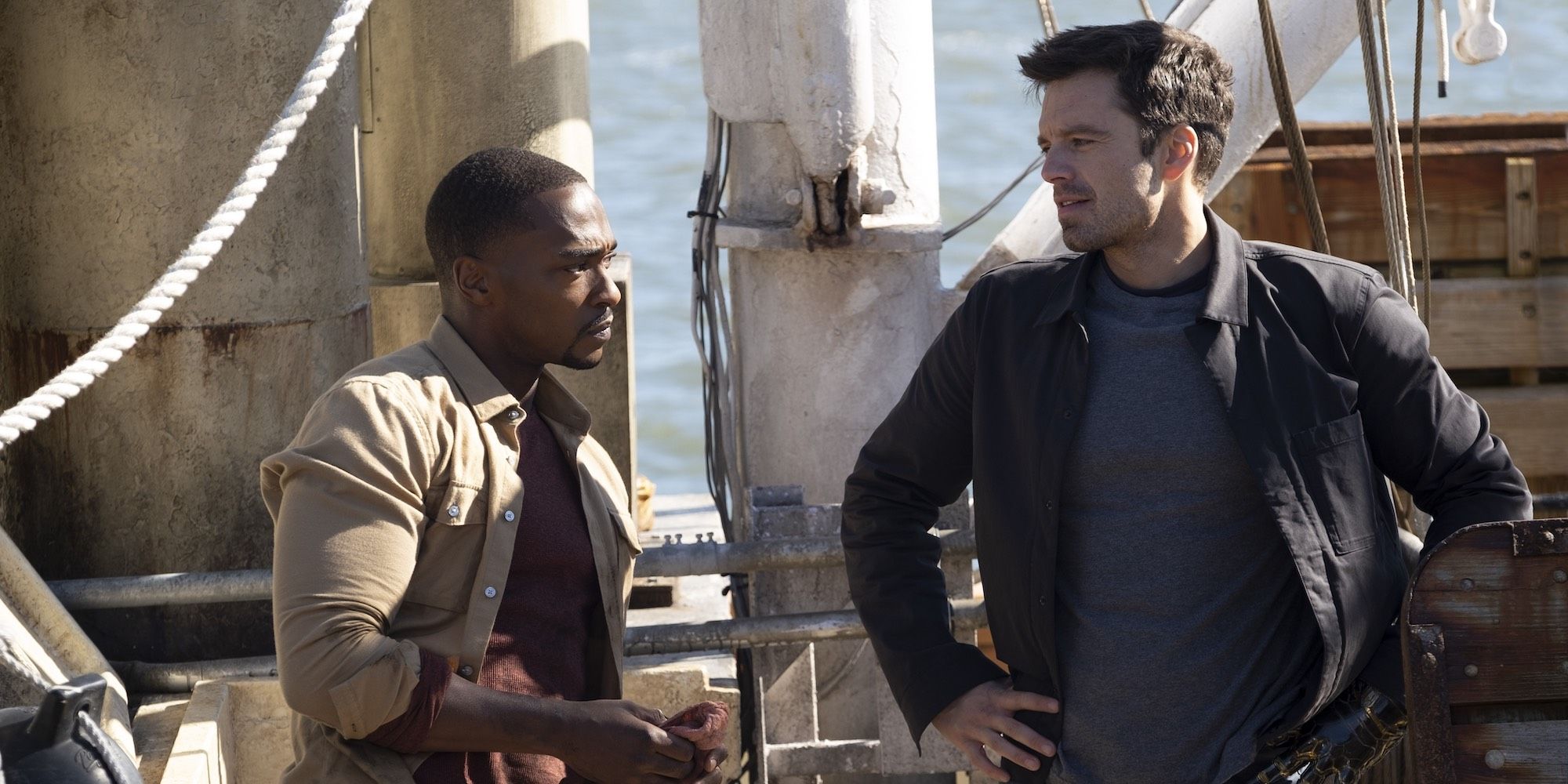 The Falcon and the Winter Soldier season 2 hasn't been discussed confirms star Anthony Mackie. As Disney+ cranks up its slate of Marvel-related content, Mackie's Falcon is set to headline a new series teaming the Avenger with Sebastian Stan's Winter Soldier. Captain America: Civil War bad guy Baron Zemo is also on board for The Falcon and the Winter Soldier, with Daniel Bruhl reprising the role.
After the wild success of WandaVision it's indeed no surprise Marvel fans are getting hyped for the latest MCU entry to hit Disney+. Like the surprisingly comedic – but also tragic – show centered on Wanda Maximoff and Vision, The Falcon and the Winter Soldier will afford the chance for a deep-dive on character backstory. In this case, it's Sam Wilson aka Falcon who will be more thoroughly explored, which is great news for fans who thought the character received too little focus in his MCU appearances up till now. Of course there will also be some flat-out surface-level coolness to The Falcon and the Winter Soldier, including upgrades to both main characters' costumes.
As for whether fans will get to see more than one season of Falcon and Winter Soldier deep-diving into backstory and battling Baron Zemo (or other Marvel villains) while wearing their upgraded costumes, that's apparently still very much up in the air. In a new profile in Variety, Mackie did confirm that there have thus far been no discussions about The Falcon and the Winter Soldier season 2, but of course that doesn't mean there won't be a season 2.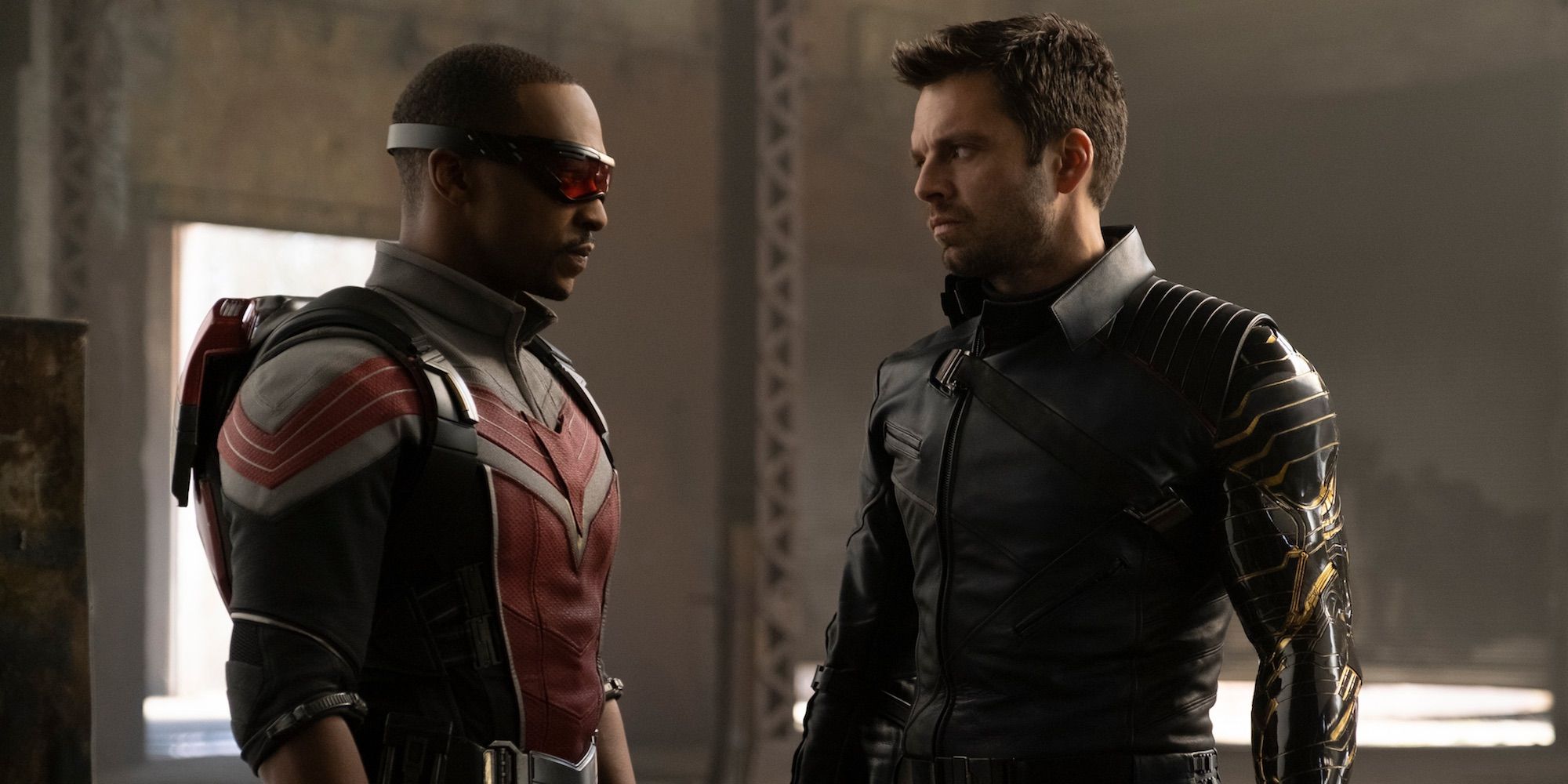 The lack of any confirmation about a season 2 renewal for the new show is in fact in line with the game plan Marvel is seemingly also following with WandaVision, which itself has not yet been given a second season. All Marvel Studios chief Kevin Feige will say about WandaVision season 2 is that he won't rule it out, which is of course a classic non-answer. Wanda Maximoff herself will obviously be back in the MCU as she's set to appear in Doctor Strange in the Multiverse of Madness, and there's much speculation about how WandaVision may set up the villain in that Doctor Strange sequel.
Once The Falcon and the Winter Soldier gets up and running on Disney+, speculation can begin on how that show may itself set up future MCU movies or series. Watching all the threads of Marvel's Phase Four weave together should indeed be fascinating as more movies and shows make their way through the pipeline. Clearly, if the new show catches fire with fans, there will be great motivation to make Mackie's Falcon a more prominent character going forward, and perhaps even anoint him as the new Captain America officially (instead of playing coy about his status). A second season of The Falcon and the Winter Soldier may in fact not be needed if season one takes care of all the setting up business Marvel has in mind for the show's characters.
Source: Variety