Falcon & Winter Soldier Is Shorter Than Initially Reported
The Falcon and the Winter Soldier, which premieres March 19 on Disney+, will be just six episodes long. The hotly anticipated Captain America spinoff series is the second show to take place in the Marvel Cinematic Universe, following WandaVision, which ends its run March 5. Anthony Mackie and Sebastian Stan are reprising their respective roles as Sam Wilson (Falcon) and Bucky Barnes (Winter Soldier).
Several other MCU veterans will also return for the series, including Daniel Brühl as Captain America: Civil War villain Baron Zemo and Emily VanCamp as Sharon Carter. In addition, Wyatt Russell will make his MCU debut as John Walker, otherwise known as U.S. Agent. The series is set to pick up after the events of Avengers: Endgame.
The Falcon and the Winter Soldier was initially conceived as nine or 10 30-minute episodes, like WandaVision. However, at TCA on Wednesday (via Deadline), Marvel head Kevin Feige reiterated the series is just six episodes long. Feige cited budgetary concerns, saying the episodes "aren't inexpensive," as one main reason for the reduced number of episodes.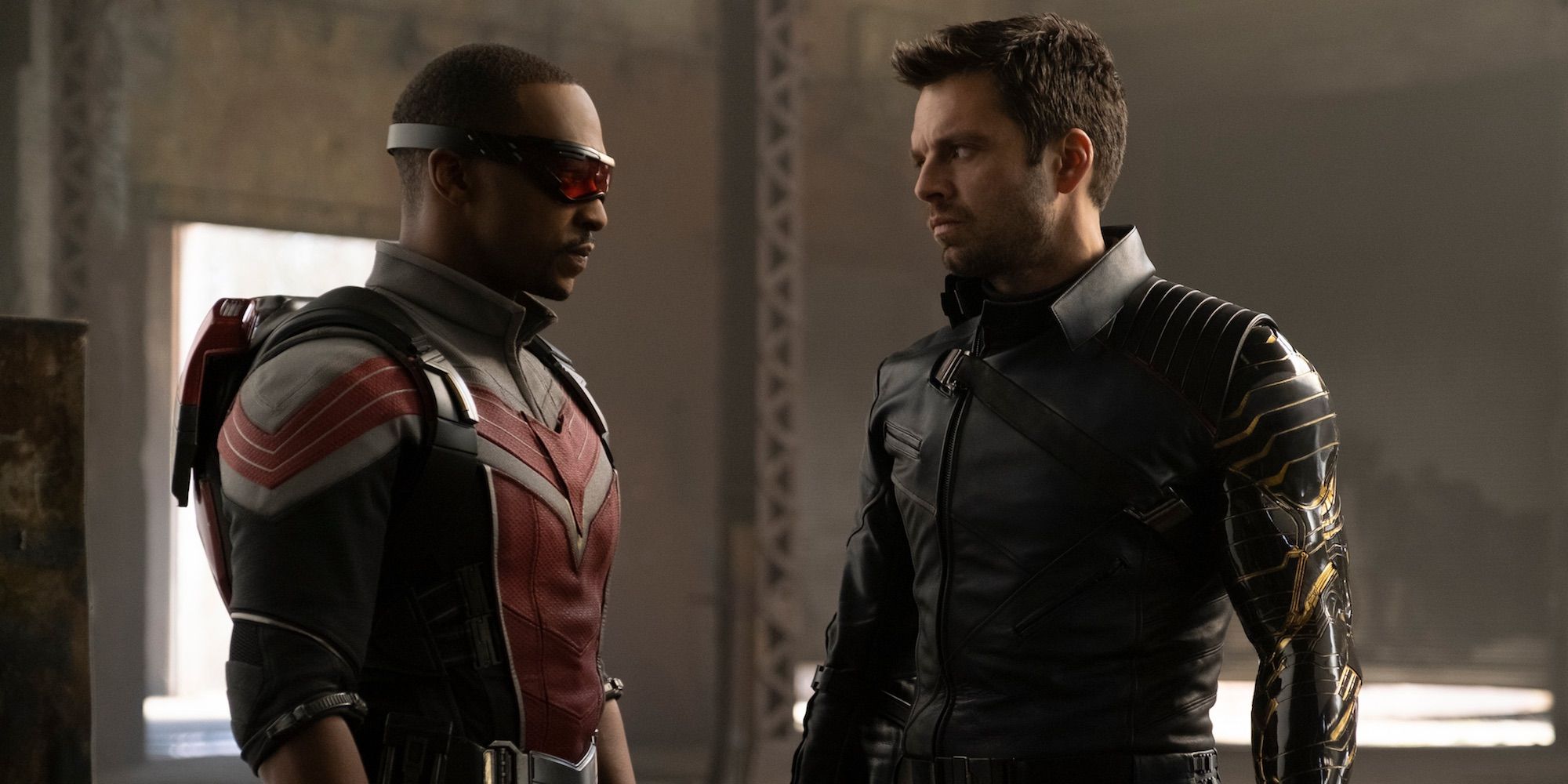 Mackie already confirmed The Falcon and the Winter Soldier's budget is "hundreds of millions of dollars," so this reveal from Feige is hardly surprising. However, he also mentions considerations about story quality at TCA, saying Marvel execs decided "Six hours is what we landed on as the best way to tell our story." Details of the series' plot have been scarce so far, but a few key elements – including the appearance of the Flag-Smashers and the governmental fallout of the events of Avengers: Endgame – have already been teased.
Season length has been a mixed bag for Disney+ series so far. WandaVision and season 2 of The Mandalorian both faltered a bit in the early episodes before hitting their strides, so execs are right to be worried about story quality. Six longer, consistently high-quality episodes will make for a much better season than a nine- or 10-episode one that includes a few clunkers. Plus, a shorter season with a likely shorter shooting schedule potentially freed up Mackie, Stan, and the rest of the cast to appear in other MCU movies and series, which would presumably aid in story quality for those projects as well. So far The Falcon and the Winter Soldier and the other upcoming Marvel Disney+ series haven't received season 2 renewals, hasn't been picked up for a second season. However, if a shorter season full of great episodes leaves viewers clamoring for more, maybe Marvel will find a way to make season 2 happen.
Source: Deadline