Falcon & Winter Soldier Is Only 6 Episodes To Keep Quality High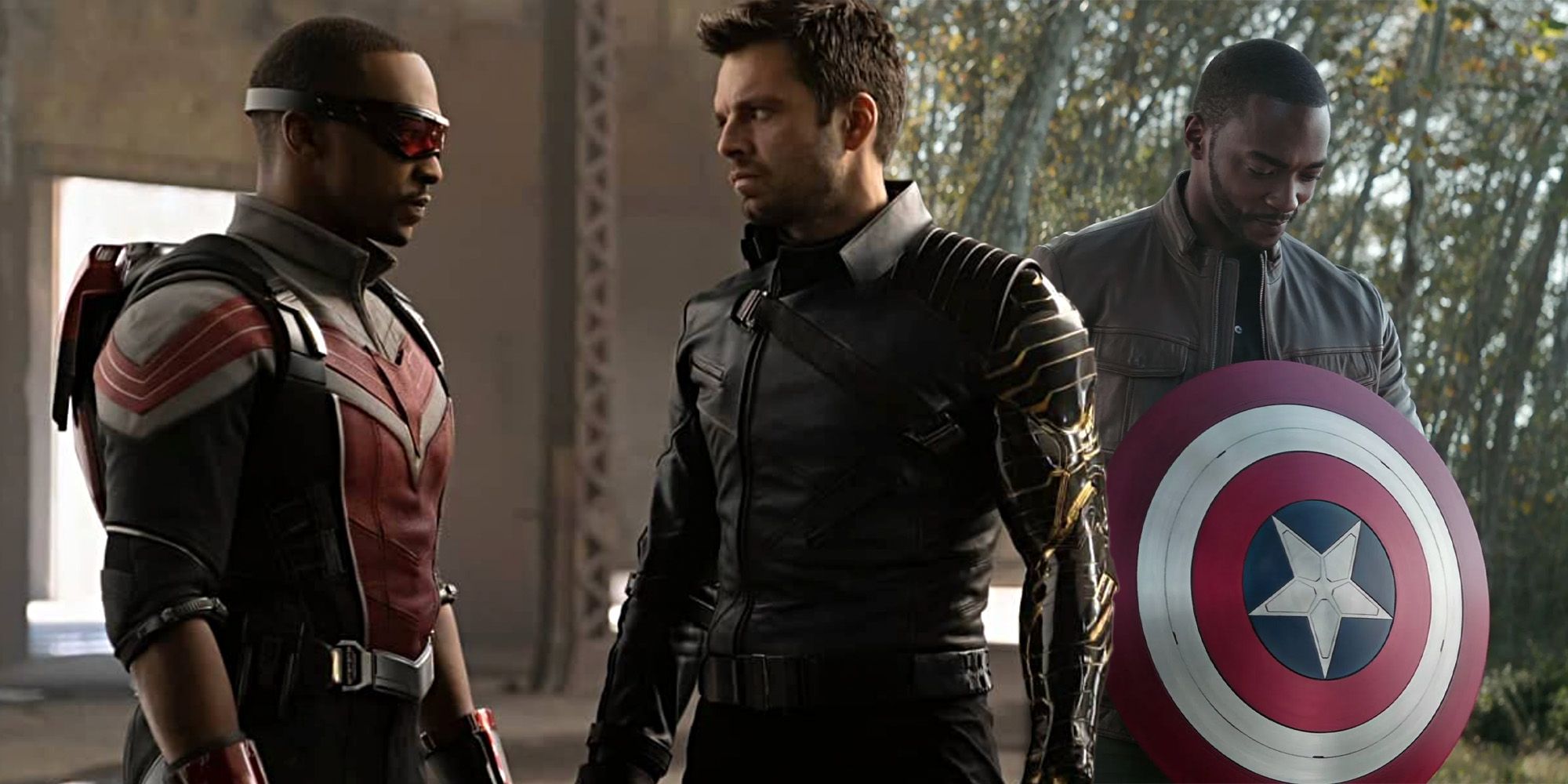 Falcon and the Winter Soldier will only be six episodes long to keep the quality high, according to Marvel Studios President Kevin Feige. It will be Disney+'s second limited series set in the Marvel Cinematic Universe after WandaVision concludes on March 5th. Falcon and the Winter Soldier will then premiere on March 19th and follow its titular protagonists, Sam Wilson (Anthony Mackie) and Bucky Barnes (Sebastian Stan) as they deal with threats posed by Baron Zemo (Daniel Brühl) and Flag-Smasher (Erin Kellyman) in a world without Steve Rogers.
While Steve passed his vibranium shield onto Sam during the final moments of Avengers: Endgame, Mackie's Falcon may be apprehensive about taking on the lofty title for himself, while also dealing with the government installing John F. Walker (Wyatt Russell) as the next Captain America. WandaVision famously imitates the style of old sitcoms, but Falcon and the Winter Soldier is expected to be inspired by buddy cop adventure comedies, with substantive issues surrounding race and identity also factoring into the story.
During a TCA press tour panel, Marvel Studios President, Kevin Feige, fielded questions on all things MCU and Disney+. Courtesy of Alex Zalben, Feige's responses were posted on Twitter. While many may think that six episodes is exceptionally short for a limited series, Feige is reassuring fans it will keep quality high, espousing the simple "quality over quantity" adage. Here's what he had to say about the show's length:
Feige says that the 6 episodes for FALCON AND WINTER SOLDIER were what they wanted to keep the quality up to feature levels for the budget, as well as the story, but adds that's how many episodes they're sticking with for shows (6 or 9) "for now" #TCA21

— Alex Zalben (@azalben) February 24, 2021
Based on Feige's comments, keeping the show's episode count low appears to be aimed at making sure its quality matches that of MCU's movies, which even the show's main star Anthony Mackie was unsure it could do. However, his fears were soon assuaged by the showrunners. As indicated by its action-packed trailers, Falcon and the Winter Soldier will be a global adventure that features much more high-octane action than its Disney+ predecessor, WandaVision. This requires a higher production budget per episode and by reducing the number of episodes, the showrunners can spend more on each episode to assure it matches the cinematic experience of MCU feature films.
It appears there will be no diminishment in quality as these two MCU movie stars, Mackie and Stan, make their transition to the small screen on Disney+. While there has always been a stark contrast in the quality of production between feature films and television shows, Marvel Studios looks to narrow the gap with Falcon and the Winter Soldier.
Source: Alex Zalben