Everything You Need To Know About Cruella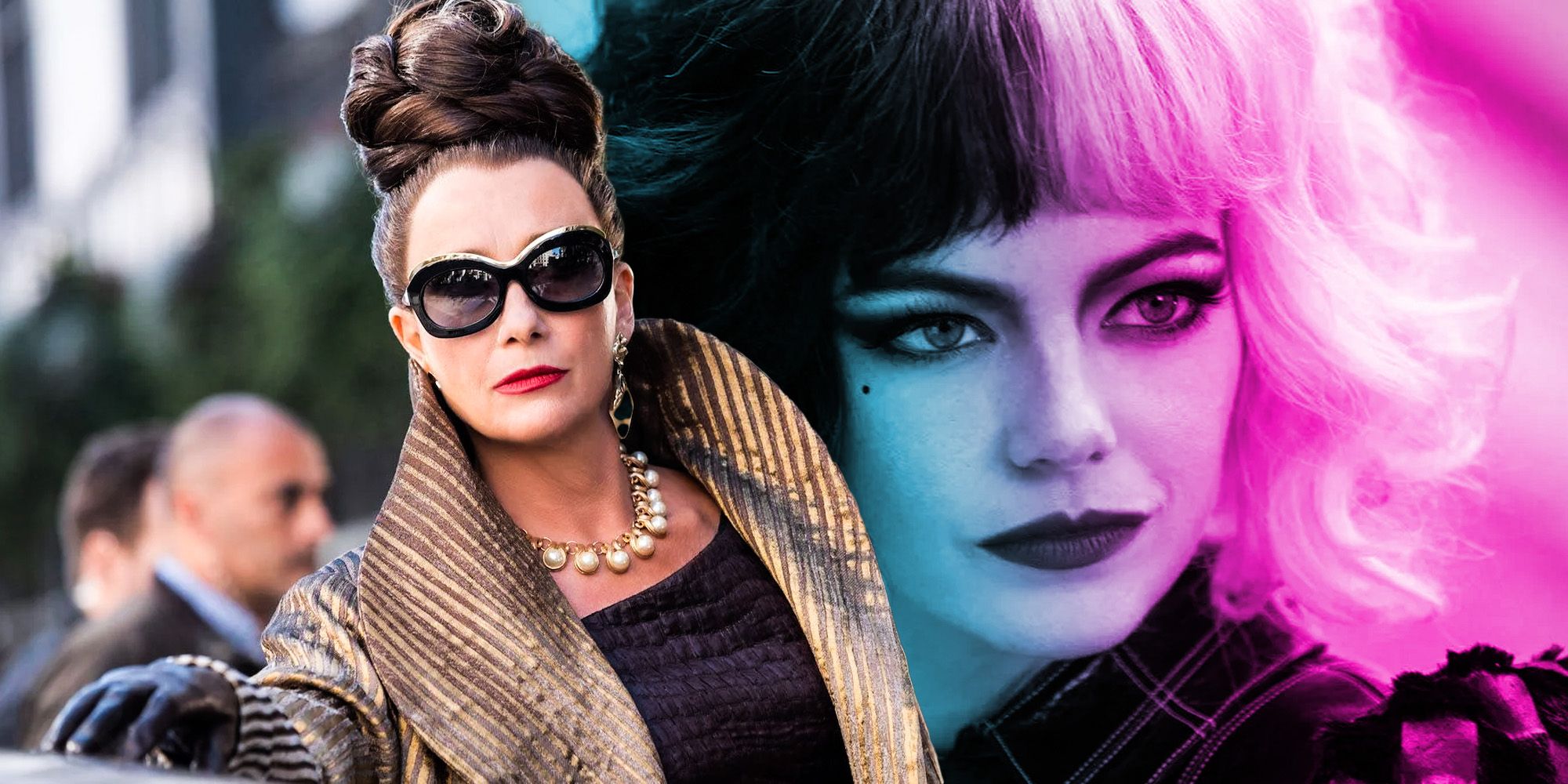 Here's everything you need to know about Disney's live-action Cruella, including its release date and what's been revealed of its story so far. Directed by Craig Gillespie (I, Tonya) and with a screenplay from Dana Fox (What Happens In Vegas) and Tony McNamara (The Favourite), Cruella acts as a prequel and origin story for one of Disney's most iconic movie villains, Cruella de Vil.
Cruella first appeared onscreen in the 1961 Disney Animated Classic One Hundred and One Dalmatians (an adaptation of Dodie Smith's 1956 novel, The Hundred And One Dalmations) as the antagonist dead-set on capturing a horde of Dalmatian puppies and turning them into a fur coat. The character made a reappearance in 1996's live-action adaptation, 101 Dalmatians. Disney's live-action remakes of its hit animated movies have proved successful over the past decade, and while Cruella isn't a new take on 101 Dalmatians, it is revisiting the character in the same vein as movies such as Maleficent.
With Emma Stone in the title role, Cruella's introduces a side of the villain that fans have never seen before. She's young, bold, brilliant, and doesn't care what anyone thinks. However, the first trailer also hints that the movie will try to humanize Cruella a bit, though how successful that will be remains to be seen.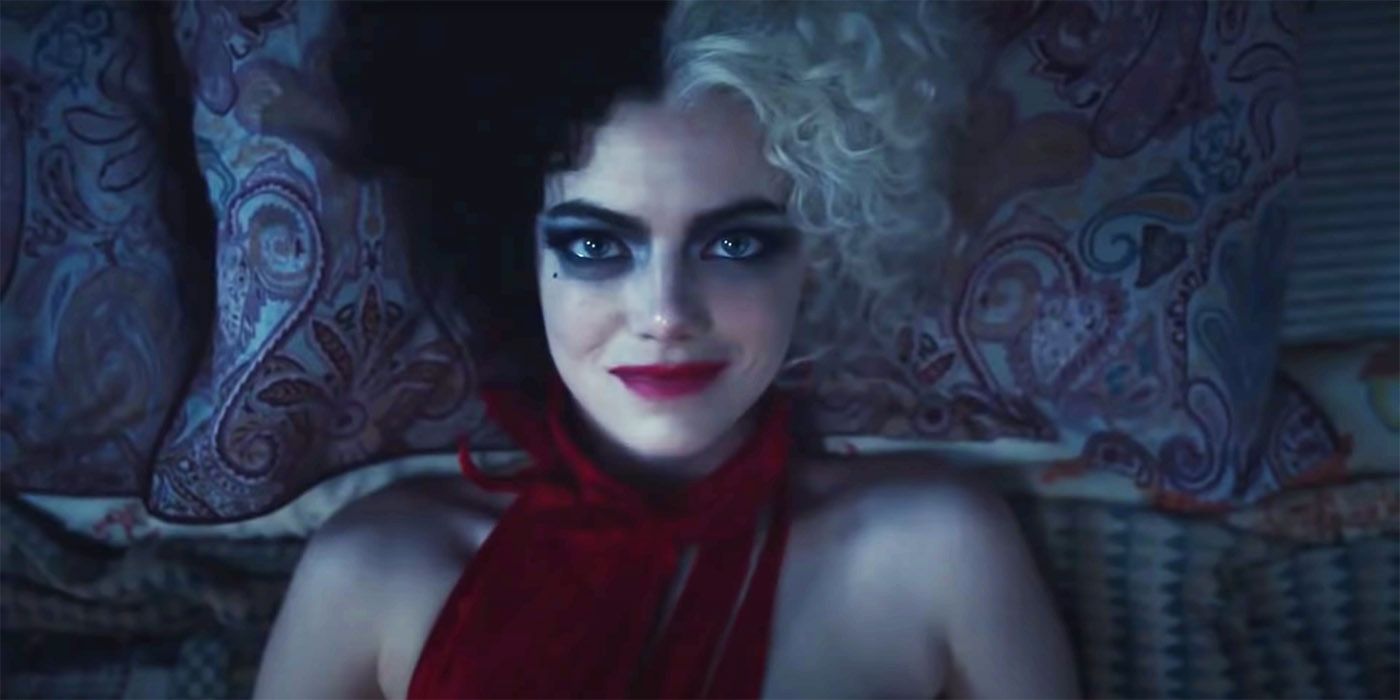 As the coronavirus pandemic shuttered theaters around the world in 2020, movie studios have looked to alternative solutions for movie releases. Some opted to forgo their theatrical window all together for a streaming service debut. As Disney+ has been quickly gaining more traction during the pandemic, rumors circulated that Cruella would be sent to the streaming platform. But Cruella's official trailer confirms that, at the time of writing, Disney is moving ahead with a theatrical release. In late 2020, Warner Bros. adopted a release strategy in which all their 2021 movies would be simultaneously released on a HBO Max and in theaters. If this proves to be successful, more studios may follow. Since the COVID-19 situation continues to remain fluid, fans should anticipate this structure being a possibility for Cruella's release.
Cruella was initially scheduled for a theatrical release in December 2020. But as with nearly every movie that year, it was delayed because of the COVID-19 pandemic. The movie was eventually pushed to release in theaters on May 28, 2021, which remains its current release date as things stand. But with a few major studios continuing to delay movies into 2022, it's not out of the question that Cruella could see change release date again.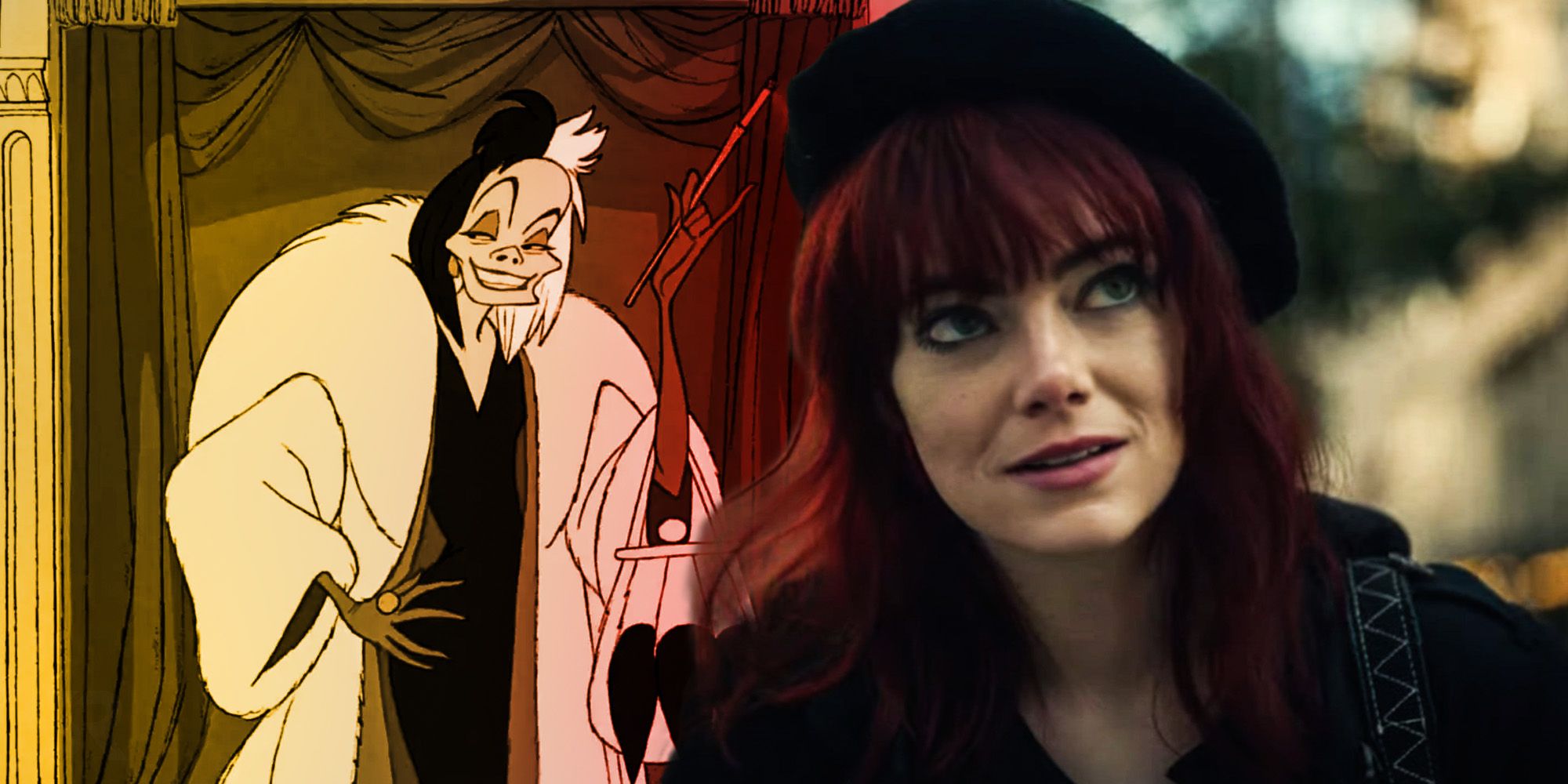 Specifics of the Cruella plot have been kept under wraps, but it will undoubtedly have some tie-ins to the 101 Dalmatians movies. Each iteration of the Disney film has found different ways to bring Cruella into the lives of Roger, Anita, and their dogs. In the original movie, Cruella is a former classmate of Anita's. In the live-action remake, she is Anita's boss. Cruella will continue the tradition of tying Anita to the antagonist, as Decider confirms that actress Emily Beecham will take on the role. As the Cruella trailer features shots of Dalmatians, fans might even see a cameo from Anita's dog Perdita as well.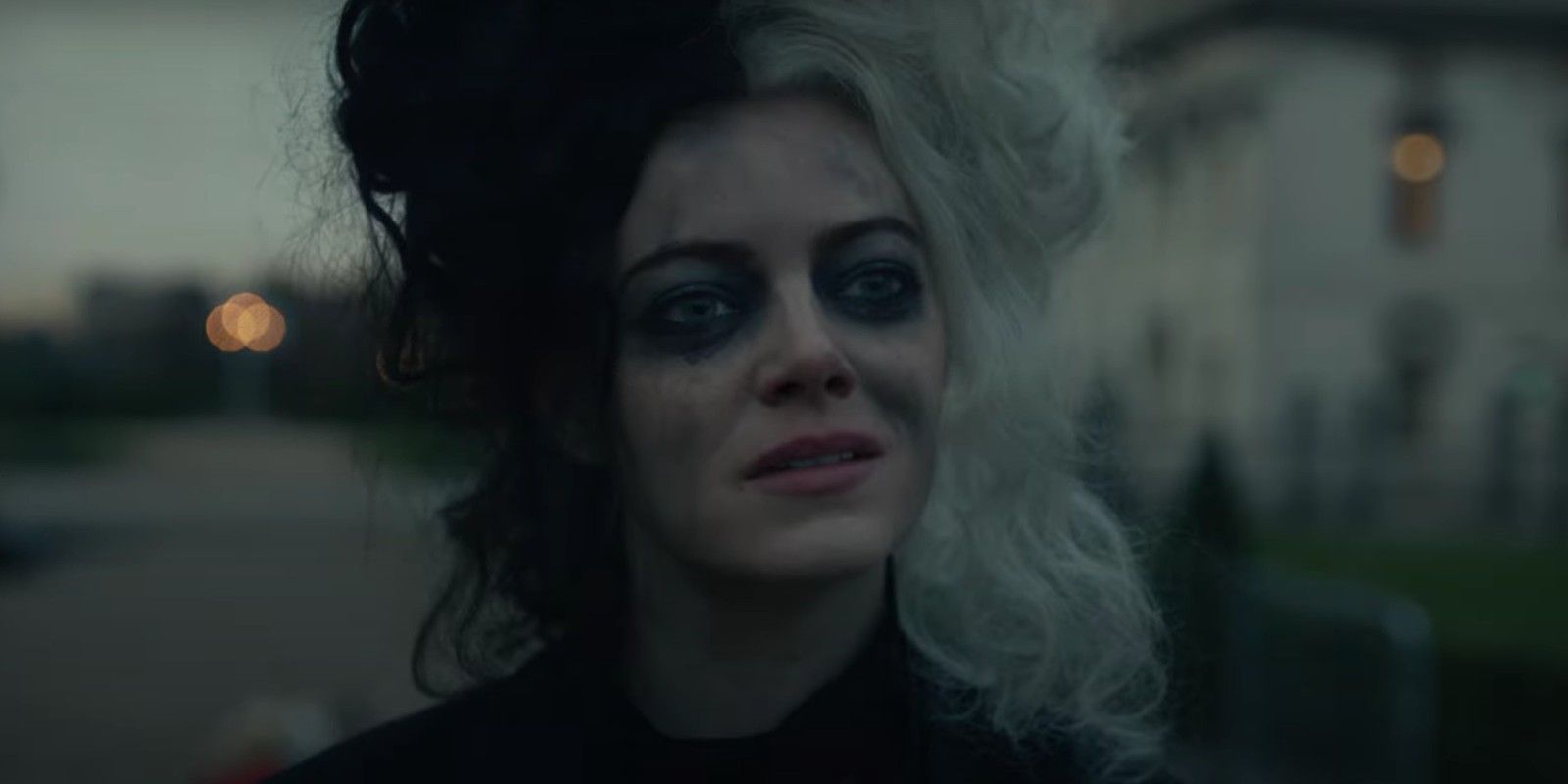 Cruella puts Oscar-winning actress Emma Stone front and center as the iconic villain. The movie's first trailer debuts Emma Thompson's Baroness Von Hellman, who is the head of a fashion house that takes on Cruella as an employee. Paul Walter Hauser and Joel Fry, meanwhile, will take on the roles of Cruella's henchmen Horace and Jasper. Mark Strong, Kirby Howell-Baptiste, and Emily Beecham will also appear.
Disney released the first trailer for Cruella on February 17, 2021. The initial footage shows off its 1970s setting and very much focuses on teasing Cruella's villainous origins, drawing parallels to the likes of Joker and Harley Quinn, which helps build hype ahead of its release.