Every Song In I Care a Lot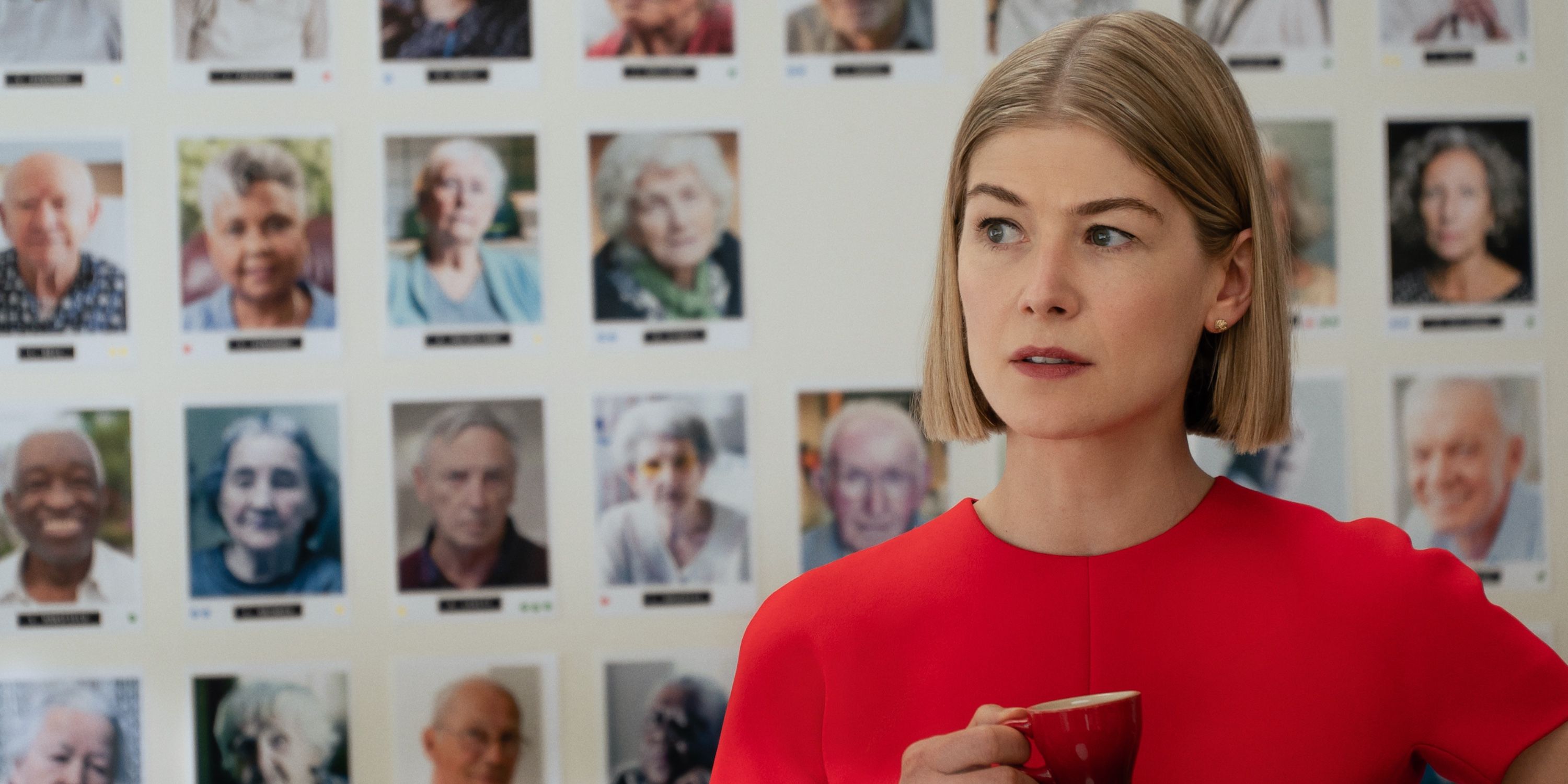 Now streaming on Netflix, I Care A Lot features an eclectic soundtrack that complements Marc Canham's electro score. Most of the mainstream music underscores various first-half moments, in which a con artist takes advantage of the assisted living system. By the climax, a DJ Shadow tracks parallel the fate of a main character.
Written and directed by J Blakeson, I Care A Lot stars Rosamund Pike as a legal guardian named Marla Grayson. She colludes with a local doctor to place elderly people in a group care home and then sells off their assets in the process. Unfortunately for Marla, she inadvertently targets the mother of a Russian-American mobster and must decide if she's a predator or the prey. I Care A Lot co-stars Peter Dinklage, Eiza González, and Dianne Wiest.
The biggest music moments in I Care A Lot take place during expositional sequences that establish Marla's personality. For example, an early scene includes voiceover narration from the antihero, with the selected music spotlighting her aggressive ways. An orchestral piece of music is also used to thematically contrast with the main villain's violent nature. Overall, the tracks help amplify the drama while telling a story with the titles alone. Here's every featured song in I Care a Lot on Netflix.
"Dirge" – Death in Vegas
"Sunday Will Never Be the Same" – Spanky and Our Gang
"Reverie" – Claude Debussy
"System Addict" – Five Star
"Rocksteady" – Wild Belle
"Visur Vatnsenda-Rosu" – The Hamrahlid Choir
"East Virginia Blues" – The Carter Family
"Pill" – Mark Canham
"Spent" – Mark Canham
"Lion" – Mark Canham
"Blood on the Motorway" – DJ Shadow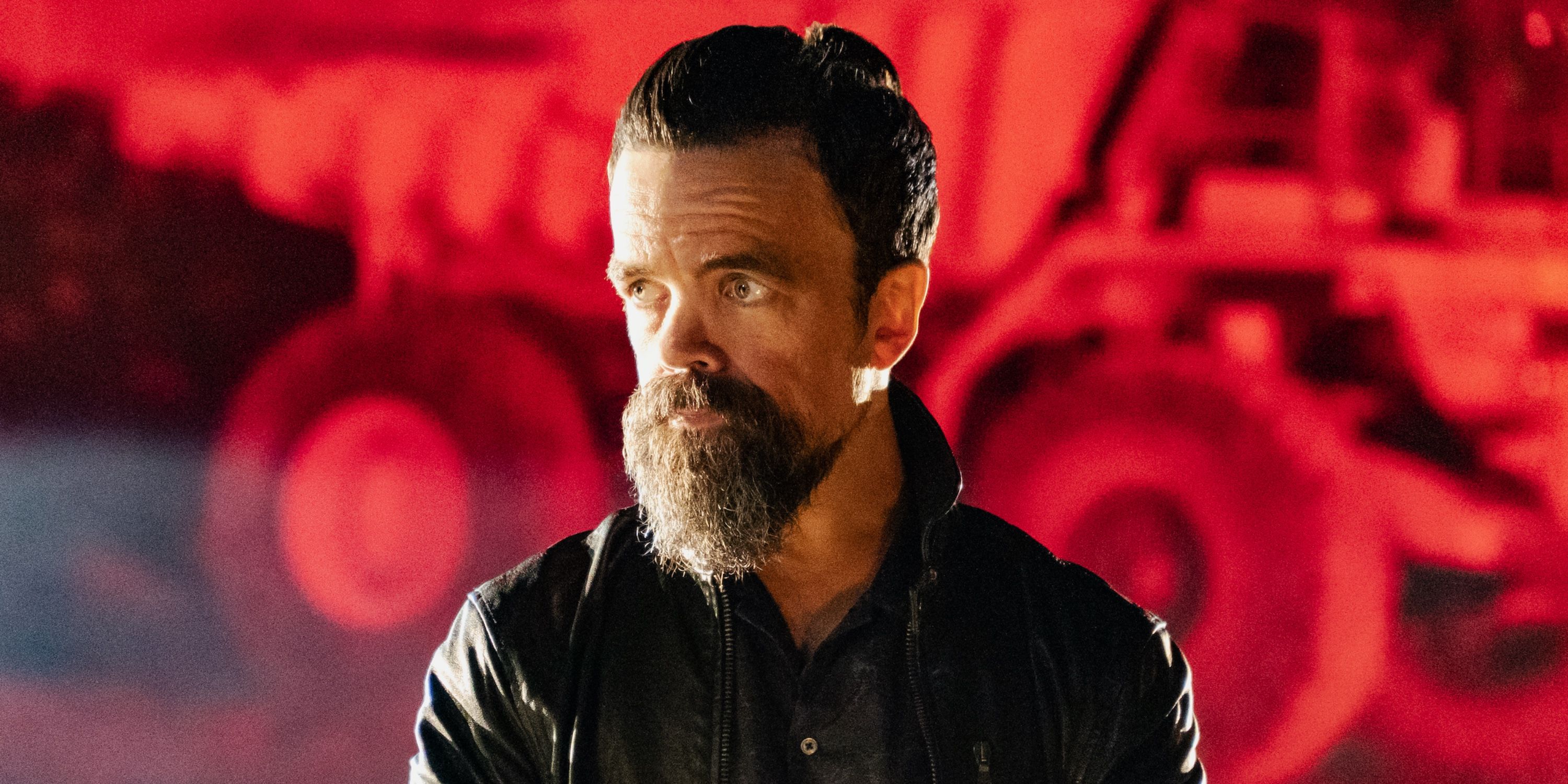 "Dirge" opens I Care a Lot on Netflix as Marla speaks to the audience with a didactic lesson about "good people." Ten minutes later, "Rocksteady" plays as the antihero and her girlfriend, Fran (González), drive on the freeway. Shortly after, "Sunday Will Never Be the Same" scores a moment when Marla visits a doctor and discusses a possible target.
"Reverie" can be heard as Jennifer Peterson (Wiest) enjoys her last quiet moment at home before learning that Marla is now her legal guardian. As Roman stretches in his office, "Visur Vatnsenda-Rosu" plays briefly while the gangster attempts to clear his mind.
"East Virginia Blues" sets in when Marla has a diamond inspected. After she survives a death trap, "System Addict" plays in the background of a gas station scene. In the final act, Canham's original tracks "Pill," "Spent," and "Lion" adds some extra suspense as Pike's character flips the script on her attacker. I Care a Lot ends with "Blood on the Motorway"; a song that captures the vibe of the final sequence.
The I Care A Lot soundtrack was supervised for Netflix by Claire Freeman.