Every New Super Mario Furniture Item Coming to Animal Crossing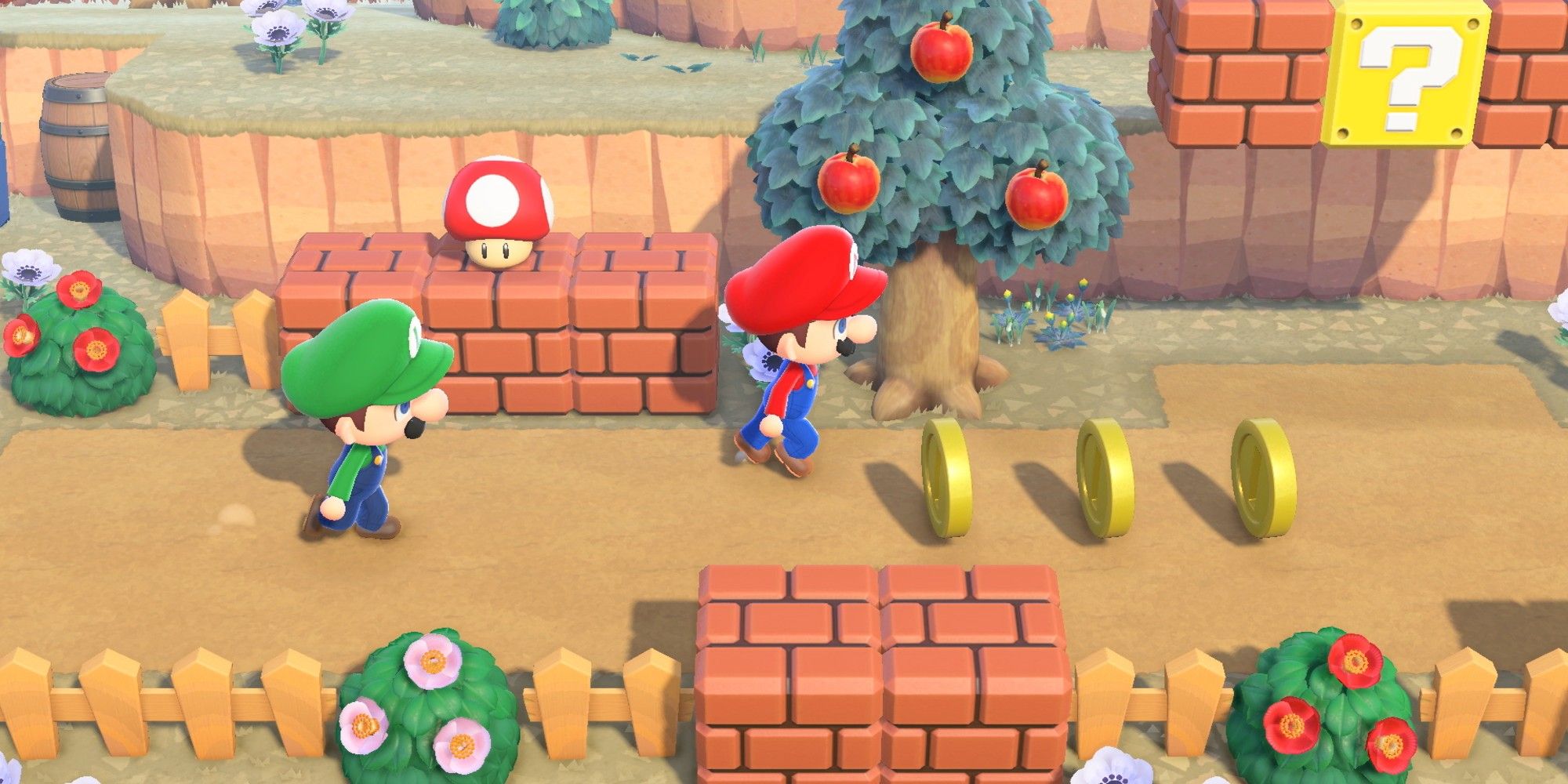 In honor of the 35th Anniversary of Super Mario Brothers, and just in time for MAR10 day, players will have the opportunity to purchase Super Mario-themed furniture, costumes, and items in Animal Crossing: New Horizons when the Mario Update rolls out on February 25. Players can look forward not only to decorative items that can be placed around their homes or the public venues on their island, but also the new Warp Pipes, which will work as a method of fast travel and allow players to easily move between sections of the island.
Players will need to connect to the Internet and download the free update to access all the items. As a thank-you gift for making the update, they will receive the Super Mario Wallpaper item for free. Players will need to wait until March 1 to begin purchasing items in the Super Mario set. While Nintendo has yet to release the full list of items players can purchase during this collaboration, players have identified at least 33 listed in the Nook Shopping app in the trailer, which released during Nintendo Direct on February 17. Here's every new Super Mario item coming to Animal Crossing: New Horizons in March.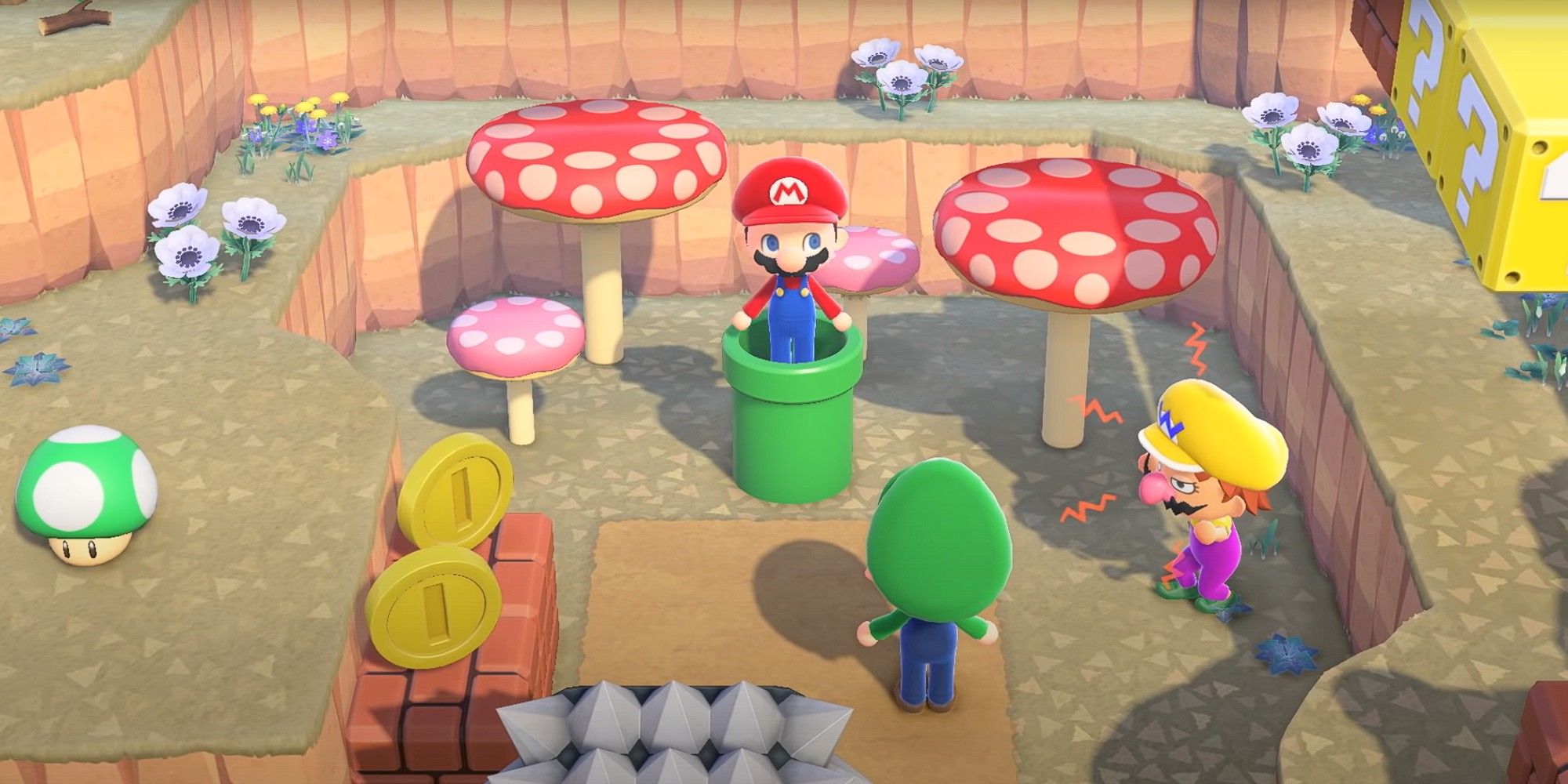 On March 1, players can visit Nook Shopping and enter the Promotions tab to access the new items. It is not currently clear if Nintendo plans to implement a limit on how many of these items players will be able to purchase each day as they have with other promotions, but it is likely players will need to pace their purchases regardless to avoid running out of bells.
The Super Mario furniture items and costs from the trailer appear below: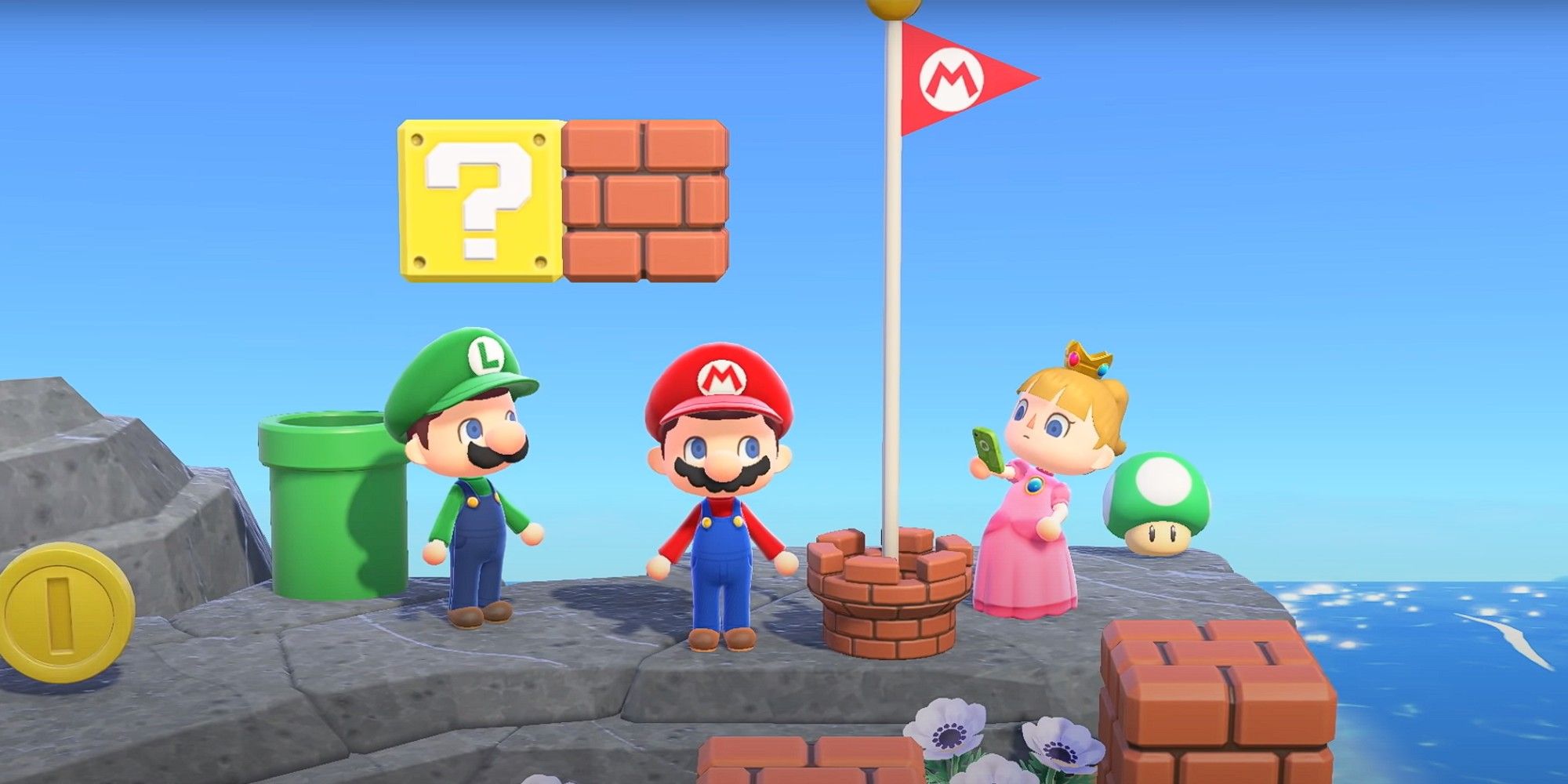 Though most of the furniture is decorative, players can purchase two Pipes that will work as fast travel portals around their island. In addition, players can touch some of the furniture items to see an animated effect akin to what the item does in the original Super Mario Bros games. For example, the Thwomp will smash to the ground, and the Super Star will flash and spin.
Players will also be able to purchase outfits for their character based on Mario, Luigi, Peach, and Wario. Each costume comes in separate pieces. These are:
Mario
Luigi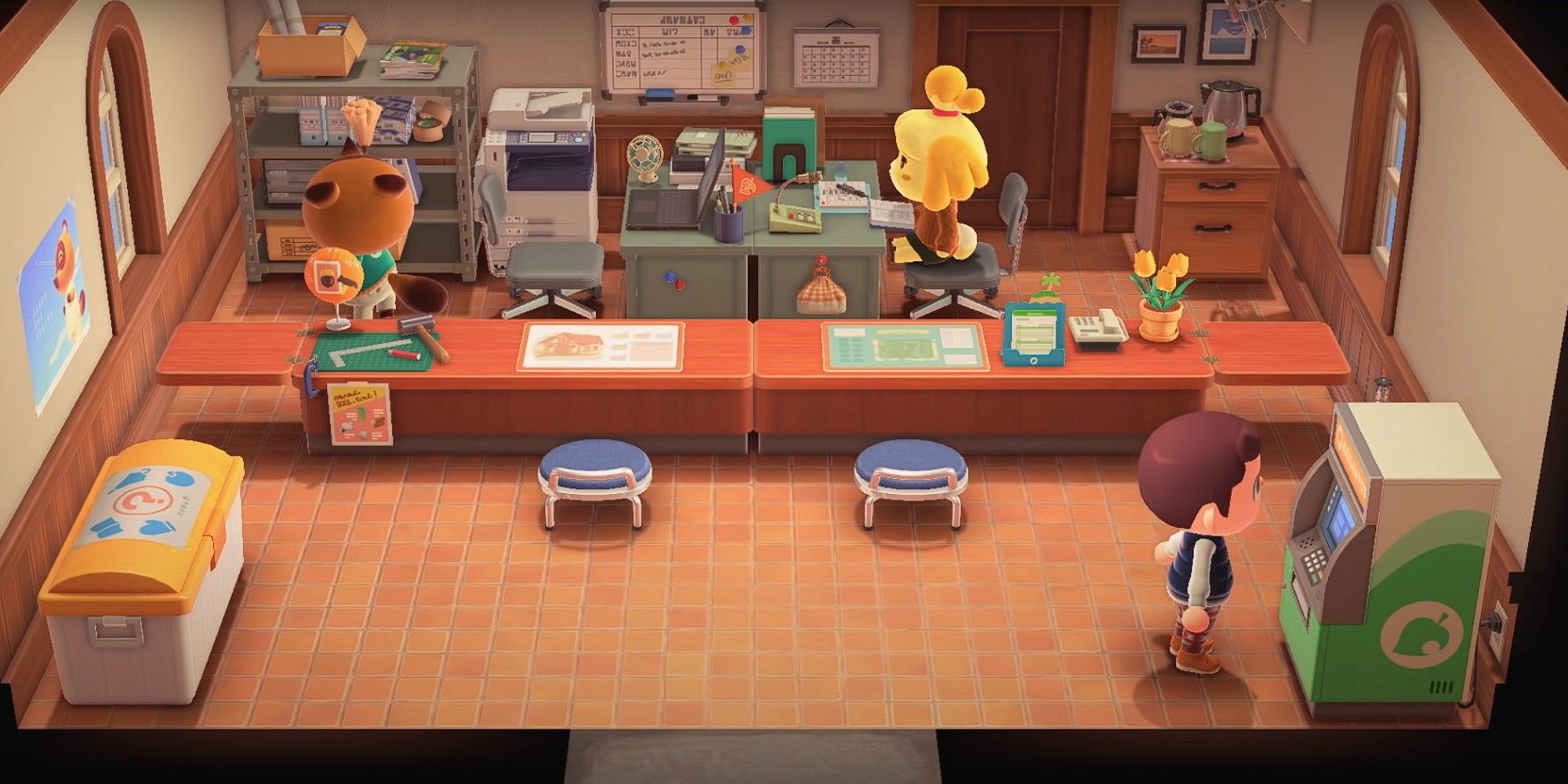 Peach
Wario
It is not clear yet how exactly players will access these clothing items, so players will need to wait for the update to find out more.
Players can watch the trailer below to learn more:
Animal Crossing: New Horizons is available for Nintendo Switch.