Every Difference In Rocky V's Lost Director's Cut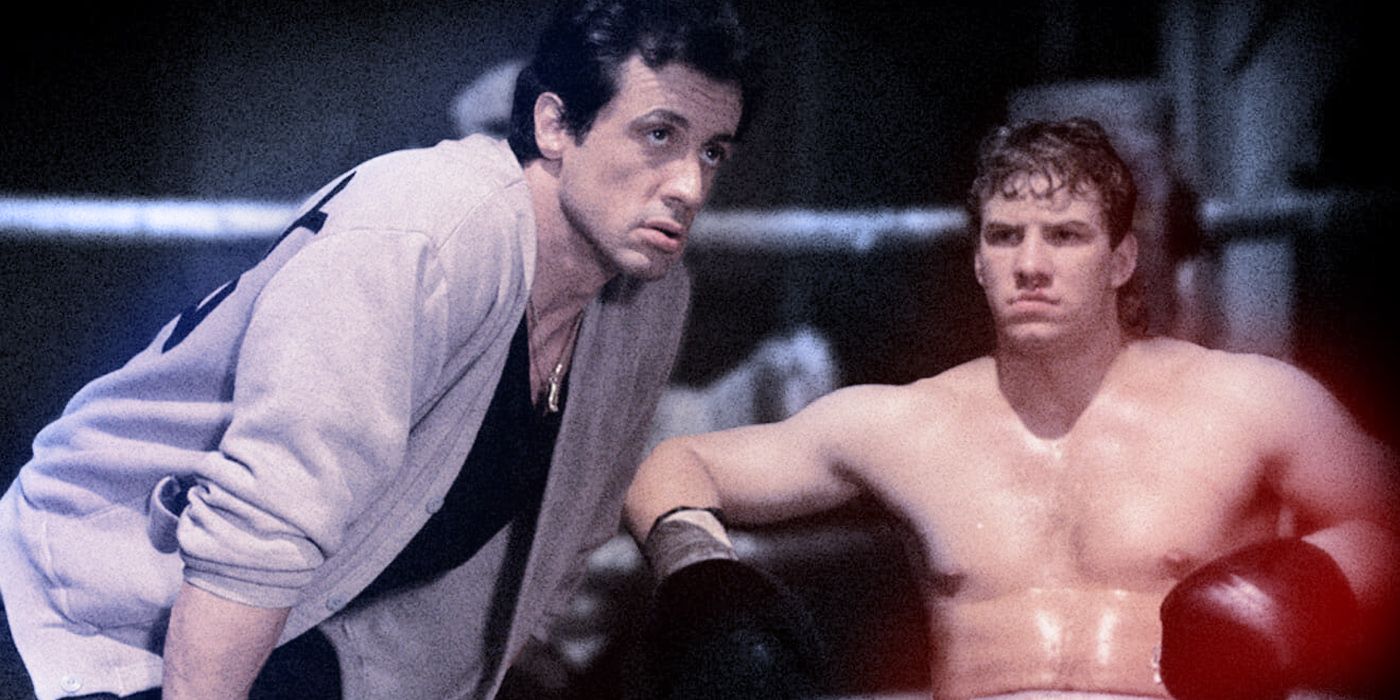 Here are some of the major differences between Rocky V's unofficial Director Cut and the theatrical version. Rocky V arrived in 1990, coming fourteen years after the original. The character himself came to symbolize the ultimate underdog in cinema, with the boxer's onscreen journey somewhat mirroring that of star and creator Sylvester Stallone. When he made the original he was a struggling actor who caught a lucky break, and as Rocky became more successful with each passing entry, so too did Stallone become a major movie star.
With Rocky V, Stallone sought to both end the character's story and bring the franchise back to its roots, especially after the more OTT aspects of Rocky IV. To that end, he brought back original director John G. Avildsen and the story saw Rocky stripped of his wealth and fame. He retires after suffering brain damage from his punishing bout with Ivan Drago and chooses to train promising newcomer Tommy Gunn, who eventually turns against him when his career takes off.
While Rocky V has its heart in the right place, it's something of a mess. The sequel was still a success but neither audiences nor critics warmed to it, and even Stallone has called it his least favorite. Avildsen and Stallone originally intended to end the movie with Rocky dying in Adrian's arms following his street brawl with Tommy, but after filming commenced the head of the studio nixed this idea and this downbeat finale wasn't even shot. In 2002 the director released an alternate, workprint cut of Rocky V online, which offered some notable changes.
The Rocky V: Director's Cut is a decidedly unofficial release that's tricky to find nowadays, but for those who disliked the sequel, it's worth checking out. One of the first big changes is the music, with Avildsen's cut losing many of the rap tracks from the theatrical version and replacing them with cues from series composer Bill Conti, which makes it feel more in line with previous entries. Many scenes are re-edited with alternate dialogue too, but some of the biggest differences are deleted scenes.
One scene sees Rocky run into Marie in his old neighborhood, who in the original was a troubled teen Rocky tried to advise to stay away from trouble, and in the years that passed Rocky V reveals she became a homeless prostitute. While the scene was cut, Marie later became a major character in Rocky Balboa. There are some more family scenes, such as the boxer reassuring his son Rocky Jr (Sage Stallone) he's not seriously ill following the Drago bout. Rocky also shares a romantic scene with Adrian (Talia Shire).
Other deletions from Rocky V's Director's Cut includes the title character getting drunk before his flashback to training with Mickey (Burgess Meredith). There are numerous changes to the final brawl too, including Rocky seeing a vision of Mickey telling him to get up, and after the fight's over, Rocky extends a forgiving hand to Tommy after beating him, who accepts it. These changes don't necessarily make Rocky V a great film, but it feels like it hues closer to the filmmaker's original intent.