Eric Andre's Bad Trip Movie Trailer Reveals March Release Date On Netflix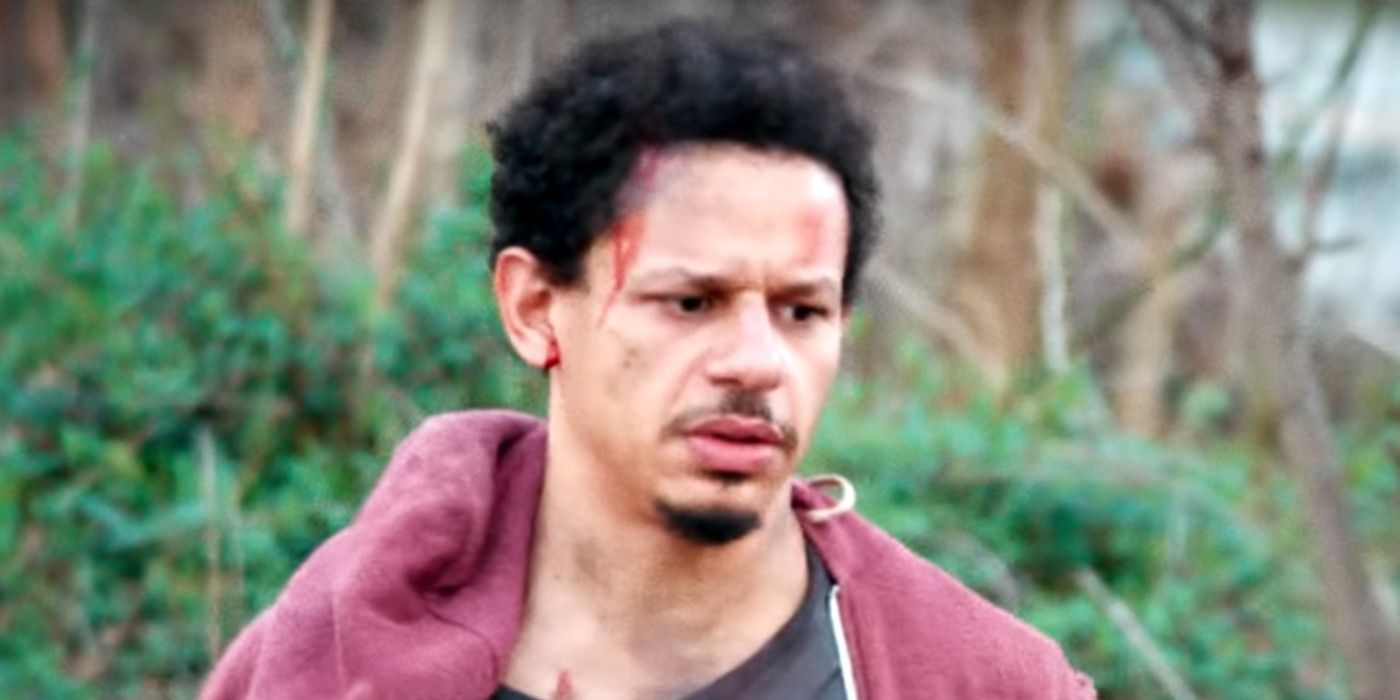 The latest trailer for Eric Andre's Bad Trip prank movie features typically extreme antics and reveals a March 26 release date on Netflix. Helmed by Kitao Sakurai, a long-time director on the The Eric Andre Show, Bad Trip combines Andre's trademark chaotic humor with Jackass-style pranks, and a road trip in the vein of classic American comedies. The movie features Andre, Lil Rel Howery and Tiffany Haddish pranking real-life people as part of a larger fictional narrative. It was originally scheduled for an April 2020 theatrical release, but was delayed and sold to Netflix as a result of the coronavirus pandemic.
Andre is best known for his outrageous antics and gross-out gags on his long-running pseudo talk show, which also featured Hannibal Buress. The format of that show included a number of pranks played on unsuspecting guests and celebrities, as well as stunts. Andre typically takes things to the extreme with his humor, often putting himself and others in danger in service of his wacky brand of comedy. The Eric Andre Show season 5 resulted in Andre getting a concussion during a stunt with John Cena, a sign of how far the comedian will go to achieve a few laughs. Now, the release trailer for Bad Trip confirms he hasn't toned down his approach.
The new trailer was dropped by Netflix and reveals a March 26 release date on the streaming service. The footage blends the core narrative, which sees Andre and Howery embarking on a cross-country road trip to New York City in a car stolen from Howery's sister, played by Haddish, with a series of pranks played on unsuspecting members of the public. The resulting antics are filled with nudity, over-the-top stunts, bodily fluids, and expensive car explosions. You can watch the trailer below:
The influence of producer Jeff Tremaine, who directed and produced all of the Jackass movies, is clear, as the extreme pranks and stunts from those movies are a clear influence. Even the plot, about a cross-country road trip, was clearly inspired by Jackass Presents: Bad Grandpa, which features a framing device to explain the increasingly ridiculous pranks. Bad Trip was also clearly influenced by Sacha Baron Cohen's prank movies, with Andre showing Cohen an early cut of the film to get his thoughts on what worked.
While Bad Trip is treading well-worn ground with its prank format, there's enough on display in the trailer to convince audiences to tune in. Andre's extreme approach to comedy is sure to add something new to the genre, and both Howery and Haddish seem to be as committed to their roles as Andre is, which will go some way to helping to sell some of the more outlandish stunts. Bad Trip will be available on Netflix on March 26.
Source: Netflix