Elden Ring Trailer Rumored To Leak After Xbox Denied Imminent Updates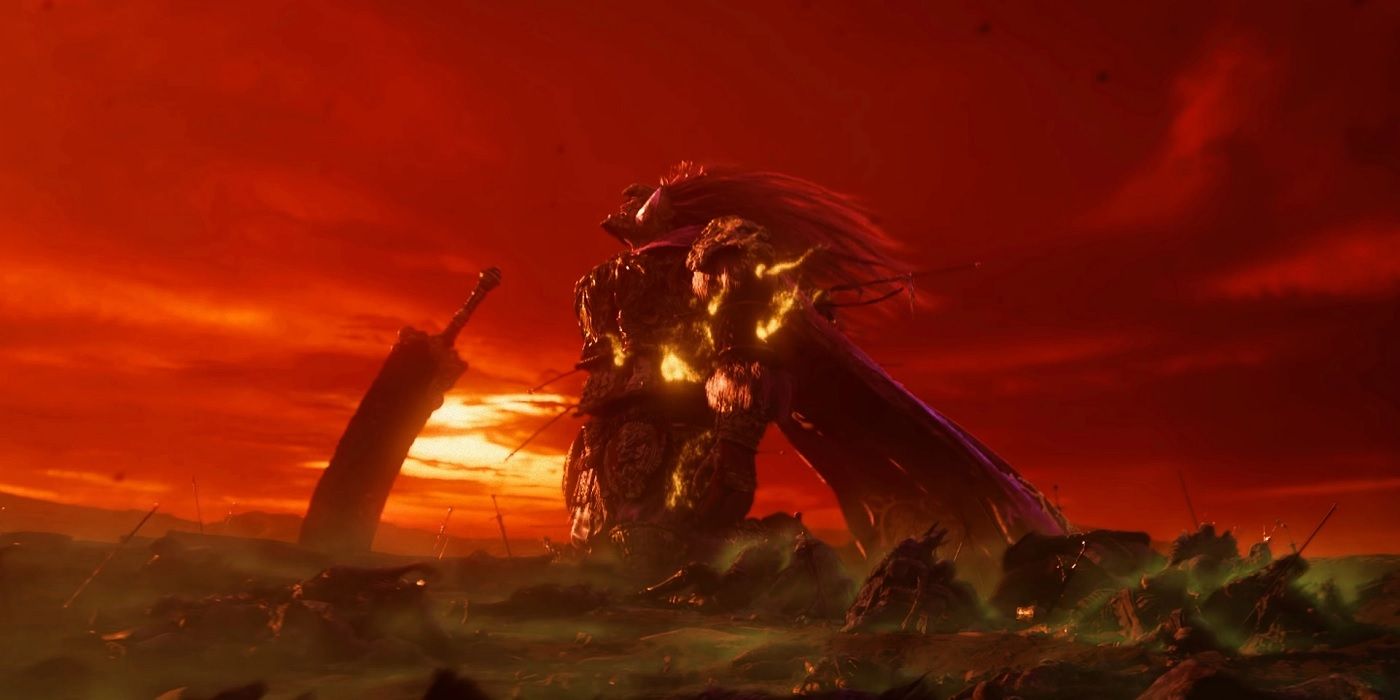 A leaked Elden Ring trailer has reportedly emerged, with the footage allegedly showing off combat and other gameplay in a low-quality video. Since it was announced in 2019, news about the Dark Souls studio game has been surprisingly sparse, with the public having seen very little of the title in the intervening time. However, this is not the first time that Elden Ring information has been leaked recently, with one insider claiming that lots of new details about the game are set to be released this month.
Earlier this week, Xbox Games Marketing Manager Aaron Greenberg confirmed that Microsoft isn't planning on showcasing Elden Ring during an upcoming event. Greenberg said that the company has no plans for game announcements and world premieres, although did not specifically mention FromSoftware's game.
A leaked trailer for Elden Ring is currently being shared on social media, suggesting that an official video could be on the way. Twitter users like Shpeshal Ed have posted clips from the trailer, which appears to have been captured on another device that is recording the footage from a screen. As well as showing combat reminiscent of the Dark Souls games, it also has a narrator speaking over the action, saying, "I can only imagine what drives you to seek the Elden Ring. I suppose you can't be talked into turning back. Very well then!"
#EldenRing pic.twitter.com/Sz0dnY9zGg

— Shpeshal Ed (@Shpeshal_Ed) March 1, 2021
The footage seems genuine, but the footage will likely soon be scrubbed off of the internet for legal reasons. An insider tells VGC that the COVID-19 pandemic has severely impacted development on Elden Ring and that it is now unlikely that it will launch in 2021. However, that does not mean that FromSoftware and its publisher Bandai Namco couldn't possibly have a trailer to show off in the near-future.
Fans have been clamoring for information about Elden Ring ever since it was announced E3 2019. The involvement of A Song of Ice and Fire author George R.R. Martin only increased fan anticipation for the game. Director and producer Hidetaka Miyazaki has previously explained that the writer was working on fleshing out the lore for the fictional in-game world and establishing history for the developers to refer to.
It is almost two years since FromSoftware has even spoken about Elden Ring, a situation that has led some fans to speculate that the game might have even been canceled. While that theory has been debunked, it does remain clear that the COVID-19 pandemic has had a significant effect on development. It is unfortunate that the first trailer in 21 months has leaked early, and it could prompt the developer to become more open or even more reserved about the title's development going ahead.
Source: Shpeshal Ed/Twitter, VGC