Eddie Murphy Was Forced To Add A White Character To Coming To America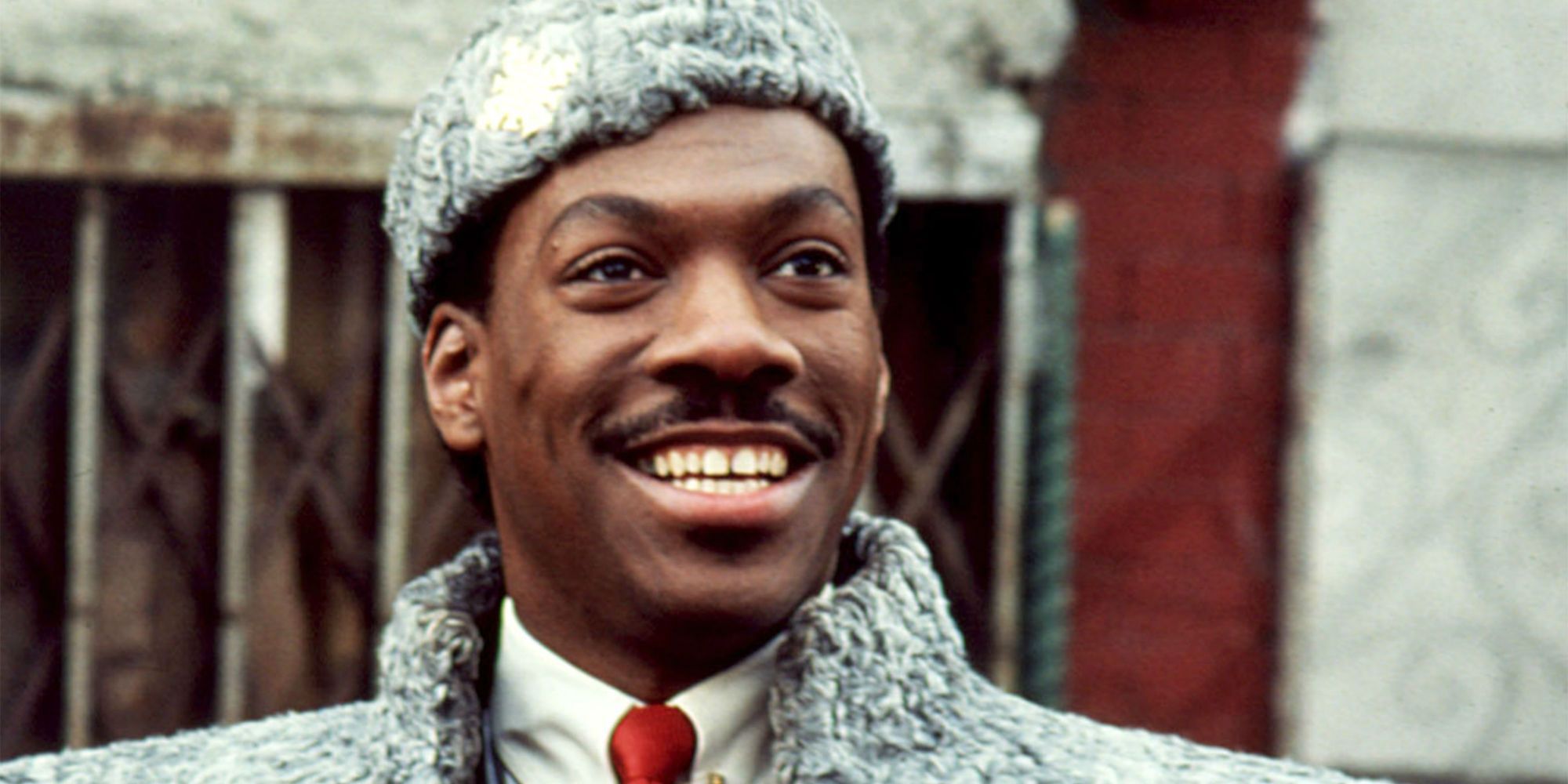 Eddie Murphy reveals that Paramount pressured the creators of Coming to America to include a white character in the film. Directed by John Landis, the 1988 romantic comedy starring Murphy was a commercial success, debuting at number one at the box office. It also marked Paramount's highest-earning film that year. Throughout the past few decades, the film's popularity has endured, eventually sparking a sequel titled, Coming 2 America, which will be released on Amazon Prime Video on March 5.
The original Coming to America follows Akeem Joffer, the prince of the fictional African country, Zamunda, who travels to the United States in search of a bride. Refusing the wishes of his parents, King Jaffe (James Earl Jones) and Queen Aoleon (Madge Sinclair), who attempt to persuade him to embrace an arranged marriage, he journeys to New York with his personal aide, Semmi (Arsenio Hall). There, he assumes a false identity, searching for someone who will love him regardless of his social status or wealth. He eventually falls in love with Lisa McDowell (Shari Headley), the daughter of Akeem's new employer, a franchise owner who runs a fast-food chain called McDowell's. It is at this job that Akeem meets a number of eccentric characters, including his colleague, Maurice, played by comedian Louie Anderson.
According to CinemaBlend, Murphy, while speaking on Jimmy Kimmel Live! with Arsenio Hall, shared that the studio pushed for a white character to join the cast, which was largely comprised of Black actors. Hall noted, "I love Louie, but I think we were forced to put Louie in it. I think we were forced to put in a white person." Murphy concurred, adding his own explanation for the casting decision:
Paramount was like, because the whole cast was Black and this was back in the '80s. So it was like, 'There has to be a white person in the movie.' I was like, 'What?' So who was the funniest white guy around? We knew Louie was cool, so that's how Louie got in the movie.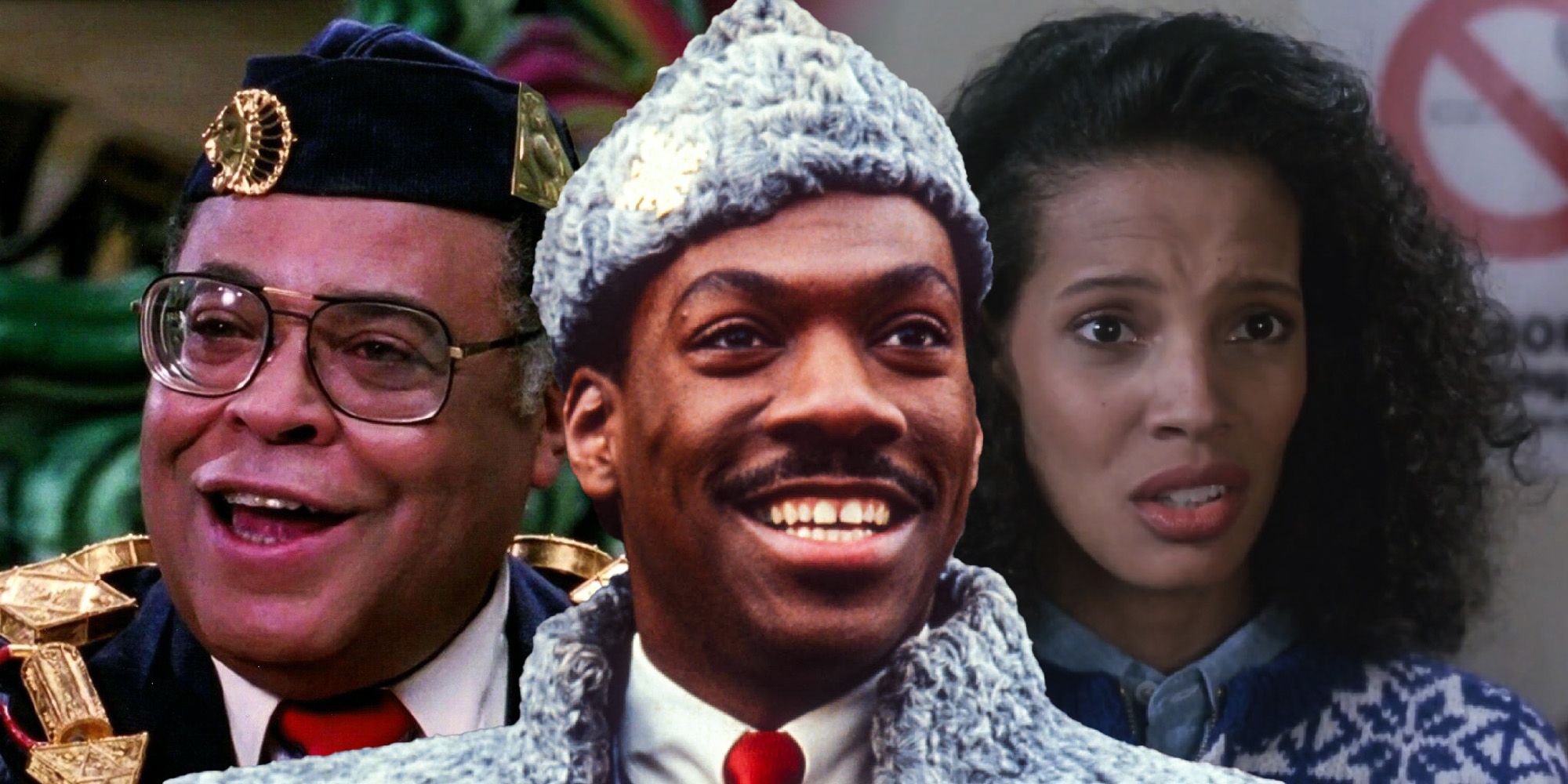 This is far from the first time that studio executives have attempted to reshape a film that heavily focuses on characters of color. During the early-stages of the much-beloved Netflix film, To All The Boys I've Loved Before, author Jenny Han, who wrote the original img material, faced a similar struggle. In an interview, she revealed that producers suggested she alter the lead's Korean-American ethnicity and instead focus on a white teenager. A similar situation happened to Kevin Kwan, the author of Crazy Rich Asians, while working on the wildly successful film adaptation of the same name. Unfortunately, studio heads are not the only ones. When Halle Bailey was cast to play the lead in the live-action remake of The Little Mermaid, racist online backlash surfaced in response to the news.
In this way, while certainly not surprising, it is still disappointing that Paramount felt compelled to mandate that a white character be added to the storyline of Coming to America. Even now, all-white casts continue to be the norm in the Hollywood industry, perpetuating the idea that these types of stories are "neutral," while films featuring characters of color must work twice as hard to garner the same level of funding and exposure, because studio executives incorrectly assume they won't "relate" to mainstream audiences. As has been proven time and again with blockbuster hits like Coming to America, Black Panther, Crazy Rich Asians, and numerous other films, this is far from the truth.
Source: CinemaBlend