Eddie Murphy Confirms Chappelle's Show Prince Sketch Story Really Happened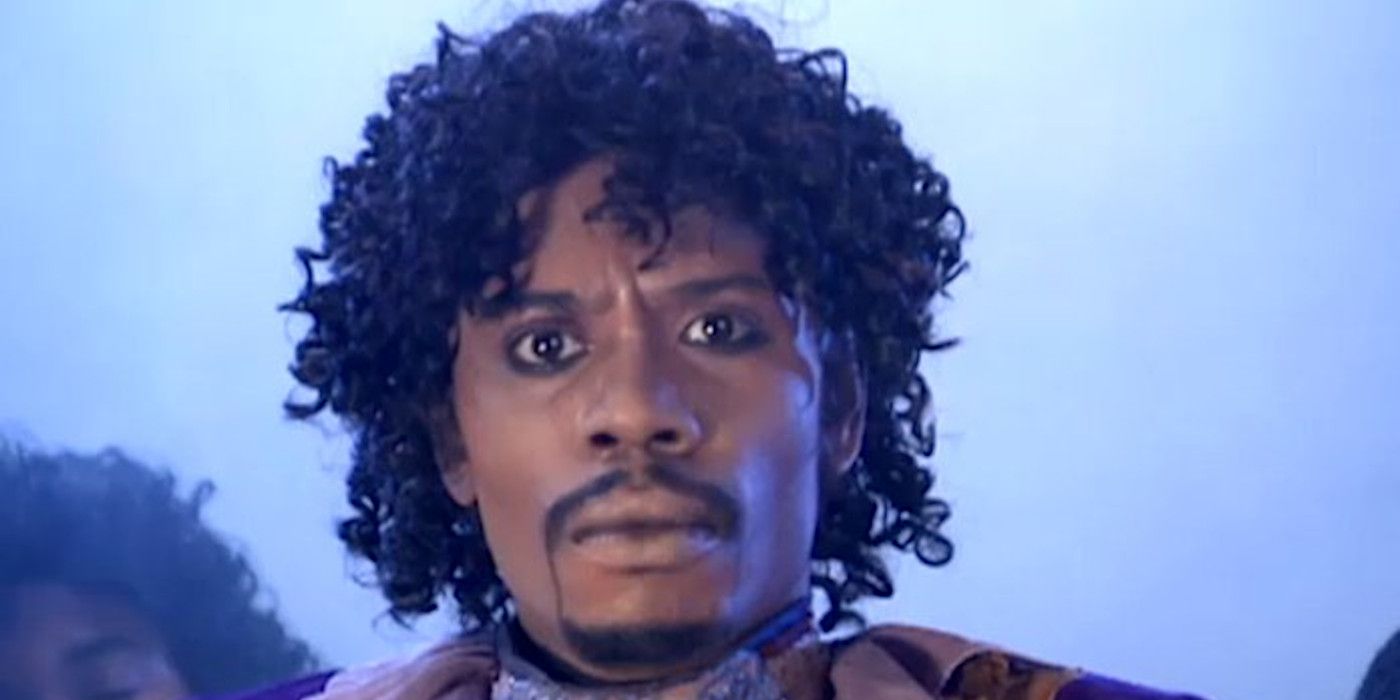 Eddie Murphy confirms that famous Chappelle's Show Prince basketball sketch story really happened. The legendary sketch comedy show from Dave Chappelle aired a lot of hilariously memorable bits during its abbreviated three-season run on Comedy Central. But perhaps no sketch had more lasting impact than the famous one about music superstar Prince and a pickup basketball game.
As all fans remember, in a segment styled after E! Network's True Hollywood Stories series, comedian Charlie Murphy tells of the night he and his friends were challenged to a game of basketball by Prince. The segment then recreates this epic basketball match with Chappelle himself in the role of the Purple One. Despite Prince and his friends wearing blouses, they are able to defeat Murphy and his crew. The sketch memorably ends with Prince serving pancakes to his vanquished foes.
The story of Prince and the late-night basketball game may seem like the stuff of a tall tale, but it all happened according to Prince's fellow legend, stand-up comedian and Coming 2 America star Murphy. In an appearance on The Tonight Show Starring Jimmy Fallon, Murphy confirmed that everything in the sketch really went down one strange night, including Prince and his teammates wearing blouses and beating Murphy and his brother's team (the interview clip can be seen in the space below, with the Prince bit beginning at around the 6:04 mark):
It was Prince and some dude, a dude named Micki Free that used to hang out. They used to all kind of wear their kind of Prince clothes. So my brother was like, 'All right it's going to be shirts against blouses.' And they teamed up and the blouses won. They beat the s—t out of us.
After recounting the known facts of the story that made it into Chappelle's Show, Murphy then recalls another detail that may explain why Prince and his team were able to win the game:
But you know what I think? We had one dude on our squad that could play named Larry, and he didn't have no shoes, so Prince…gave him some sneakers. And Prince wore like, maybe two, three sizes smaller than Larry, but Larry was so excited to have Prince's sneakers on, he put them tiny sneakers on his feet, so he couldn't do his game. So he couldn't execute. So we lost.
Prince famously was delighted to be depicted by Chappelle in the classic sketch, and later even used an image of Chappelle from the episode as an album cover. And Netflix subscribers who wish to revisit the sketch can thankfully now do so again after Chappelle's Show earlier this month returned to the streamer following the resolution of some licensing issues that led to Chappelle asking them to remove the show.
The truth of the matter is that Murphy didn't need to confirm the veracity of the Prince story, because it was already the kind of yarn no one could possibly make up. But Murphy's confirmation does make for a good tale in its own right, and only adds to the legend of Prince. Murphy himself has been adding to his own legend lately with a comeback including an acclaimed SNL appearance and the sequel film Coming 2 America. Fans of comedy and music can just be thankful that, for one brief moment, Murphy and Prince saw their paths cross in a way that made pop culture history – with a major assist from Chappelle's Show.
Source: The Tonight Show Starring Jimmy Fallon/YouTube