EA's College Football Game Can't Have Players Before Rules, Says Notre Dame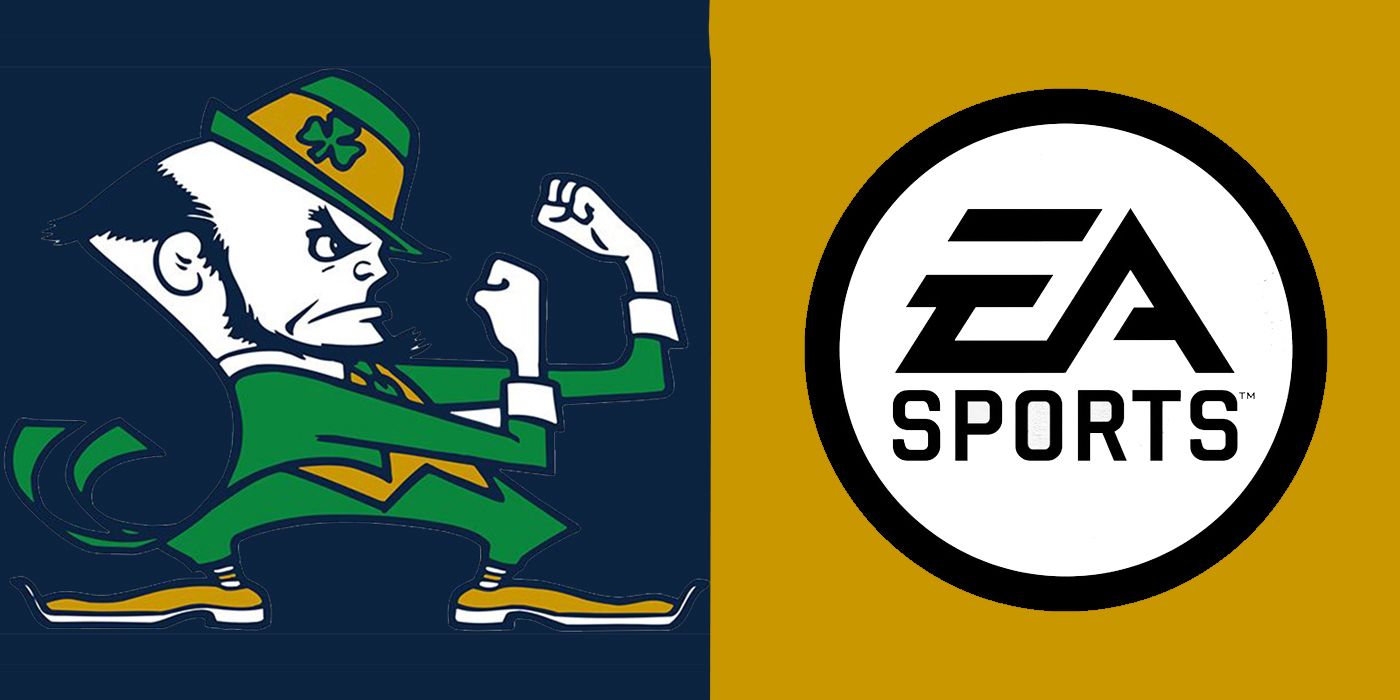 EA Sports announced earlier this year that it will be bringing back its popular College Football game series, but as of now it will be without one of the most prestigious programs in the history of the sport: the University of Notre Dame. The last college football game EA Sports released was NCAA Football 14 back in 2013.
Though NCAA Football was an incredibly popular series for EA Sports, it was unceremoniously canceled after NCAA Football 14 due to legal issues revolving around the likeness of the players used in the games. For other EA Sports series like Madden and FIFA, players receive compensation when their image and likeness is used in these games. NCAA Football, however, was different due to rules by the NCAA (National College Athletic Association) prohibiting their athletes from profiting in this or any way. Since then, there has been an ever strengthening call for a change allowing student-athletes to be compensated when their efforts provide so much income for the schools they attend. Now it appears the University of Notre Dame has joined that call as well.
The official Fighting Irish Twitter account posted the school's official statement on the matter earlier today. University VP and AD Jack Swarbrick decided that it was in Notre Dame's best interests to not participate in the game until rules have been finalized about the participation of student-athletes. Notre Dame wants its athletes to be able to benefit directly from allowing their likenesses in EA Sports' next attempt with the series.
Statement from University VP and AD Jack Swarbrick on EA Sports College Football video game series and continued support of our student-athletes and NIL:

➡️ https://t.co/Ta2wxDNNtI#GoIrish pic.twitter.com/WZZj0sJ4Hk

— The Fighting Irish 😷 (@FightingIrish) February 22, 2021
This might be a hard blow to EA Sports' efforts to resurrect the series, especially since the developer reportedly had a plan to move forward without using the names and likenesses of real players. Notre Dame's exclusion from the title would likely have a large, negative impact given the school's history and popularity amongst college football fans. The game is reportedly a long ways off from completion, however, and it is likely that the rules for compensating players will be clearly defined in time for Notre Dame to change its mind.
It is refreshing to see an institution like the University of Notre Dame stand behind its athletes to promote a much needed change. Some of these athletes generate millions of dollars for their schools and until now they have not seen any of it. The NCAA Football series was only salt in the wound. Now, however, student-athletes may finally get what they deserve and EA Sports might rightly pay some of the bill.
Source: The Fighting Irish