Doom Eternal Reports Over $450 Million In Profits Since Launch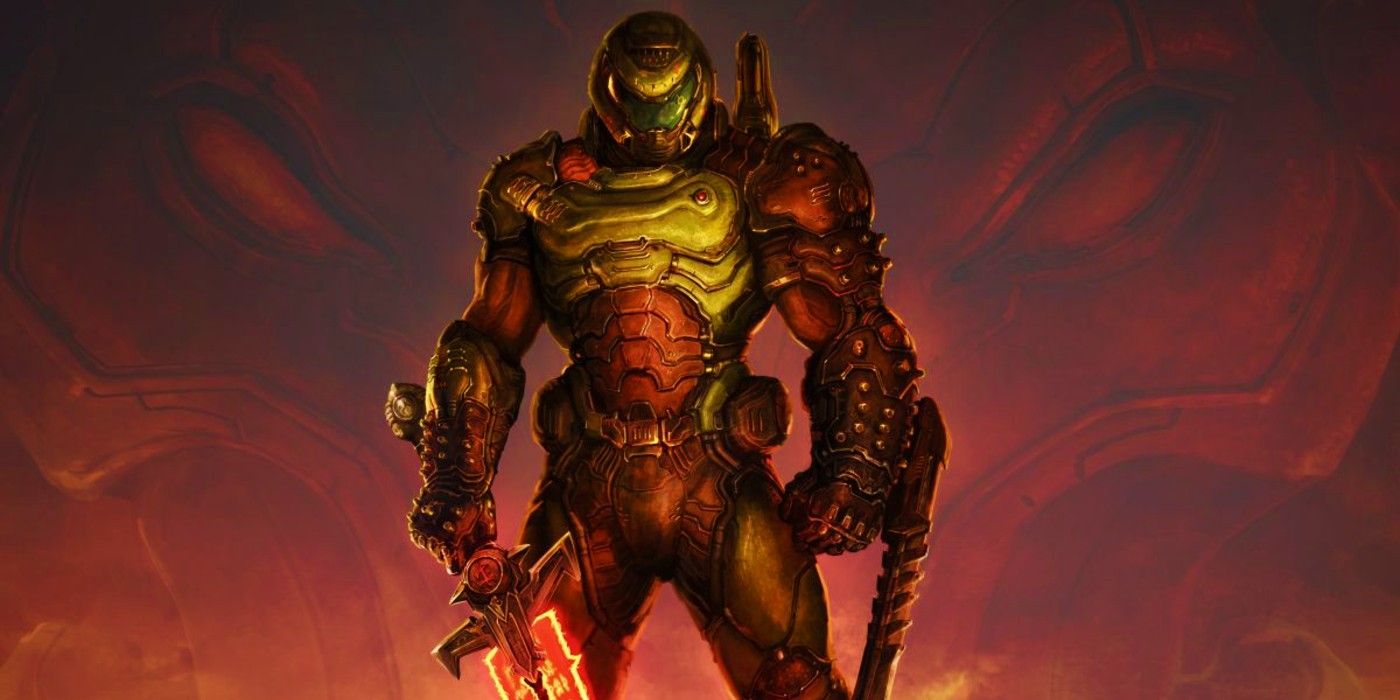 Doom Eternal has had an incredibly successful year since its release last March. According to a former employee of developer id Software, the first-person shooter game has already made more than $450 million in revenue. The Doom series has been popular since its original release back in 1993, so fans were eager to pick up the latest installment in 2020.
The Doom franchise follows a space marine known as Doomguy as he fights demons and the undead. After a brief 4-year hiatus, a reboot of the original Doom was released in 2016. Doom Eternal is a sequel to this reboot, picking up some time after the previous game's events. In this installment, Doomguy sets out on a mission to stop Hell from destroying the Earth and stop a group of aliens from taking over humanity. The game first arrived on PC, PlayStation 4, Xbox One, and Google Stadia in March 2020, followed by a Nintendo Switch release that December. Doom Eternal is also slated to hit PlayStation 5 and Xbox Series X at some point. The game received rave reviews from critics and its stunning sales numbers only prove how in-demand this sequel was.
As PCGamesN reported, former id Software employee Dave Saunders, who worked at the studio during Doom Eternal's development and release, shared the game's revenue on his LinkedIn page. Saunders noted that Doom Eternal raked in $450 million in its first nine months. In other words, the game has earned nearly half a million dollars in less than a year.
The numbers are crazy, but not too surprising given Doom Eternal's record-breaking statistics from the start. More than 3 million copies of Doom Eternal sold within a week, which is three times higher than Doom 2016's launch month sales. The sequel also broke its predecessor's Steam record with an average of over 100,000 concurrent players. Doom Eternal has shown no signs of slowing down its success rate, and fans are already looking forward to the franchise's future.
While there's nothing officially in store for the future of the Doom franchise, the game's creative team has already considered some directions that the games could take. Doom Eternal's creative director, Hugo Martin, revealed recently that the team thought of adding in a female Doom Slayer. If this is something to be done in the future, Martin noted that the Doomgirl would have to be her own character, not just a female version of Doomguy. She would need her own slaying style and her own experiences. Fans can only hope that id may one day follow up on Doom Eternal with a bada** Doomgirl.