DOOM 3 For PSVR Announced, Launches Later In March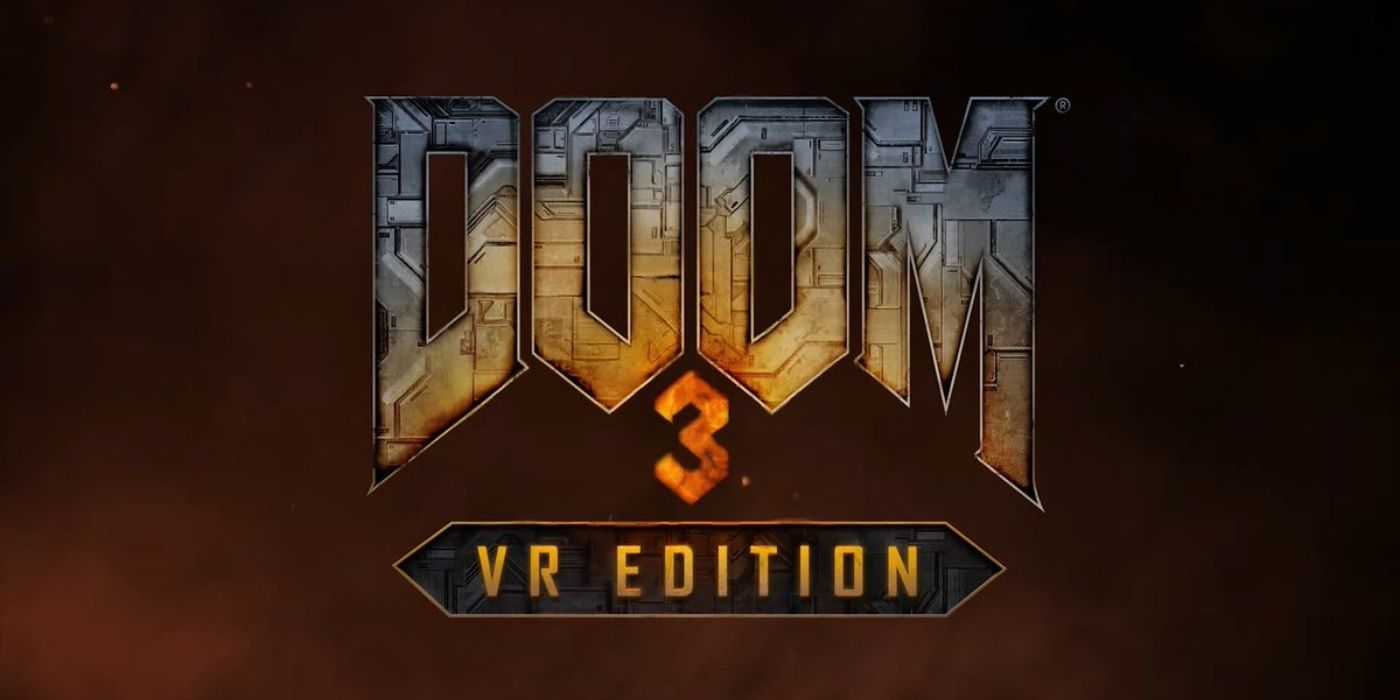 Classic first-person shooter DOOM 3 will come to the PlayStation VR later this month with DOOM 3: VR Edition, a title developed by id Software in conjunction with Archiact. DOOM 3 originally emerged from the depths of Hell in 2004, allowing players to experience a far more story-laden version of the id-created universe, especially when compared to previous entries.
The first three DOOM games were ported to the Nintendo Switch, PlayStation 4, and Xbox One in 2019, a welcome release at the time for fans who had been patiently awaiting the launch of DOOM Eternal. And, interestingly, the classic titles' rereleases served as the first steps of the shooter series' spreading its wings to other platforms. Notably, developer Panic Button produced a DOOM Eternal port for the Nintendo Switch, which finally made its way to the hybrid console late last year. It seems fitting, then, that id Software's seminal IP will soon debut on yet another unexpected platform.
Today, Bethesda Softworks and PlayStation announced that DOOM 3: VR Edition is coming to PlayStation VR in a few short weeks on March 29. Available on PS4, and backwards compatible on PS5, the classic shooter will task players with stepping into the boots of Doomguy to outlast the demon hordes in an overrun UAC facility. In addition to the base game, DOOM 3: VR Edition will also feature both of the original expansions – Resurrection of Evil and The Lost Mission. In a PlayStation Blog post, Bethesda Softworks' Associate Content Manager, Parker Wilhelm, said the developers "retooled" the experience for PSVR, something that should be evident in the implementation of motion controls and "180-degree quick-turn functionality." These VR enhancements, as well as the health-tracking, wrist-mounted display, are intended to make the classic action-horror experience even more immersive.
While DOOM 3's impending PSVR release is indeed exciting news, arguably more exciting is this project serving as proof that Sony hasn't abandoned its nearly five-year-old VR headset. The hardware manufacturer shared cursory details about the next-gen PlayStation VR late last month, informing the public that its launch won't arrive this year. As a result, fans and pundits pondered what this meant for PSVR support throughout the remainder of 2021. Clearly, big things are on the horizon to some extent.
DOOM 3's haunting atmosphere is immersive enough without VR technology. The PSVR version will likely amplify the horror further, with players getting even more up close and personal with the demon threats that stalk about. Fortunately, the wait to see how it all works out in practice isn't a long one.
DOOM 3: VR Edition is slated to launch for PlayStation VR on March 29.
Source: PlayStation, PlayStation Blog