Don't Worry Darling First Look Image Shows Florence Pugh In Olivia Wilde's New Movie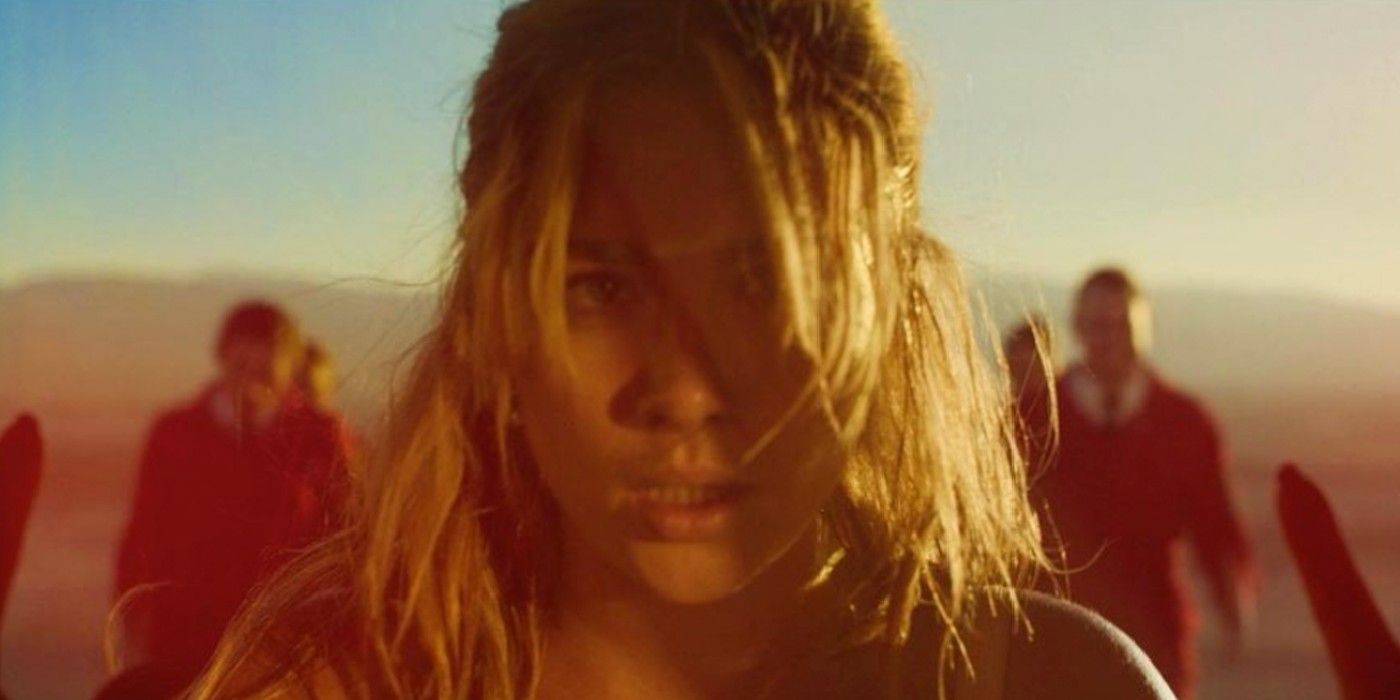 Director Olivia Wilde has shared a first look at Florence Pugh in her upcoming film Don't Worry Darling. The movie is Wilde's sophomore directing effort following the breakout 2019 hit Booksmart, which marked her as a director of talent and confidence. Pugh, who has established herself as one of the best up and coming actresses of the past few years through a number of eclectic and interesting role choices, will next be seen in the Marvel Cinematic Universe's Black Widow as Yelena Belova.
Don't Worry Darling stars Pugh as Alice, a 1950s housewife who uncovers a secret involving her husband and a strange cult-like figure. Star Trek and Wonder Woman star Chris Pine plays the cult figure, while pop star Harry Styles plays Jack, Alice's husband who is concealing a truth from her. Styles replaced the controversial Shia LaBeouf during production, a move initially credited to a scheduling conflict, but which was reportedly a firing due to his troubling and disruptive on-set behavior. Wilde also stars, with Gemma Chan and KiKi Layne rounding out the cast. Despite the issues with LaBeouf, as well as a coronavirus case which delayed filming, Don't Worry Darling wrapped production in February, and now Wilde has shared the first image from the film.
Posted on Wilde's Instagram account, the atmospheric image shows Pugh facing the camera, hands up, while being approached by men in the background. Pugh's Alice is clearly in some sort of trouble here, perhaps getting arrested or accosted by some authority figures. The action seems to be set in a desert-like landscape, and the lighting is phenomenal, going from shades of red, yellow, and orange through to light blues and greens. The accompanying caption is simply "Don't worry." You can see the full image below:
The image is intriguing to say the least and hints that Don't Worry Darling will put Pugh's character in some serious peril. The visual approach is also great, revealing Wilde has a strong visual tone in mind. The original premise for Don't Worry Darling was formulated on the set of Booksmart, and at the time was tied to the "Times Up" movement tackling the rampant sexual abuse of women in Hollywood.
With that context in mind, it's clear Pugh is in some sort of danger in this shot, and audiences are going to be clamoring for more. There are no release plans for the movie yet, but given that production is finished, expect more images from the film soon. Perhaps viewers will even be treated to a teaser that shows off just what Don't Worry Darling's plot is all about.
Source: Olivia Wilde/Instagram