Discontinued PS Vita Receives New Roguelite ScourgeBringer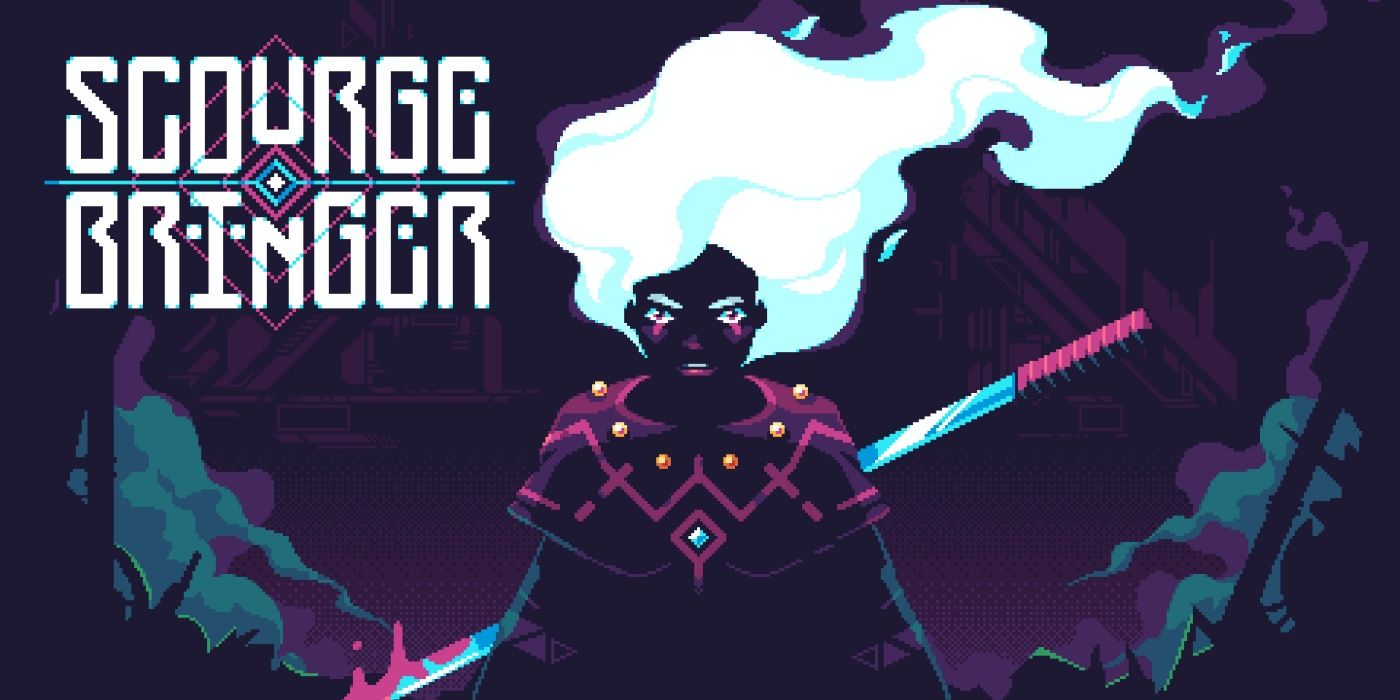 Flying Oak Games plans to launch its roguelite ScourgeBringer on both the PlayStation 4 and the discontinued PS Vita later this spring on April 22. Sony ceased physical game production for the Vita in 2018. To the dismay of many a Vita faithful, Sony followed up the move in 2019 by discontinuing the handheld's hardware production.
Thus, the Vita seemingly died a slow death a couple of years ago; however, there are some developers and players keeping the little handheld that could on life support. Lillymo Games brought its space shooter Habroxia 2 to the platform just last month, for instance. UnMetal, a Metal Gear-inspired 2D stealth title, will hit the platform this month. And Suzaku Games aims to unleash a dystopian sci-fi world on Vita with the release of Sense: A Cyberpunk Ghost Story before year's end. Though Sony keeps kicking the Vita when it's already down, there's little to suggest it doesn't still have a few last gasps on reserve.
Come April 22, Vita owners will have yet another new adventure to explore, thanks to Flying Oak Games' ScourgeBringer – a roguelite that released last year for PC, Switch, and Xbox One. The PS4 version is set to receive physical Collector's and Standard Editions sold by Pix 'n Love, Flying Oak noted in a Twitter thread. Meanwhile, Play-Asia is on board to distribute the Vita iteration's physical copies, of which only a Standard Edition has been announced. The developer also confirmed that every PlayStation version of ScourgeBringer will be region-free.
All versions are region-free and include all languages.

PlayStation 4 collector edition👇https://t.co/eiOya9Q9v3

PlayStation 4 standard edition👇https://t.co/mq724kbfxH

PS Vita pre-orders will open in a few days here👇https://t.co/ikO7k1mTfS pic.twitter.com/Aqvi8hWOTB

— Flying Oak Games (@FlyingOakGames) March 2, 2021
The slick combat and platformer mechanics of ScourgeBringer should feel right at home on Sony's last handheld. Upon its release in 2020, the roguelite garnered generally positive reviews across the board, its stunning pixel art and fast-paced action managing to appeal to many players. Here's to hoping the roguelite's potential success on PS Vita inspires other indie devs to similarly port their projects to the device.
As some fans may recall, the Vita basked in the spotlight's glow once more last summer due to its brief cameo appearances in The Last of Us Part II. At the very least, it's good to know someone within the PlayStation family hasn't forgotten about the genuinely great handheld.
ScourgeBringer is already out on Nintendo Switch, PC, and Xbox One; the roguelite will hit PS4 and PS Vita on April 22.
Source: Flying Oak Games