Diablo 3 Prototype Originally Had MMO Elements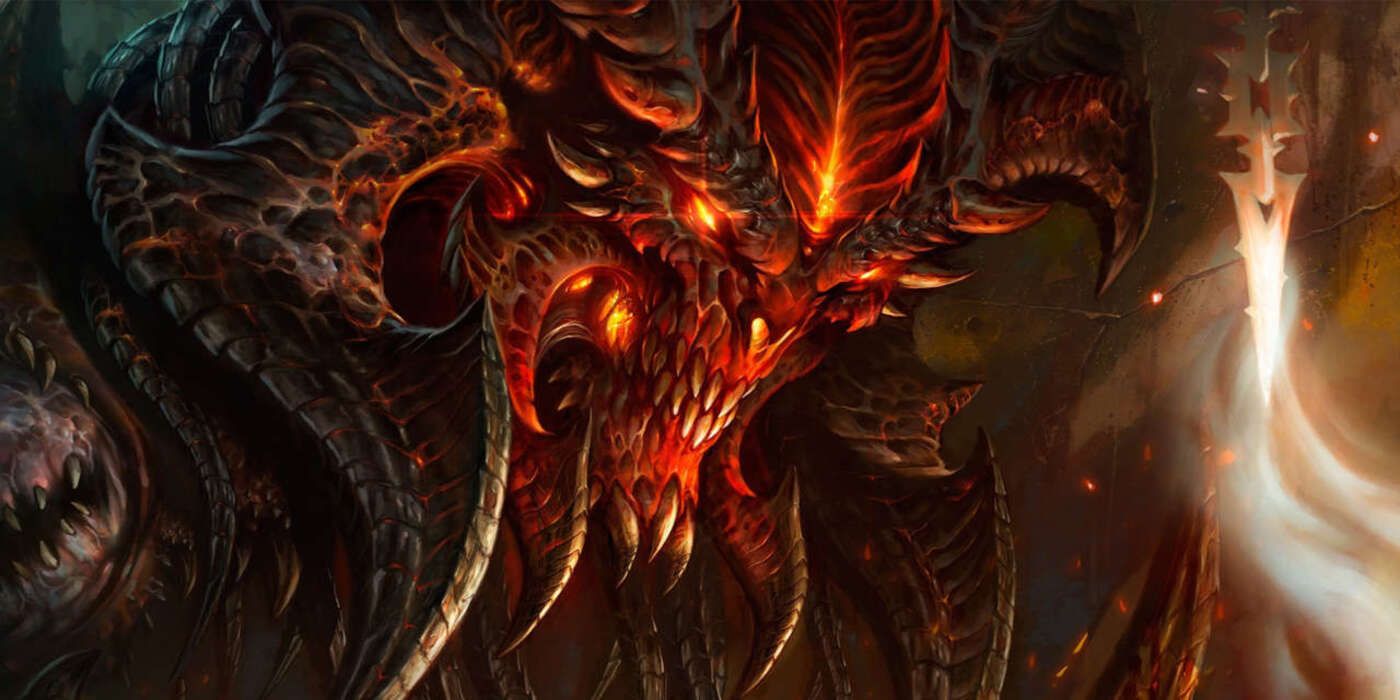 According to a former developer at Blizzard, Diablo III was originally planned to feature expansive online multiplayer elements. As the third entry in the already immensely-popular series, Blizzard's third entry in the hack-and-slash role-playing franchise was a massive success when it released in 2012. The game received two expansion packs, 2014's Reaper of Souls and 2017's Rise of the Necromancer, both of which expanded the game with new classes, modes, and events. The game continued going strong, with new seasons going through 2020.
Diablo II was a hugely successful release for Blizzard, as it built upon the strengths of the first game while adding new features such as greatly expanded online play. At the time it was the fastest-selling video game of all time, and its success preceded other Blizzard hits like World of Warcraft and Starcraft. Due to the classic title's popularity, it comes as no surprise that a remake is rumored to be in development, with a potential announcement at this year's BlizzardConline on February 19. Rumors suggest that Vicarious Visions, the development team behind other remakes such as Crash Bandicoot N. Sane Trilogy and Tony Hawk's Pro Skater, will be developing the remake after being acquired by Blizzard earlier this year.
David Brevik, a former developer at Blizzard, has spoken out on Twitter to detail plans for a version of Diablo III that never saw the light of day. Brevik worked at Blizzard North, the studio that created the first two Diablo titles and the second game's Lord of Destruction expansion before the studio was closed in 2005. Through a series of tweets, Brevnik responded to fan questions about the canceled game, which would have put emphasis on online multiplayer features to take the series in a new direction. Brevik also spoke about canceled plans for a second expansion for Diablo II, which would have made several additions to the game such as a new Cleric class and new areas.
I would have been very different from any Diablo. I think it was really interesting. We used a lot of the game-structure concepts for Marvel Heroes. I was an APRG+MMO. MMO in terms of many people playing at once, not like WoW. It was scrapped because most of BlizNo left. https://t.co/dkKddyUlYs

— David Brevik (@davidbrevik) February 14, 2021
While some Diablo fans look to the past, others look towards the franchise's future. Diablo Immortal, a new installment in the series made for mobile devices, entered closed alpha late last year. So far the title has been well-received by playtesters, according to publisher Activision, though a release date has not yet been announced. Looking ahead to the future, Diablo IV was announced in November 2019 but still does not have a confirmed release date. Blizzard continues to provide quarterly updates about the title, ensuring that anticipation remains high for the long-running series' next full installment.
It is always fascinating to receive a glimpse into video game development, especially older games that may have fallen off of fans' radars. Diablo II was a huge accomplishment for Blizzard, and it certainly the developer has momentum that has carried it into the modern age. David Brevik's tweets paint a picture of an ambitious expansion to an already ambitious game, and plans for a Diablo II sequel that never quite came to fruition.
Source: David Brevik/Twitter