Diablo 2 Remake Announcement Allegedly Coming At BlizzConline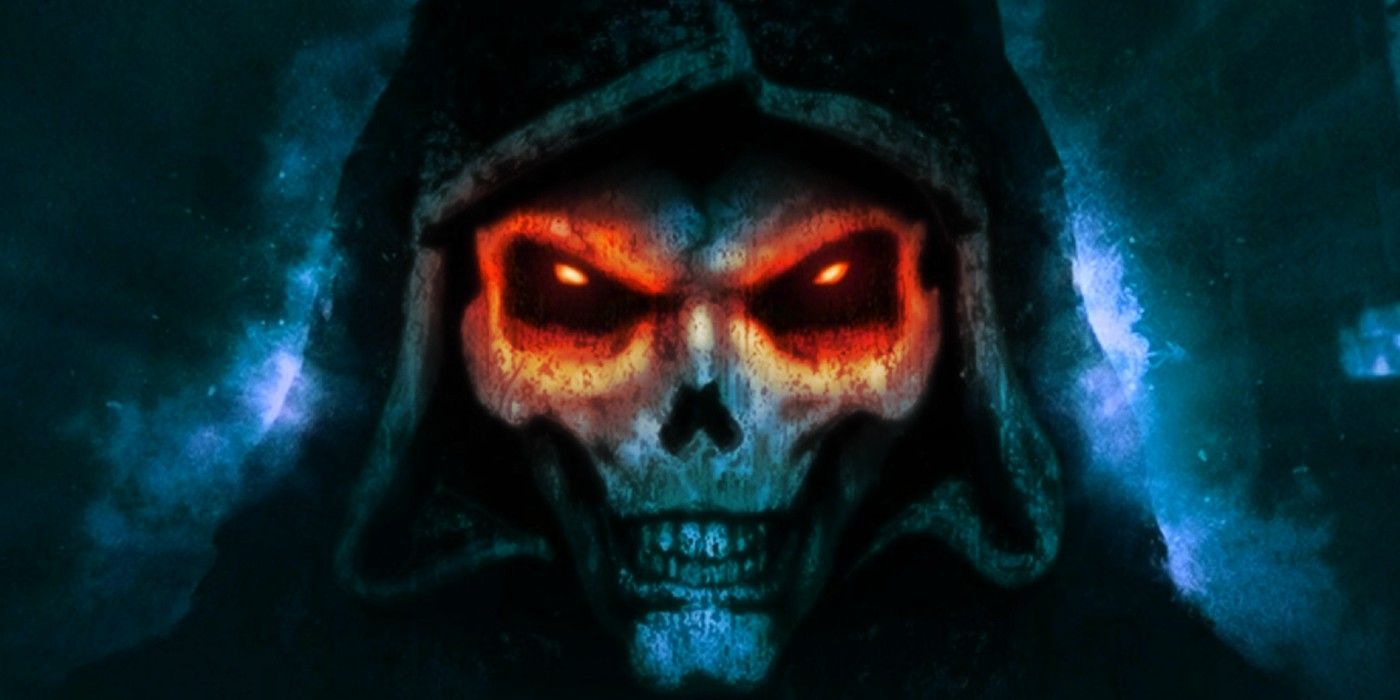 Blizzard may be about to reveal a Diablo II remake in the coming days, with a leak suggesting that the company will announce the project during the upcoming BlizzCon 2021 convention at the end of the week. The event was already expected to feature plenty of Diablo news, with fans expecting to get more details about Diablo 4 and a possible mobile spin-off.
The fact that Blizzard may be working on a remaster of the classic dungeon crawler is not a huge surprise. Earlier this year, reports emerged that Vicarious Visions is working on the project. The team has previously worked on both the Tony Hawk's Pro Skater remake and Activision's Crash Bandicoot N. Sane Trilogy, giving the studio plenty of experience in developing remakes and remasters of classic games. The rumors gained further momentum when it became clear that Vicarious Visions has moved from the Activision Publishing umbrella to become a Blizzard support team, especially when Blizzard noted that the two companies have already been collaborating.
Rumors that a Diablo 2 remaster could be in the works received a boost this week when a prominent Twitter leaker suggested the game will be shown off during the upcoming BlizzCon event. According to Kaiser499, Blizzard has titled the project Diablo II Resurrected and will give a presentation during BlizzCon 2021. EIP Gaming reports that the leaker has previously provided reliable information about Diablo 4 and Overwatch 2 both being announced during BlizzCon 2019, giving some credibility to the latest revelations.
World of Warcraft: The Burning Crusade Classic
Diablo II Resurrected
Hearthstone Expansion
Diablo: Immortal Release Date
Mobile Announcement(s)? (Warcraft Pet Battle Game)
New Heroes, Maps, Lore Sneak Peek for Overwatch 2
New Class, Area Reveal for Diablo IV#blizzconline #leaks pic.twitter.com/blDKltJrzl

— Kaiser499 (@Kaiser499) February 15, 2021
BlizzCon 2021 is set to take place between February 19 and 20, showcasing a number of high-profile titles such as World of Warcraft and Diablo. Blizzard has previously confirmed the full schedule for the virtual event, although provided very little information about what each presentation will include or what might be shown during them. The digital-only convention comes after the company had to postpone last year's BlizzCon due to the COVID-19 pandemic. Fans will be able to watch the opening ceremony from 2 PM PST/5 PM EST, which will be followed by smaller presentations for games such as Overwatch 2, Hearthstone, and StarCraft.
BlizzCon 2021 was already expected to be a must-watch event for fans of Blizzard and its various franchises. But if the company is set to announce a remake of Diablo 2, it will be even more exciting considering how popular and successful the dungeon crawler was when it originally launched in 2000.
Source: EIP Gaming, Kaiser499