Demian Bichir Interview: Land
Land, Robin Wright's film directorial debut, follows a grieving widow who connects with a stranger named Miguel (Demian Bichir) in the relative isolation of the mountains of Wyoming. Out on February 12, the film has a lot to say about the collective tragedy society has experienced over the last year.
Bichir spoke to Screen Rant about getting into the character of Miguel and collaborating with Wright as a director and scene partner.
The chemistry between you and Robin is amazing, but the characters and the story are all there and hit on every scale. Miguel is such a complex character; he's very contained, and he chooses words very wisely, but you can feel the emotion that he exudes. Can you talk to me about the challenges of bringing Miguel to life?
Demian Bichir: First of all: boy, are we happy that you say that, you know, because that's exactly what we wanted. If everybody gets it that way, then that's when you achieve and succeed in what the plan was.

And I couldn't agree more: this character is so complex in different ways. And yes, the contained aspect of it was one of the things that drew me to it, because I have never experienced anything like that. It was a good chance for me to explore that, and how frugal he is in words and actions and emotions. At the same time, you can see that there's a world going on there – a volcano almost boiling, and you feel like you want to know more.

I just love how Robin got the audience in; they let everyone in, and then she takes them very easily, little by little. "Be patient and come with me. I will tell you this, and I will show you this, and I will trigger these emotions in you. And then I will fulfill the promises I made during the story; they will be fulfilled if you go on this journey with us." And that's exactly what happens.

I just love the script, but I love shooting it. And when I watched the result, I was so happy about it.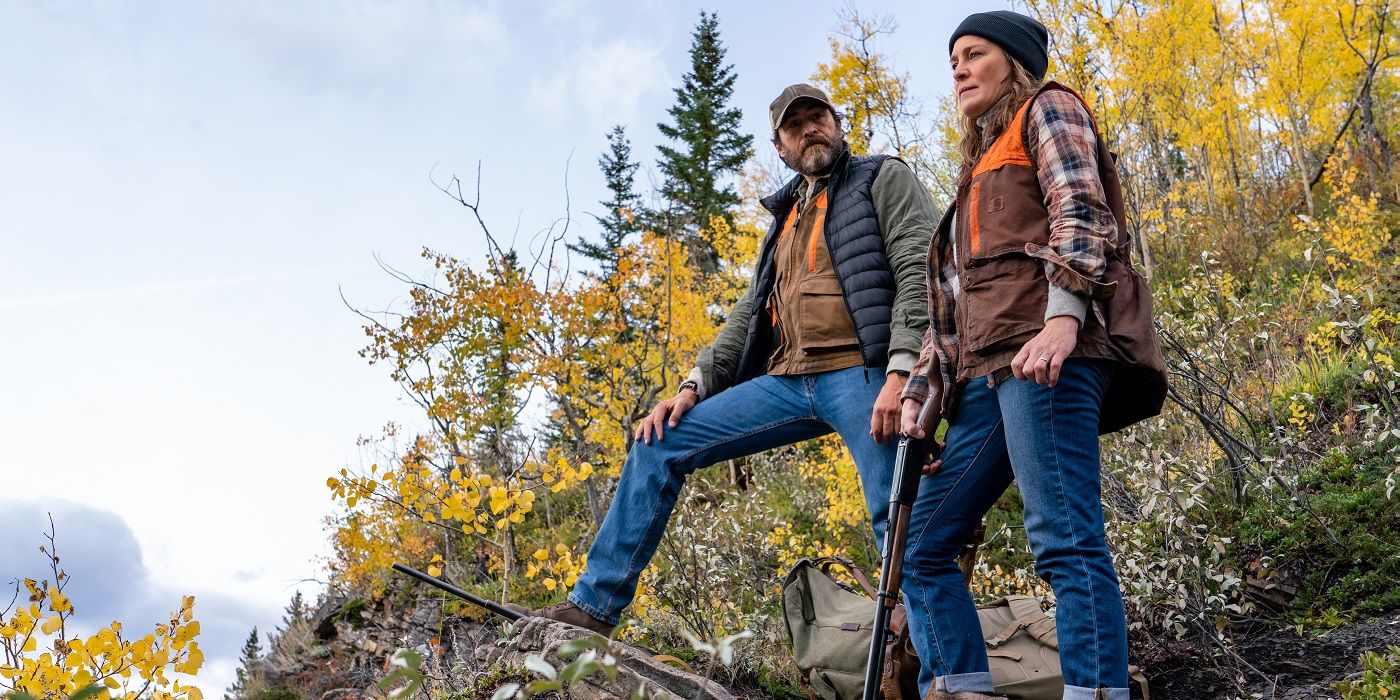 It was also one of the most hopeful and resilient human endings that I've seen in quite a while, which is great. Robin's directed a few episodes of House of Cards, but this is her first feature directorial debut. You're no stranger to directing yourself, so can you talk to me about the collaboration process with her?
Demian Bichir: We did a live interview, just chatting, her and I. And I actually asked her, "What was your first time directing House of Cards like?" And she said, "I don't remember. I was so nervous, I just blocked it." It happens almost in in a dream; almost like this is not real. I remember when I shot my film, I was sleeping five hours a day, but I never noticed that. I never realized it until one day, I said, "Wait a second, I'm sleeping four or five hours a day." And I was so energetic, and I was so ready and happy. No one can stop you.

When she comes in and takes the place of the conductor and the captain of the ship with such grace and ease and generosity, it's exactly the same way the heavyweights do it. I've worked with actors-directors before, like Quentin Tarantino and Chris White and recently with George Clooney, and that's pretty much a common denominator. That's exactly how they do it; the way Robin did it.

She doesn't believe in going crazy and being neurotic and yelling and treating people badly, or anything like that. She did it with such grace and royalty; she just commands the whole operation very nicely and easily, and she makes sure that she provides everything everyone needs in order for you to play your best.