Deathloop Trailer's Gameplay Is A Perfect Blend Of Dishonored & Fallout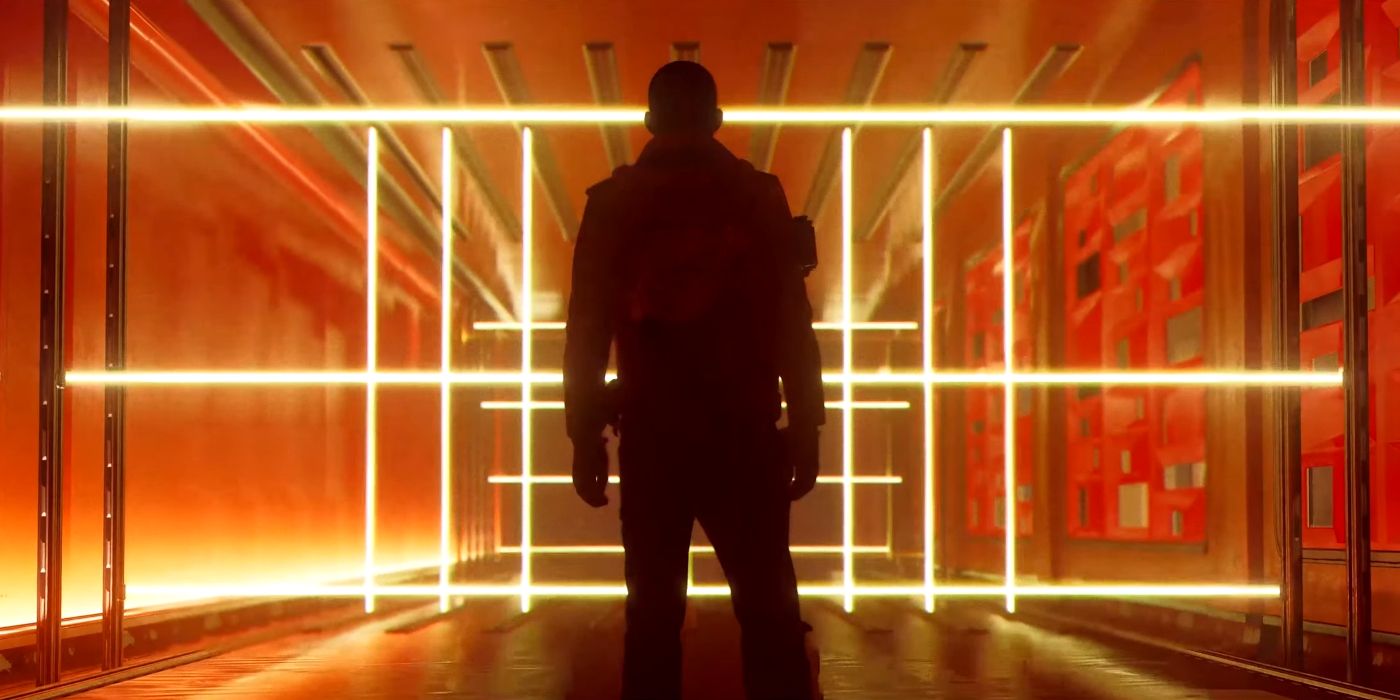 Arkane's latest game, Deathloop, is showing a lot of the studio's Dishonored roots along with a hint of Fallout in a brand-new trailer. The trailer debuted during the recent PlayStation State of Play and really emphasizes a lot of the trippy action and inventive gameplay fans have come to expect from the studio.
Deathloop has already been compared to other sandbox assassination games like Hitman, but it's clear Deathloop is still uniquely Arkane. The game places the assassin protagonist, Colt, in a time loop and makes players go through a bit of a Groundhog Day-like scenario, except with a lot of killing and supernatural powers. The player must kill a handful of targets by midnight without dying or the time loop resets, putting them back at square one. The game also features a rather unique multiplayer mode with another player who is tasked with trying to protect the targets.
A new trailer showcases how Arkane has managed to blend Dishonored gameplay and Fallout's retro-futurism with Deathloop. Over on the PlayStation Blog, Audio Director Michel Tremouiller also called attention to the timed PS5 exclusive's unique visual and audio flair. "Along with the different visual influences in each district, we wanted to ensure players would hear different things between the different regions of the island," said Tremouiller. "The scores of each district are changed by the architecture and vibe of that particular location, as well as the Visionaries that call those areas home. Where Aleksis' Updaam is all psyche-rock and vintage sci-fi tones, an area like Frank Spicer's home of Fristad Rock will be more melancholic guitars swaying to the rhythm of the waves."
He went on to note how the game's weird and mysterious nature was a key focal point in developing the sound of Deathloop. "Usually you have to focus on a few keywords that describe the game, and that's a good starting point for our work on the audio team. With Deathloop – as with all previous Arkane productions – we have a host of interesting key words and layers that make up this universe. Deathloop has keywords like magical, military, scientific, mysterious, Northeim, carnival… the list goes on. But of course, all these concepts cannot be injected into just one style of music. We make complex and original universes, so it's impossible to copy a pre-existing music style," said Tremouiller.
With just a few months until Deathloop hits PlayStation 5 and PC, it's looking like it could be one of 2021's best titles. The Dishonored series has always been a fan-favorite thanks to its rich gameplay and it looks like this game will be no different. It sounds like it'll even be enhanced by the PlayStation 5's DualSense controller, giving players a far more involved experience. The only disappointing thing is that Xbox players will be waiting at least a year before being able to play it, but hopefully, it'll be worth the wait.
Deathloop will launch on PS5 and PC on May 21, 2021.
Source: PlayStation Blog