Dead By Daylight New Killer & Survivor Reveal Debunks FNAF Rumor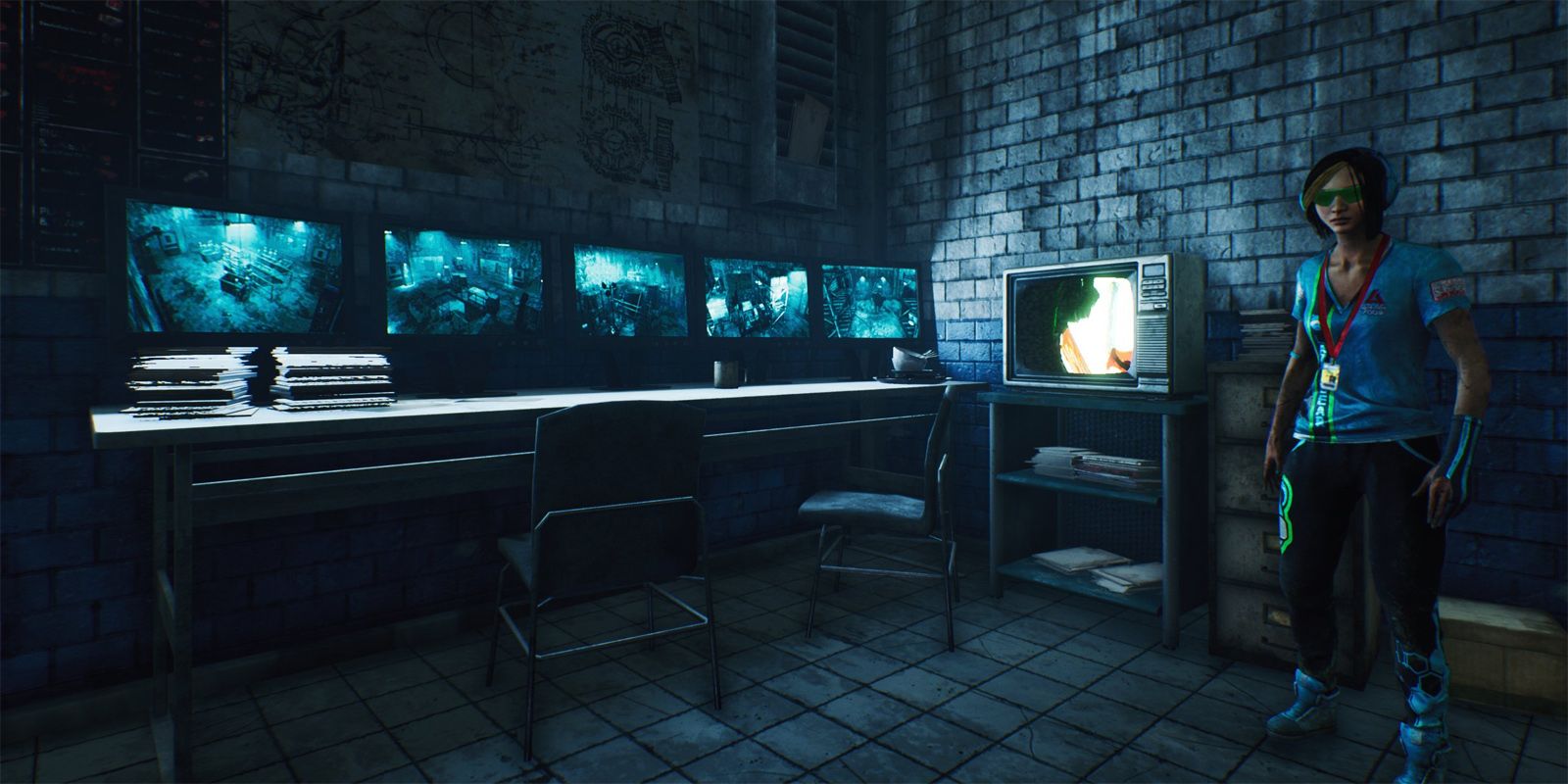 Dead by Daylight fans, who were hoping for Five Nights at Freddy's crossover, have been tricked by developers as the official reveal of a new Killer and Survivor has introduced a completely different approach. Quite recently, the game also received a portion of additional Stranger Things content for existing characters from the popular TV show.
The Stranger Things crossover originally landed in Dead by Daylight a year and a half ago, introducing Demogorgon as the new Killer with Nancy Wheeler and Steve Harrington taking roles of new Survivors. This month, however, the old chapter received an unlikely content addition in the form of The Days of Growth Collection. Included in the free update were brand new skins for the Stranger Things characters.
Dead by Daylight devs have revealed the next chapter coming to the game, introducing a new Killer, the Trickster, who has the least scary exterior reminiscent of a random K-Pop idol. According to the official backstory published by IGN, he really is a Korean singer who's been developed in collaboration with former BTS producer DJ Swivel. The survivor, Yun-Jin Lee, follows the theme by being a music producer who previously worked with the killer. Both characters are now available on test servers so that players can take advantage of new perks and learn the unique gameplay features of newcomers. It's worth noting that the original rumor suggested an FNaF crossover with a possible animatronic beast as the Killer. The devs seemingly hinted at it themselves with a Twitter post, which included an in-game image of a room full of monitors. The scene looked extremely familiar to FNaF fans, and on top of that, DbD's Twitter account changed its logo to include the same static glitches like the ones present on the FNaF logo. The hint was quite obvious, but now it's clear that the community has been Tricked.
Next chapter Five Nights at Freddy's? Hmmm… The phat TV definitely looks the FNAF screenshot. GG EZ. pic.twitter.com/f9bwcbO7nB

— EzzIlI (@ezzxyz) February 23, 2021
Dead by Daylight's newest chapter is set in the cutthroat world of K-Pop. To help, the developers are working with K-Pop singer Kevin Woo and DJ Swivel, a producer who's worked with BTS. https://t.co/p1QTPkQ4LK pic.twitter.com/WkGIve7GmZ

— IGN (@IGN) March 2, 2021
Although the new Killer is a completely original character with a rich backstory partially inspired by Joker's descent into madness, his appearance looks strangely out of place. It's kind of weird considering how thoroughly Behavior Interactive has been building its horror universe in Dead by Daylight. According to an in-depth interview with the game director Mathieu Coté, the studio has invested a lot of hard work into making Dead by Daylight an ultimate horror experience, which is now somewhat threatened by the addition of colorful K-Pop characters.
Mind games between developers and players are always entertaining, but to be satisfying and rewarding, such an approach has to offer something exciting in the end, even if it completely contradicts fan theories. Dead by Daylight devs did exactly the same by hinting at a Five Nights at Freddy's crossover and eventually abandoning it, but failed at providing an equally cool substitute. New characters should've been at least somewhat admirable so as not to disappoint fans. Instead, the community received a killer whose mediocre appearance is not scary at all, hardly fitting the game's style and atmosphere.
Sources: Dead by Daylight, IGN, Dead by Daylight – Twitter