Dark Souls: Nightfall Mod Reveals Gameplay & Day-Night Cycle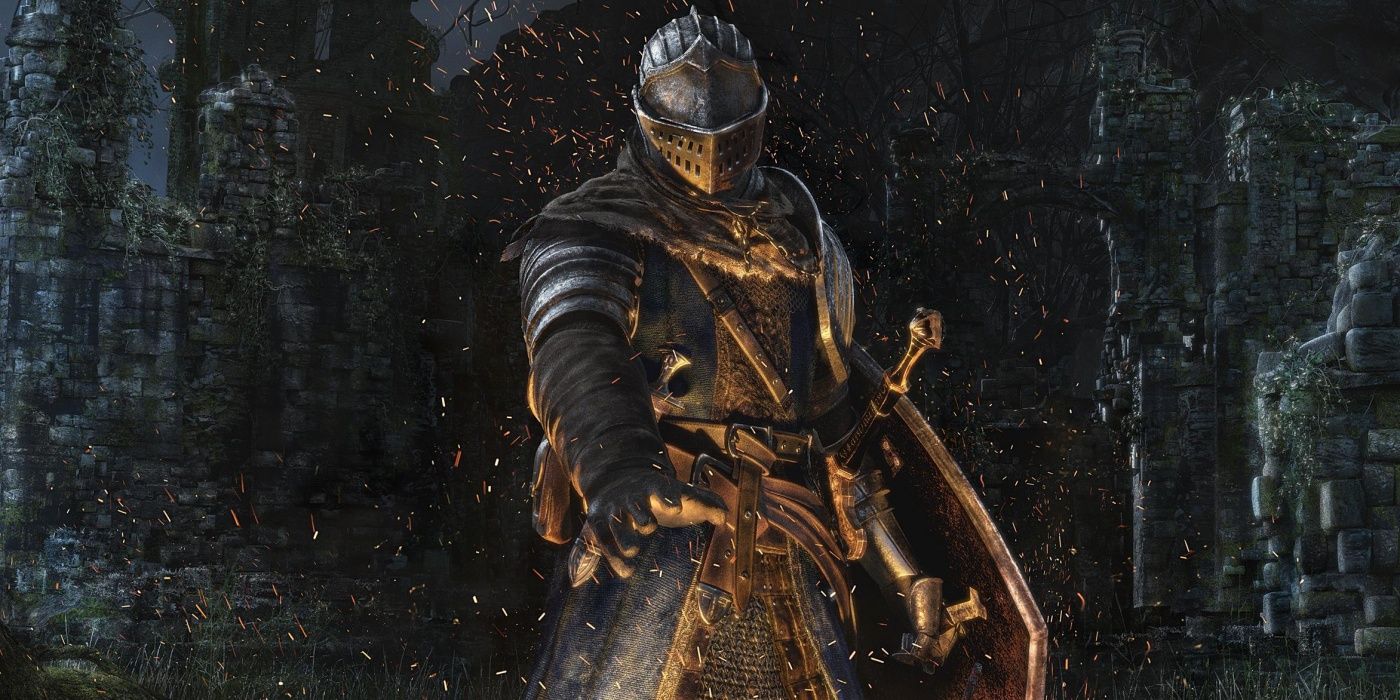 The group behind the Dark Souls: Nightfall mod recently shared the first 18 minutes of gameplay, footage that also offers a closer look at the project's day-night cycle. "A fan-made sequel" to Dark Souls, Nightfall has been in the works since last year, thanks to the efforts of a modder best known as Grimrukh and several others.
While the Dark Souls: Nightfall is in no way associated associated with developer FromSoftware or publisher Bandai Namco, its status as a direct sequel will not conflict with established Dark Souls lore. Instead, Grimrukh and the rest of Team Nightfall intend to expand upon the game's lore for their project. Fresh assets may not be on the cards, but the mod will boast a new world map, as well as a "heavily modified, faster-paced combat system." Players can also expect to encounter new NPCs with new voice acting to boot.
Over the weekend, Team Nightfall unleashed Dark Souls: Nightfall's first 18 minutes of gameplay. And a separate demo from Grimrukh's Twitter page shows an even closer look the mod's time-of-day system. As is noted in the title of the video, it's worth remembering that the 18-minute gameplay demo is still a work-in-progress. The team hasn't polished everything just yet, and there's plenty of work that needs to be done. This seems a solid showcase of what the Nightfall mod will aim to achieve, though. Check out the project's opening events in the following video:
Preview of Dark Souls: Nightfall is finally landing this weekend! It's a video of me playing through the game up to the first boss.

Until then, here's a separate demo of the time-of-day system I've been working on. Watch the sun set (and unset) over Lordran in real time! pic.twitter.com/wPgpPebfQ2

— Grimrukh (@grimrukh) February 19, 2021
If successful, the Nightfall mod could serve as another interesting evolution of the Dark Souls formula, at least to some degree. Fans of the FromSoftware series seem to think Team Nightfall might have something special on its hands, too. Comments on the YouTube video are predominately positive; even popular Dark Souls YouTuber VaatiVidya has chimed in, taking to the comments section to call it a "game-changer."
FromSoftware's last Souls entry, Dark Souls III, hit stores shelves in early 2016. In the years since then, the celebrated studio has released PlayStation VR's Déraciné and Sekiro: Shadows Die Twice. A return to the Souls franchise's doesn't appear to be on the docket for now, since the crew is currently busy with its next big endeavor – Elden Ring. Reportedly, FromSoftware will break its silence about Elden Ring sometime soon.
The Dark Souls: Nightfall mod does not yet have a launch date.
Source: Dark Souls: Nightfall, Grimrukh (1, 2)