Daisy Ridley Downplays Imminent Rey Skywalker Return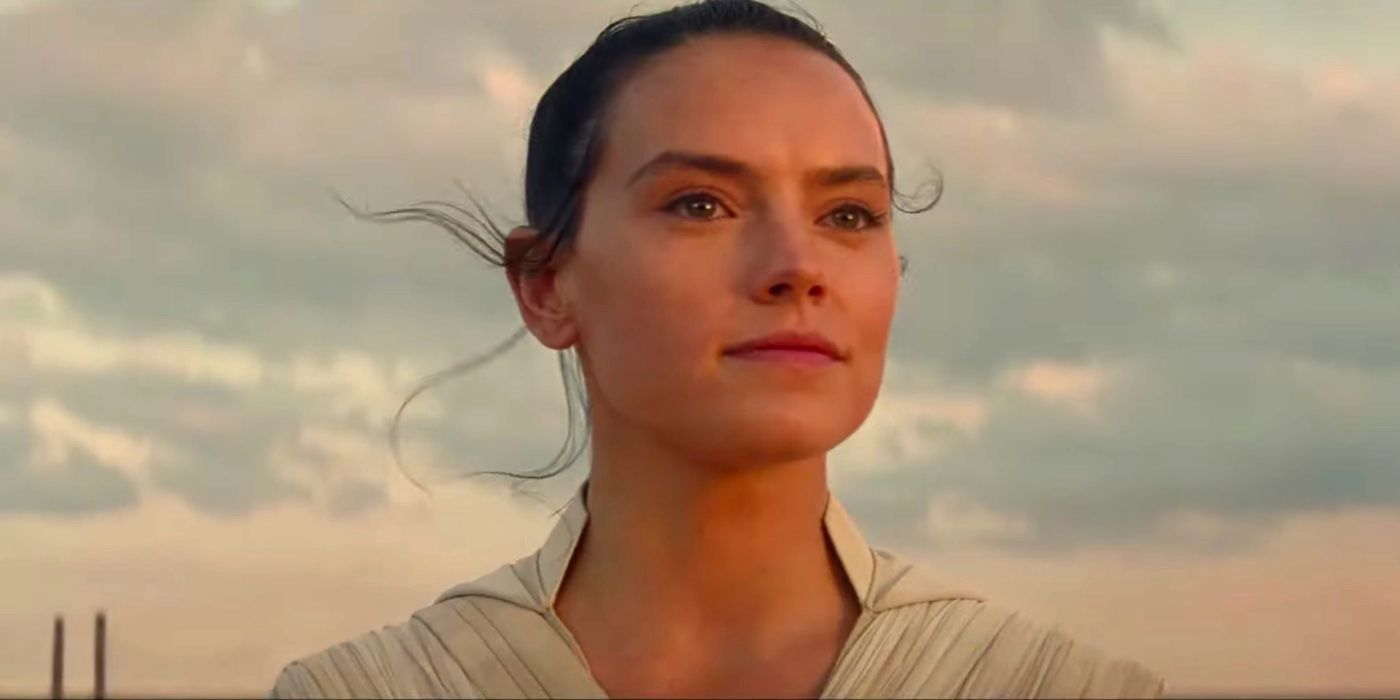 Daisy Ridley downplays the possibility of an imminent Rey Skywalker return in a future Star Wars movie. With the Skywalker saga ending with 2019's Star Wars: The Rise of Skywalker, many have wondered what's in store for the film franchise moving forward. After admitting they rushed out new content, Disney is putting the Star Wars movies on a self-imposed hiatus for the next few years, instead focusing on a full slate of streaming shows for Disney+. The next Star Wars film scheduled is Rogue Squadron in December 2023.
As Lucasfilm irons out their next movie slate, a prevailing question has been if any of the sequel trilogy's new characters would be returning. Ridley's Rey, John Boyega's Finn, and Oscar Isaac's Poe Dameron became a fan-favorite group many would enjoy seeing again. For their part, both Boyega and Isaac have expressed no interest in coming back. Ridley hasn't given such a definitive response to that query, saying she isn't sure if she'll play Rey again. While a return is always on the table, it sounds like it won't be happening for some time.
In an interview with Empire (hat tip GameSpot), Ridley addressed her potential Star Wars future, saying the franchise should take advantage of the grand scope of the galaxy far, far away by telling other stories set in the universe:
"I'm always open to a revisit. But also the beautiful thing is it's this wonderful, huge universe with all of these stories that have yet to be told. I think there's a lot of cool things to be made before any potential revisit."
A Star Wars: Episode X could happen at some point, but it doesn't seem to be in the cards right now. In addition to Rogue Squadron, Lucasfilm is developing new Star Wars movies from Taika Waititi and Kevin Feige, as well as continuing work on Rian Johnson's new Star Wars trilogy. While it's certainly possible these projects have overarching connections to the franchise's history (Rogue Squadron potentially could feature several familiar characters), the stories they're telling aren't going to be part of the now-concluded Skywalker saga. For one, it would undermine The Rise of Skywalker's finality to revisit the sequel trilogy cast so soon. Additionally, Star Wars needs to expand its horizons if it's to remain a viable property moving forward. There's only so much Lucasfilm can do with the Skywalker saga, but the galaxy itself present numerous opportunities.
It's always possible the likes of Rey, Finn, or Poe appear in a different corner of Star Wars canon, such as novels or comics, if Lucasfilm is keen on continuing their stories now. As far as an onscreen return for the trio, it'd be better if that happened after an extended period of time. Then, filmmakers could explore the three at a different point in their lives, illustrating how they've changed over the years (similar to what the sequels did with the original trilogy heroes, most notably Luke Skywalker). That has potential to be a compelling narrative, but for now the time has come to highlight other Star Wars stories. Ridley had her moment in the spotlight, and now someone else should get their shot.
Source: Empire (via GameSpot)