Cyberpunk 2077 Hack Locked Devs Out Of Their Workstations For Weeks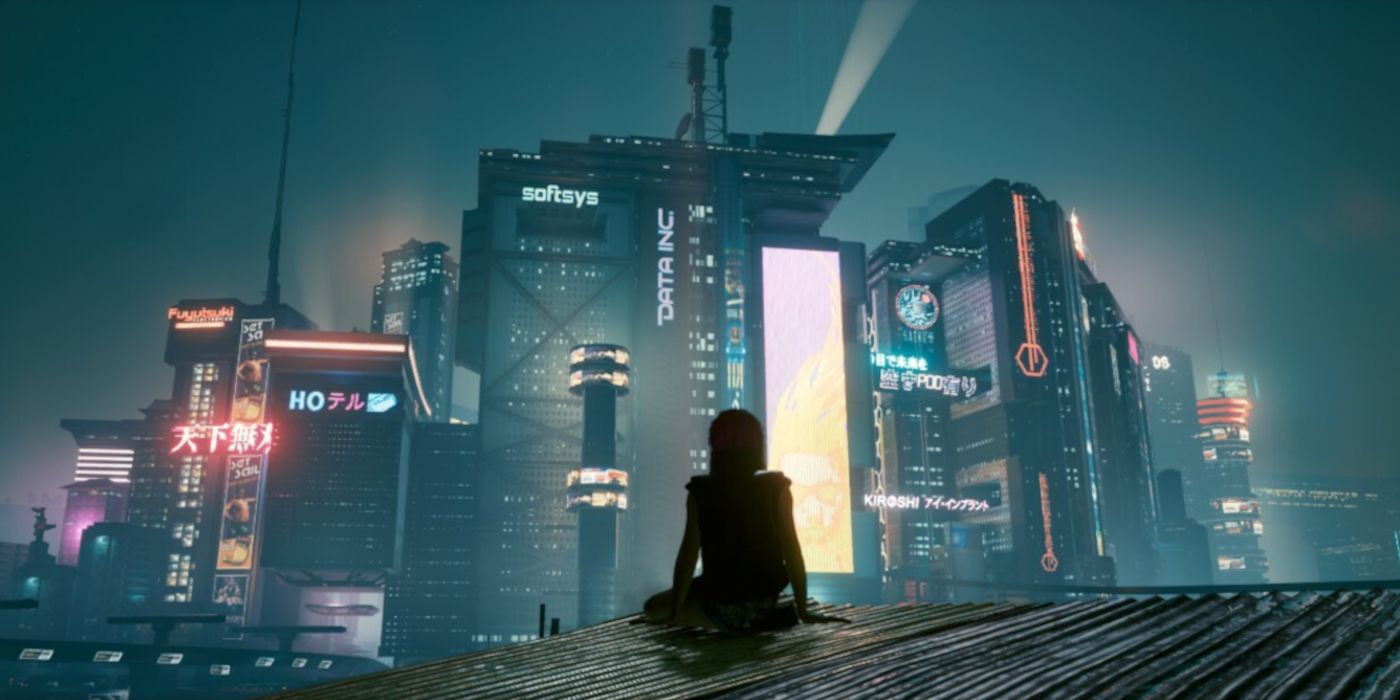 In addition to delaying the game's biggest patch yet, the massive Cyberpunk 2077 hack also reportedly locked some CD Projekt Red developers out of their workstations for weeks. On February, t was reported that Cyberpunk 2077's patch 1.2 was delayed by the notorious ransomware attack that struck the publisher CD Projekt and developer CD Projekt Red. The attack was originally reported at the beginning of the months, however the affect it had on the game was just recently disclosed.
Cyberpunk 2077's rocky December 10 launch was and has remained highly discussed into 2021, even recently garnering criticism from PlayStation CEO Jim Ryan. Virtually nothing from development to release to the present now has been smooth for CDPR, and the cyber attack has made matters worse—more so than what was previously believed.
Bloomberg reports the true scope of the attack, as developers working from home were apparently "locked out of their workstations for the past two weeks" according to insider information. For context, the hackers that attacked CDPR left a ransom note with demands that CD Projekt refused, and opted to shut off remote internet access for its employees in an attempt to shut out the hackers. This left staff unable to log onto CDPR's virtual workspace, further delaying progress on Cyberpunk 2077 fixes and support.
To make matters worse, the hackers may have had access to employees' personal information including ID numbers, passport details, and potentially more. Apparently, CD Projekt told their employees to freeze all of their accounts, and send in their work computers to the company's IT department. This breach incident has obviously been more devastating for the publisher and developer than previously understood, and it puts the decision to delay Cyberpunk 2077's 1.2 patch into much-needed perspective.
Outside of the attack affecting the already troubled Cyberpunk 2077, it has also made life more stressful for the game's developers. The CDPR team has had to deal with crunch and pressure by management, online harassment and pestering from players, and now this. While CD Projekt still aims to turn Cyberpunk 2077 around, it can not do it without its developers, who have been through a lot lately. Only time will tell if they stick it out and see the product through to the finish.
Cyberpunk 2077 is available on PS4, Xbox One, PC, and Google Stadia, and it will launch on PS5 and Xbox Series X/S in 2021.
Source: Bloomberg