Curb Your Enthusiasm: 10 Most Relatable Memes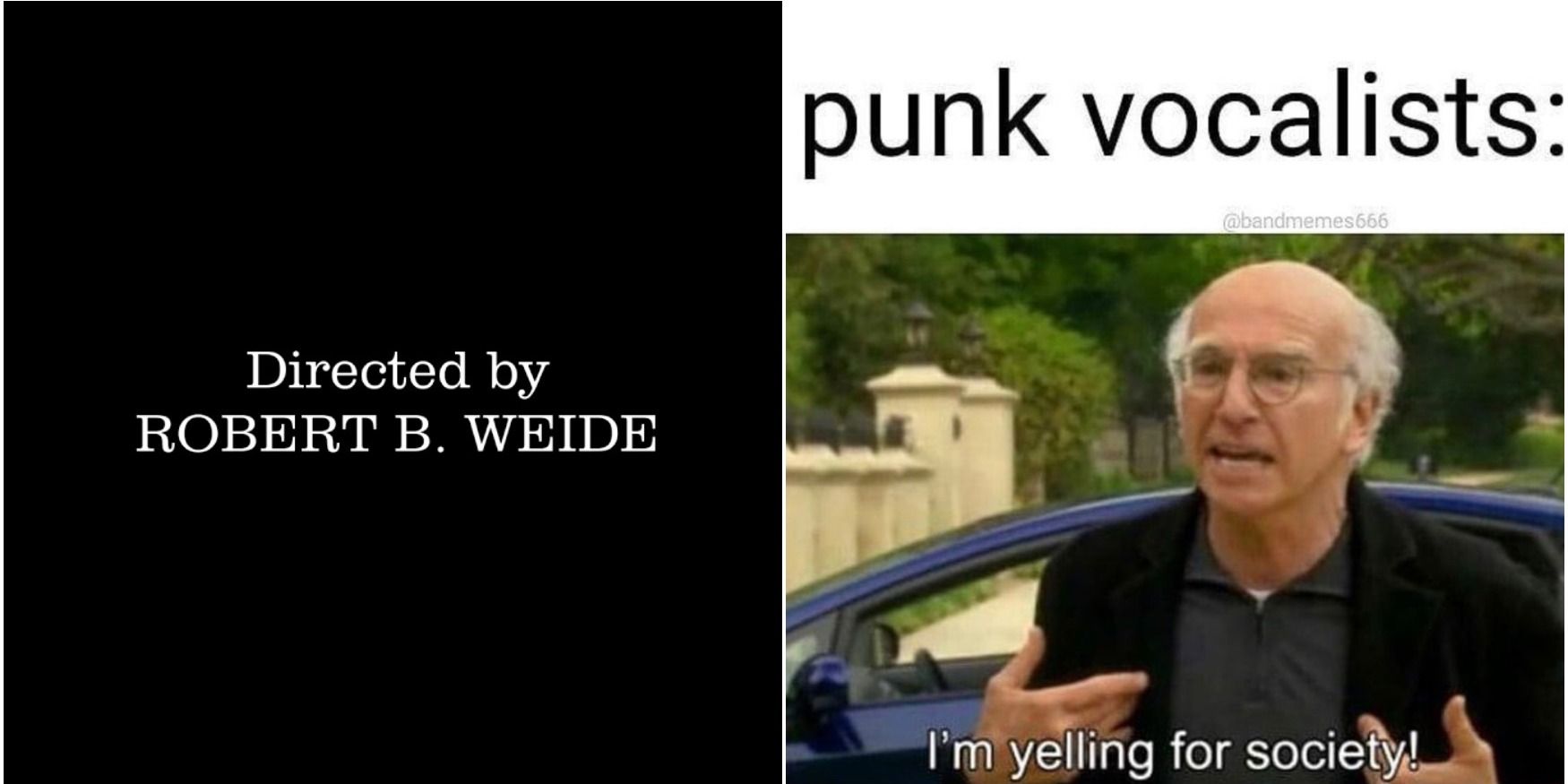 Larry David's fictionalized persona on Curb Your Enthusiasm is often a selfish, ignorant, and terrible person – but also relatable in some ways when it comes to his introverted personality.
There are so many quips and jokes in the show that are perfect setups for memes – plus with its many iconic awkward moments Curb Your Enthusiasm has become somewhat of a cultural phenomenon. Here are ten relatable Curb Your Enthusiasm memes from around the web.
A large portion of any Curb Your Enthusiasm episode involves Larry being uncomfortable, awkward, frustrated, or just enraged – and as a result, he's often yelling.
While there have been times that Larry doesn't subscribe to certain social norms when it's convenient for him (such as leaving a dinner party before dessert is served), he will often berate others who bend the "unwritten rules". It might seem hypocritical but in Larry's mind, it's justice done on behalf of society.
This meme featuring Marty Funkhouser is from Jalal Kalam, admin of "Curb Your Enthusiasm Baldposting" on Facebook. Larry's relationship with Funkhouser wasn't always easy and they were often at each other's throats. Their fights were usually because of something Larry did, like taking a golf club from Funkhouser's father's coffin or stealing flowers from his mother's memorial, or even indirectly killing his nephew Kenny, "the jewel of the Funkhouser family tree". Sadly, Bob Einstein passed away in 2019 following a cancer diagnosis. Einstein's hilarious portrayal of Funkhouser, and his one-of-a-kind comedic dynamic with Larry brought so much to the show. Einstein will be fondly remembered for his work on Curb, Arrested Development, as well as many other movies, shows, and projects throughout his long-spanning career.
Sometimes a relationship with another person can be comparable to an entertaining but frustrating videogame – even if you get annoyed and discouraged, you always end up logging back on. As with many friendships, Larry and his friends go through a lot of ups and downs together. No matter how much they frustrate each other, Larry and Richard Lewis' friendship, while questionable, has stood the test of time –  and their playful yet spiteful banter is one of the best parts of the show.