Constantine Reboot Show In Development From JJ Abrams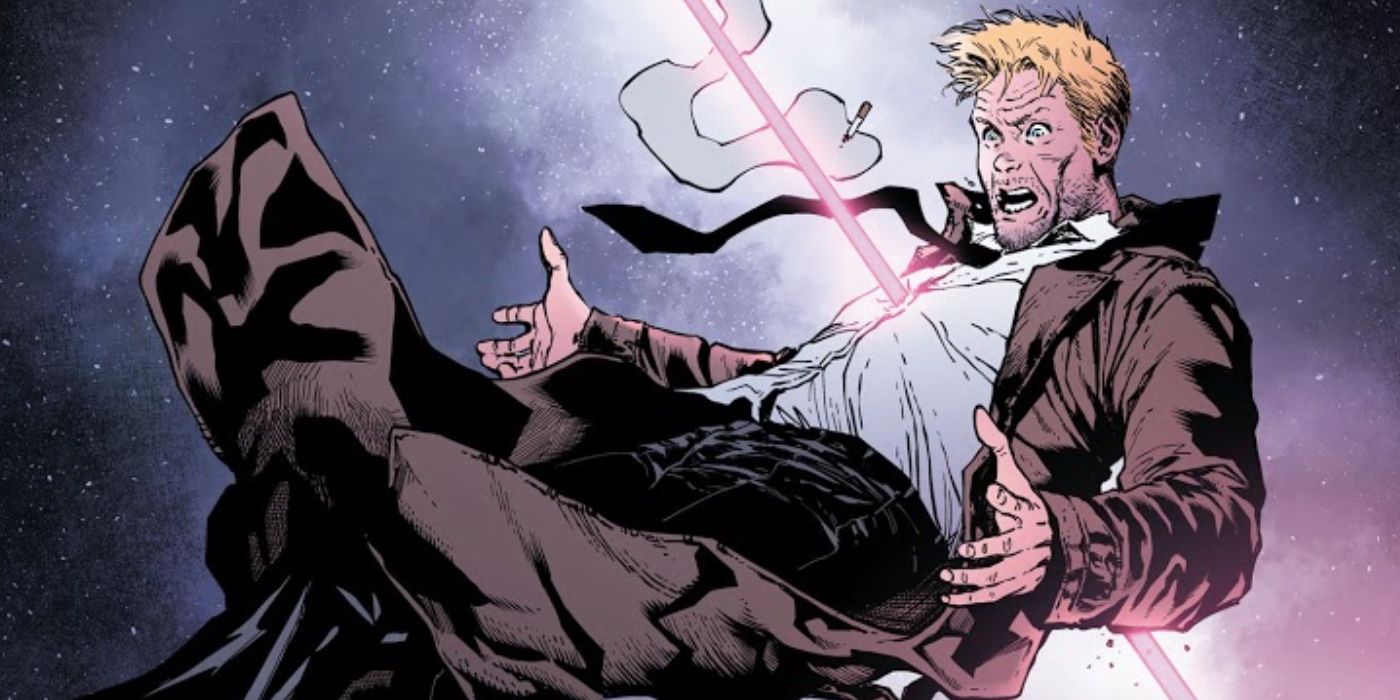 HBO Max is bringing Constantine to life in a whole new way for executive producer J.J. Abrams. While The CW has been the home of DC TV for the longest time, HBO Max is becoming another img for the brand. The streaming service has several big DC shows in the works, including Green Lantern from Arrowverse creator Greg Berlanti. But another mega-producer is Abrams, who has been heavily involved with the Star Wars universe for the last few years. But through his overall deal with Warner Bros., he is dipping his toes into the massive DC Universe as well.
Last year, it was revealed that Abrams was executive producing a Justice Leauge Dark TV series that would focus on the supernatural DC team. But it wouldn't stop there as the Bad Robot creator planned to make a whole shared universe for Justice League Dark. This would consist of both individual character shows and films that would all connect in one way or another. Little has so far been heard about the project other than that it is still in development this year. However, it appears that Abrams's first Justice League Dark-related series has finally been unveiled.
In a new report from Deadline, HBO Max is developing an even darker take on Constantine as his own series from Abrams and writer Guy Bolton. Matt Ryan, who has portrayed the iconic Hellblazer for years over on The CW, will not star in the series. According to the outlet, the HBO Max iteration will be portrayed by a man of color, as it follows Constantine as "a young Londoner." While it's not specifically being pointed out to be related to Justice League Dark, the chances are that Constantine will be the first series to open up Abrams's shared universe.
This confirms the report from The Illuminerdi that first revealed that a Constantine reboot was in the works. Interestingly, there are no mentions of it being tied to the Justice League Dark franchise. It would be bizarre if Constantine somehow isn't part of that universe while the character appears in Justice League Dark but is played by a different actor. Since the team-up series was announced, there haven't been any reports on who will be part of the line-up. But given Constantine's history as one of the prominent members, it's hard to imagine him not being part of it. While Ryan continues to play Constantine on Legends of Tomorrow, it makes sense that HBO Max is going with a new actor.
Ryan's take will be seen again in the sixth season and likely in the seventh year after The CW recently renewed the time-traveling drama. Something that would be fun down the line is if Ryan's Constantine somehow crossover over into the new HBO Max show to interact with whoever ends up being cast as the Hellblazer. It would be similar to seeing Tyler Hoechlin and Brandon Routh's respective versions of Superman meeting each other in Crisis on Infinite Earths. But for the time being, fans can look forward to seeing a new Constantine series on HBO Max soon.
Source: Deadline