Coming 2 America Cut Nutty Professor Character Cameos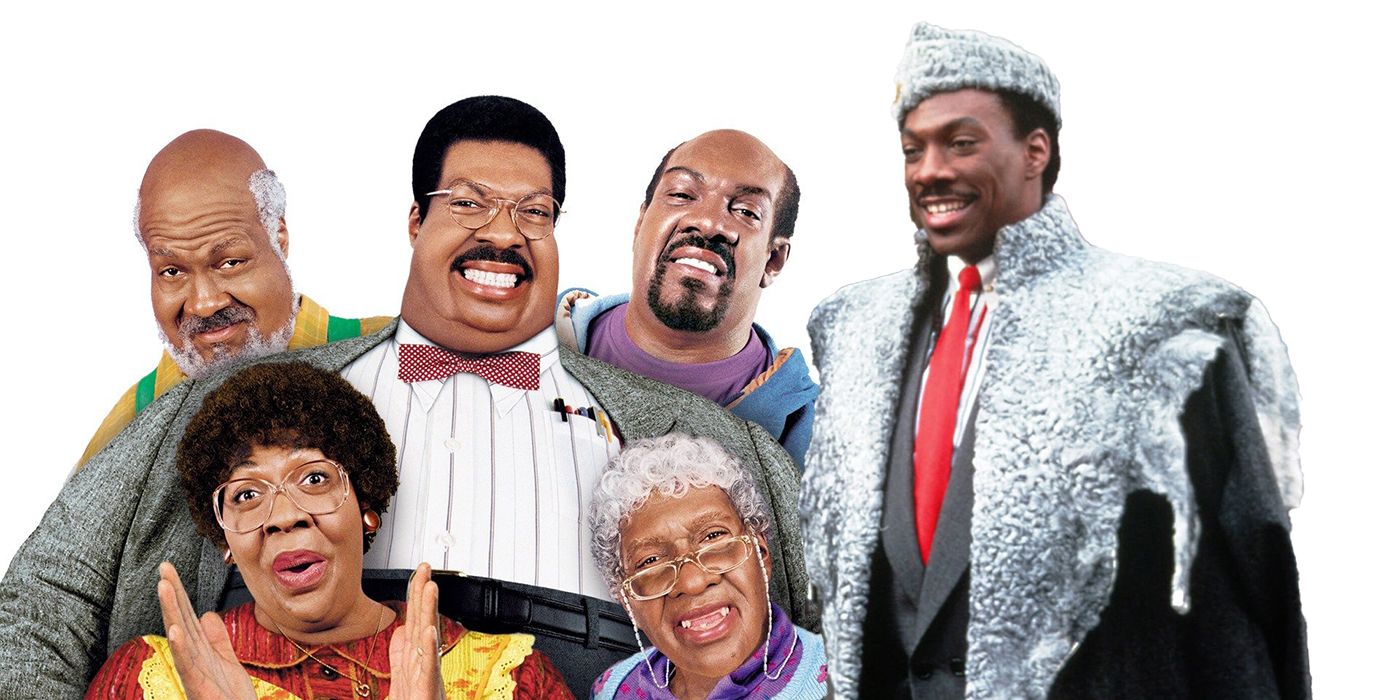 Eddie Murphy says that he wanted The Nutty Professor's Klumps to cameo in Coming 2 America but cut the idea because of the expense. Murphy's sequel, which takes place over 30 years after the original 1988 movie, gets released on Amazon Prime Video this Friday. Murphy reprises the role of Prince Akeem, along with a host of other returning characters from the R-rated 80s comedy classic. Co-star Arsenio Hall also returns in multiple roles, including Semmi, Prince Akeem's trusted friend and right-hand man. The rest of the cast includes Jermaine Fowler (Lavelle), Leslie Jones (Mary), Tracy Morgan (Reem), and Wesley Snipes (General Izzi).
The multiple roles played by Murphy established a pattern for the actor's movies, as he went on to appear in various roles in The Nutty Professor, Norbit, Bowfinger, and many other films. The most successful of those was The Nutty Professor, where Murphy played all of the Klump family members and a fitness instructor seen on TV during the opening credits. A Nutty Professor reboot movie is in the works, though it reportedly won't star Murphy, a missed opportunity as far as fans of a certain age are concerned.
Now, speaking on the Jake's Takes YouTube channel ahead of the release of Coming 2 America, Murphy has revealed that the Klumps almost made a return in a Murphy movie universe crossover. The actor says that initially, the plan was to have them appear in a circumcision scene in the sequel, but it turned out to be too strange and "too expensive," referring to each character's extensive special effects makeup. You can read Murphy's comments below:
There was a scene in this Coming 2 America we just did. There was a scene where the Klumps, remember the circumcision scene? Originally, the Klumps kind of popped up in that scene. In the long run, it was too hard a left, and it would have been too expensive to do. So yeah, they were in this thing.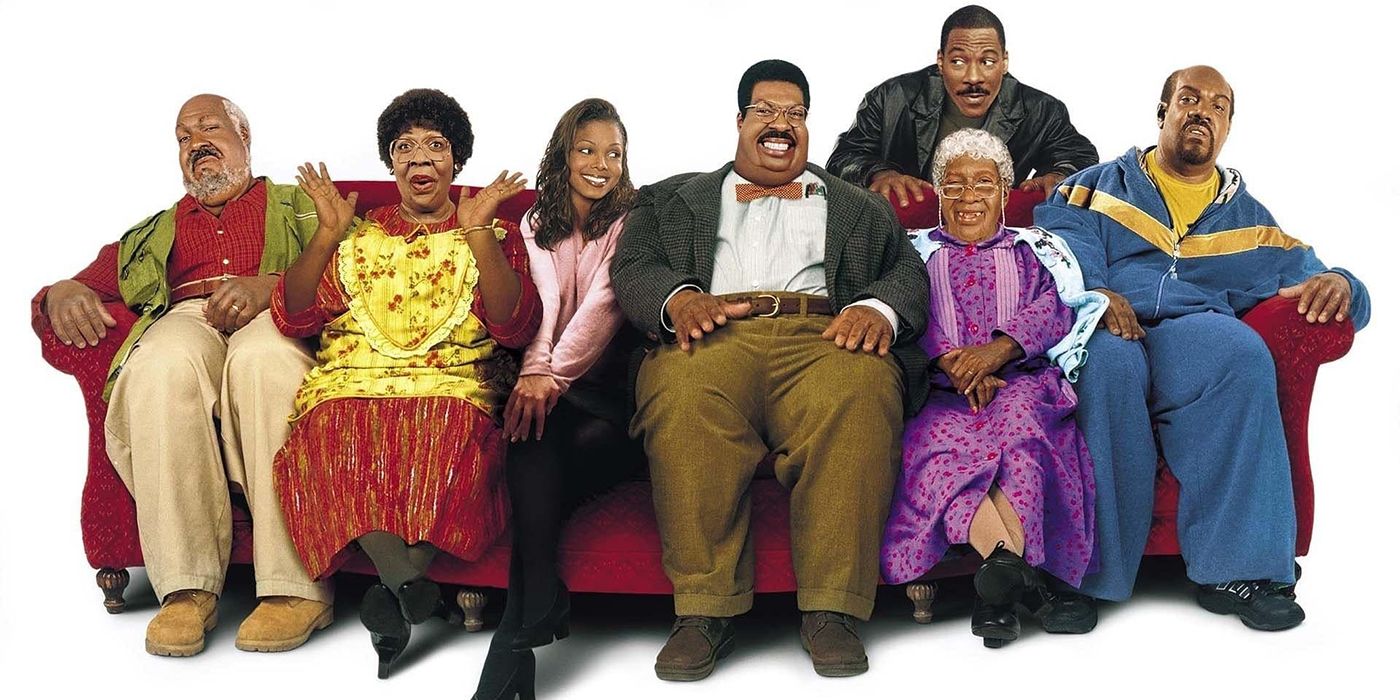 Audiences will be disappointed to find out they missed out on a Klump family cameo. The 1996 reboot, and its 2000 sequel, The Nutty Professor 2: The Klumps, were big hits, and the dinner scene from the original is Murphy at his best, riffing off himself in multiple guises. Sadly, that won't be happening in Coming 2 America, at least not with the Klumps. However, it's understandable, given the logistics and cost involved in getting him into makeup for six other characters.
It's not all bad news, though, as Coming 2 America will still feature Murphy and Hall acting opposite themselves as their iconic elderly barbershop characters Clarence, Saul (both Murphy), and Morris (Hall). There might even be other scenes where they play opposite each other, though that remains to be seen.
Source: Jake's Takes/YouTube