Comedians In Cars Getting Coffee: The 5 Best Guests (& 5 Worst)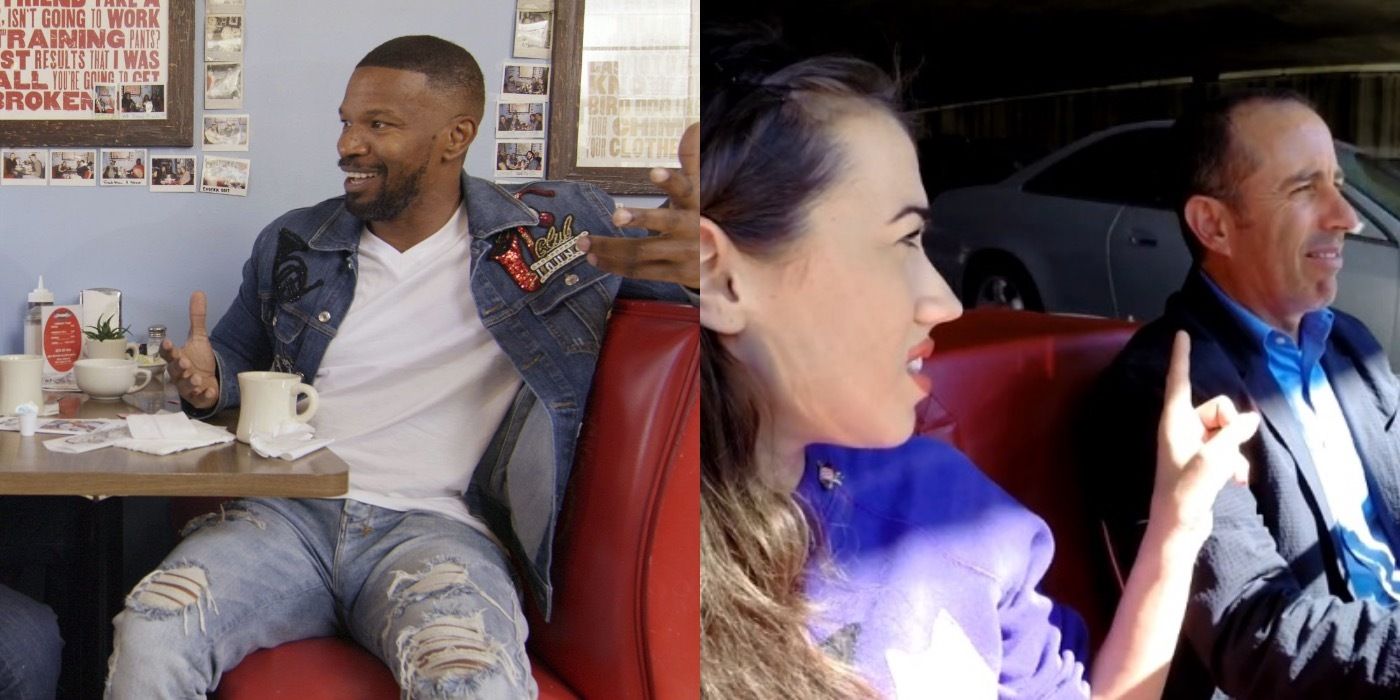 After 11 seasons, Jerry Seinfeld has announced that Comedians In Cars Getting Coffee has come to an end. It's also been reported that Seinfeld's Netflix special 23 Hours To Kill will be his last live stand-up special. The humorist has had a considerable run in the latter stretch of his career, so it's tough to imagine him actually retiring.
Comedians in Cars Getting Coffee is a web-series that makes for a nice, casual watch. There is a diverse collection of classic vehicles included in the show and his guests are often well-respected, mega-famous and incredibly likable. Nevertheless, some not-so-great guests have made their way on to the series.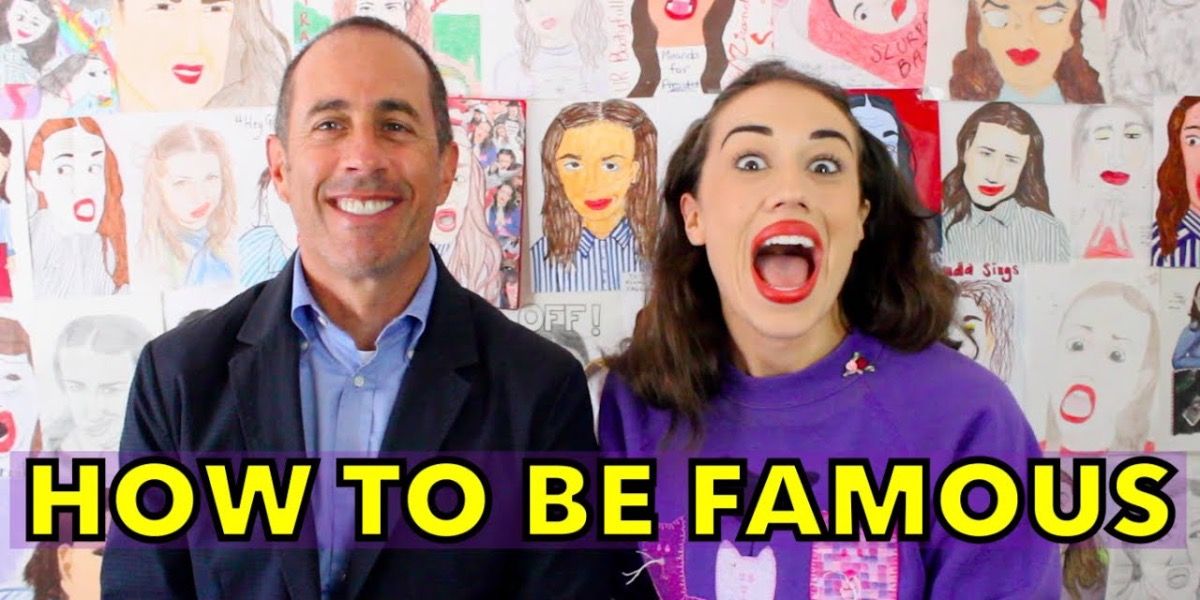 The YouTuber Colleen Ballinger appeared on Jerry's show as her character Miranda Sings, who is fairly obnoxious. Jerry picks her up in a fabulous 1960 Austin-Healy and they hit the streets of L.A. Many felt that Sings was rude and ignorant on the episode, as she uses her shrill, grating droll. Thus, she stayed true to her character, which her considerable viewership loves despite being talentless, unfunny and crass.
There is a brief sequence shown at the end of the episode where Ballinger is removing her makeup and speaking frankly about the character, with a slight trepidation/remorse in her voice after treating Jerry so terribly, although it was for the sake of acting.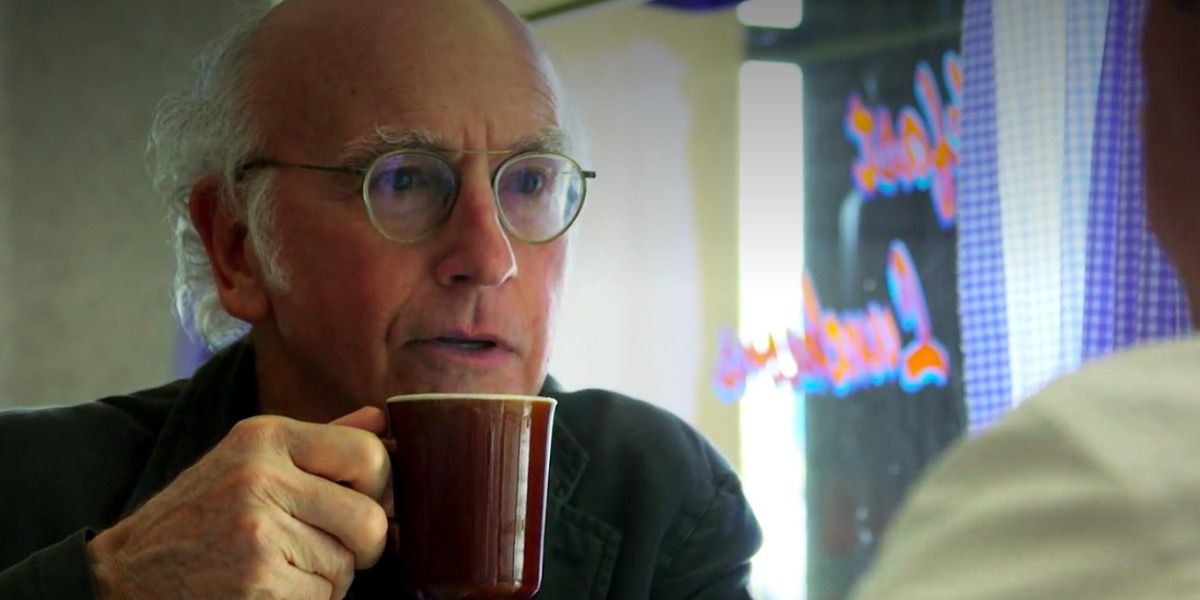 Coincidentally, Seinfeld's co-creator, Larry David, is the episode after Sings on Netflix, but it was the first episode of the series according to IMDb. It's nice when Jerry has an established rapport with his guest, as it makes for less awkwardness and warming-up.
The banter between Jerry and Larry is fresh and entertaining despite the two knowing each other for so long. The conversation includes classic micro-observations by David, which includes thoughts about his divorce resulting from his newfound preference for hot tea, as well as how each new generation gets better looking. It's always amusing to watch these two get together.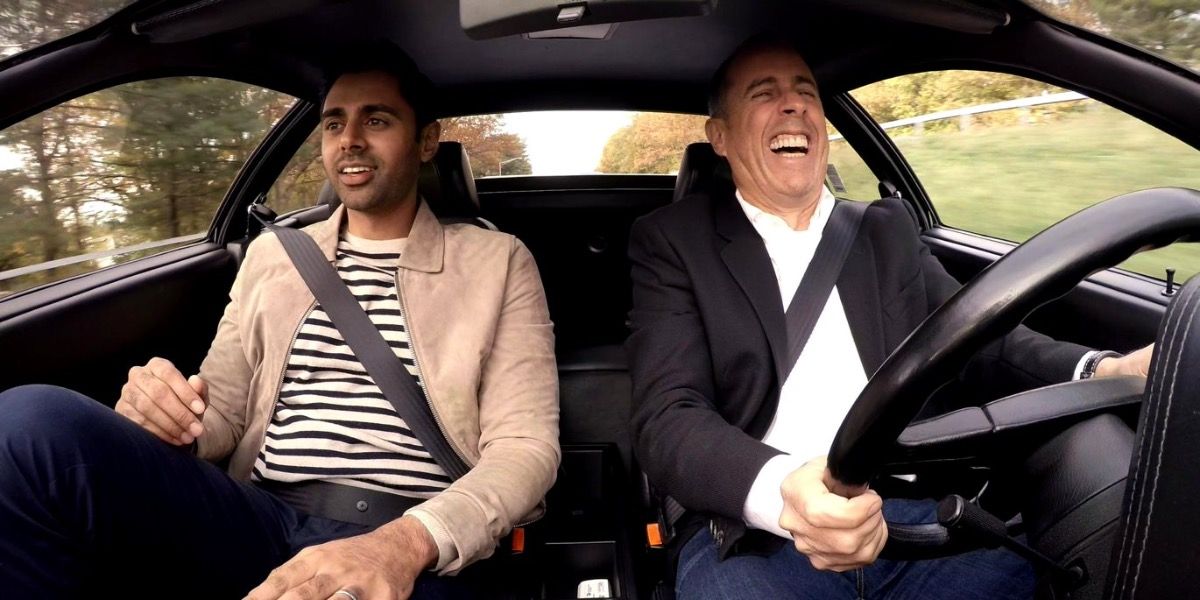 Hasan Minhaj is a stand-up comedian and the host of the political talk show, Patriot Act. Minhaj is unquestionably successful and talented, but many felt he forgot to take his 'smart pills' before his appearance on CCGC, asking Jerry how the gears in a car work, at one point.
Additionally, the two comedians are from two entirely different eras and the viewer can feel the slight disconnect pop up awkwardly in conversation. Overall, Minhaj's appearance from 2018 is a forgettable episode, but Jerry does bring a fantastic 1992 Ferrari 512 TR, which Minhaj obnoxiously points out isn't black like Michael Jordan's, his dream car.