Cobra Kai Season 4 Casting Hints Miguel's Father Returns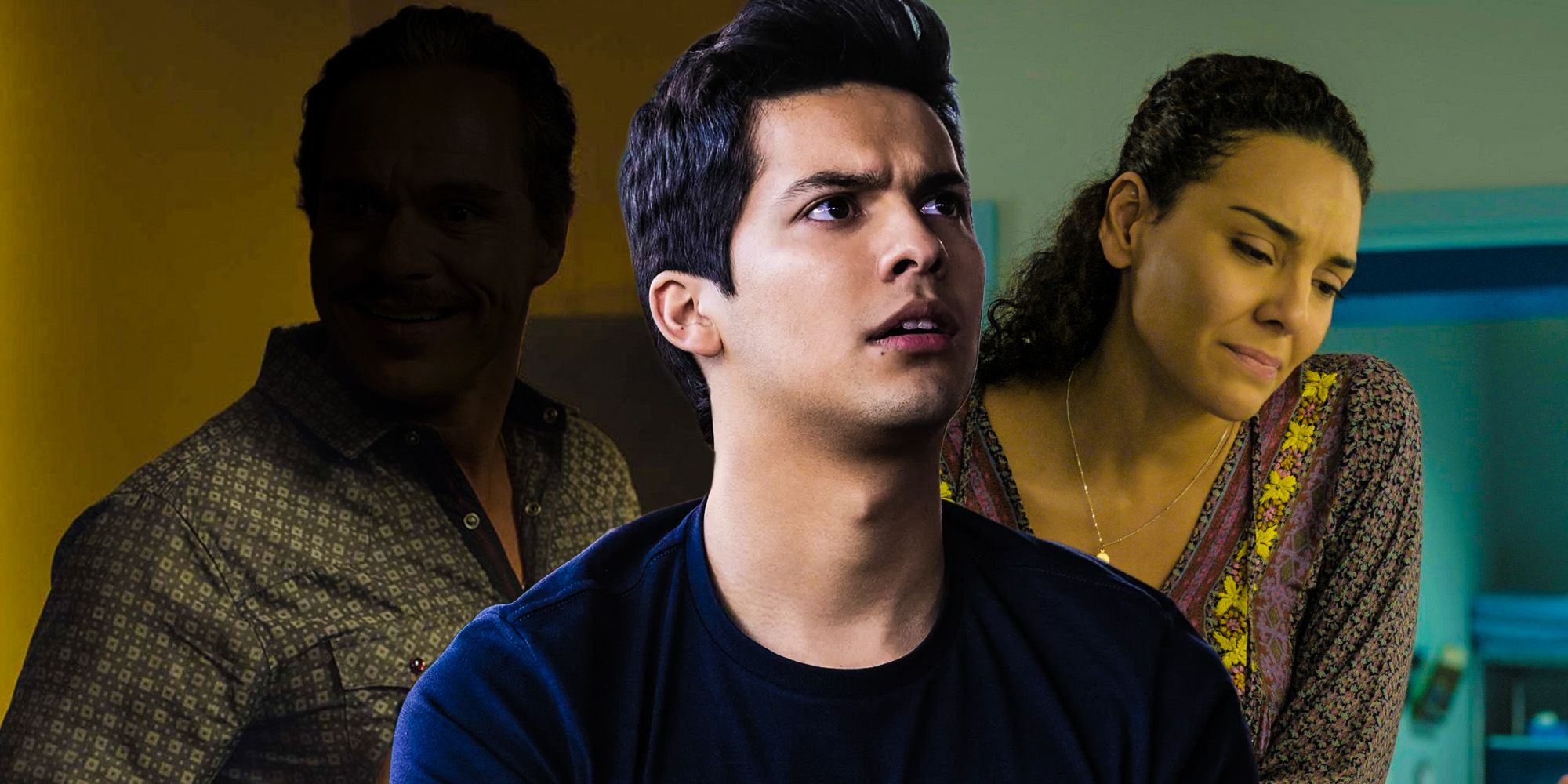 Based on casting news, Cobra Kai season 4 may offer more insight on the Diaz family history. Vanessa Rubio (Carmen Diaz) has been promoted to a series regular, which suggests that Netflix will continue to showcase her relationship with Johnny Lawrence (William Zabka) and may address unanswered questions about her mysterious husband. If the unnamed father of Miguel (Xolo Maridueña) shows up in the San Fernando Valley in Cobra Kai season 4, the Diaz family conflict will not only strengthen the overall storyline, but also add an extra layer of conflict for Johnny.
Miguel's estranged father has been a lingering threat during the first three seasons of Cobra Kai. The Netflix show has established that Carmen was married at age 18, and then fled Ecuador with her mother Rosa (Rose Bianco) and young Miguel after learning about her husband's connection to the criminal underworld. In Cobra Kai season 3, Johnny plays a major role in Miguel's recovery after a near-fatal fall, and eventually forms a romantic relationship with Carmen. Now that Rubio has a larger role in season 4, there's a big opportunity to explore her character's past, much like Cobra Kai did with John Kreese (Martin Kove) in season 3.
If Cobra Kai season 4 introduces Miguel's father in flashback sequences, then it will benefit the romance between Johnny and Carmen. For example, the Diaz family will presumably open up to Johnny, and vice versa, which will strengthen their bond and allow Zabka's character to better understand the needs for Carmen, Miguel, and even Rosa. However, Cobra Kai still needs to address the fate of Miguel's father, and whether or not he's a threat to the family's safety. As of now, it's the unknown that looms over the subplot, and the conflict can't fully be resolved through flashback sequences. If Carmen fled Ecuador, then she can't know for sure if her husband is dead or alive.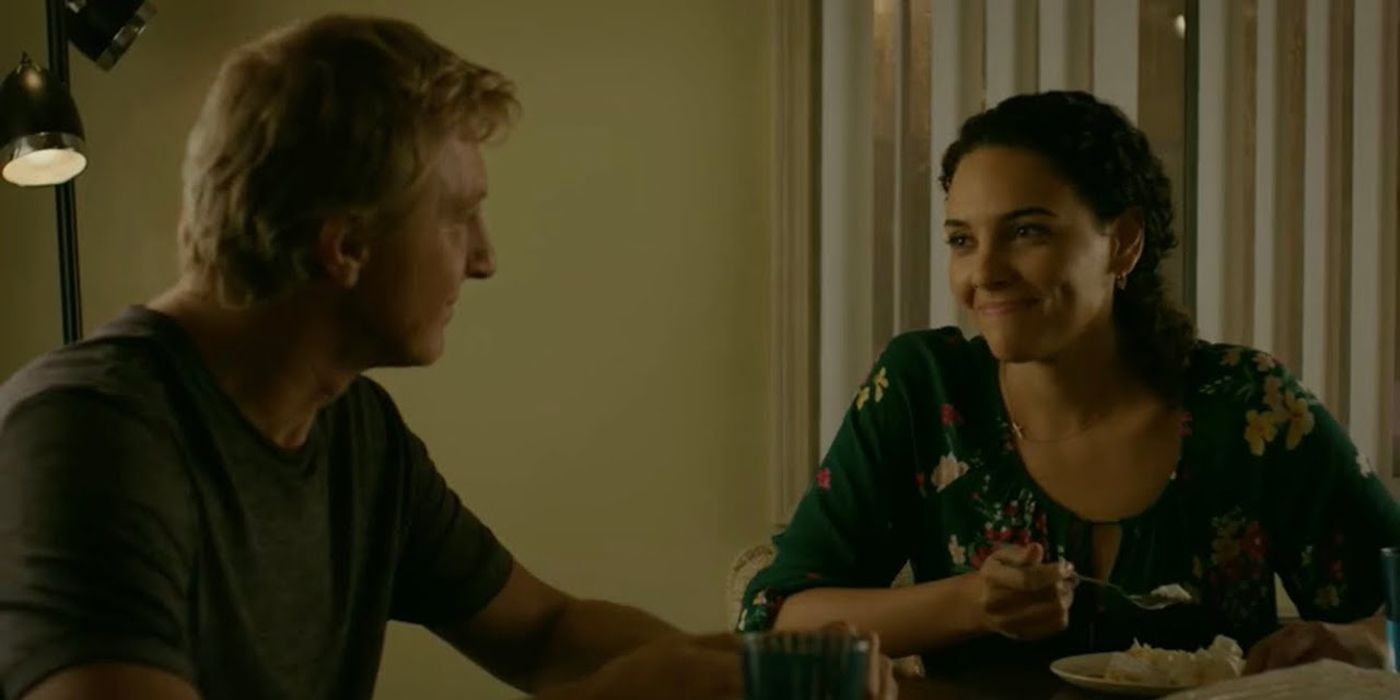 If Miguel's father emerges in the present-day Cobra Kai season 4 setting, the series could first tease the character through flashback sequences in order to set up the big reveal. For storytelling purposes, the opening episodes would theoretically develop Johnny and Carmen's relationship, with the former transforming into a true father figure for his adoptive son. When Miguel's father does finally show up in the San Fernando Valley, it will add some extra narrative tension as Miyagi-Do works out their conflict with Kreese and his students. Assuming that the producers wants to stay focused on the primary themes of karate, family, and personal growth, it's unlikely Cobra Kai season 4 would include a full-blown narcos subplot involving Carmen's husband.
Most likely, Cobra Kai season 4 will identify Miguel's father and then eliminate him as a potential threat. Either Carmen will learn that he was killed while collaborating with cartel members, or she'll discover that he doesn't have any malicious intent and simply wants to have a relationship with his son. Whatever the case, Johnny will be there for emotional support in Cobra Kai season 4, and his continued evolution as an individual will seemingly put him in a better place to re-connect with his own birth son, Robby Keene (Tanner Buchanan).