Cinderella (1997): 10 Best Outfits, Ranked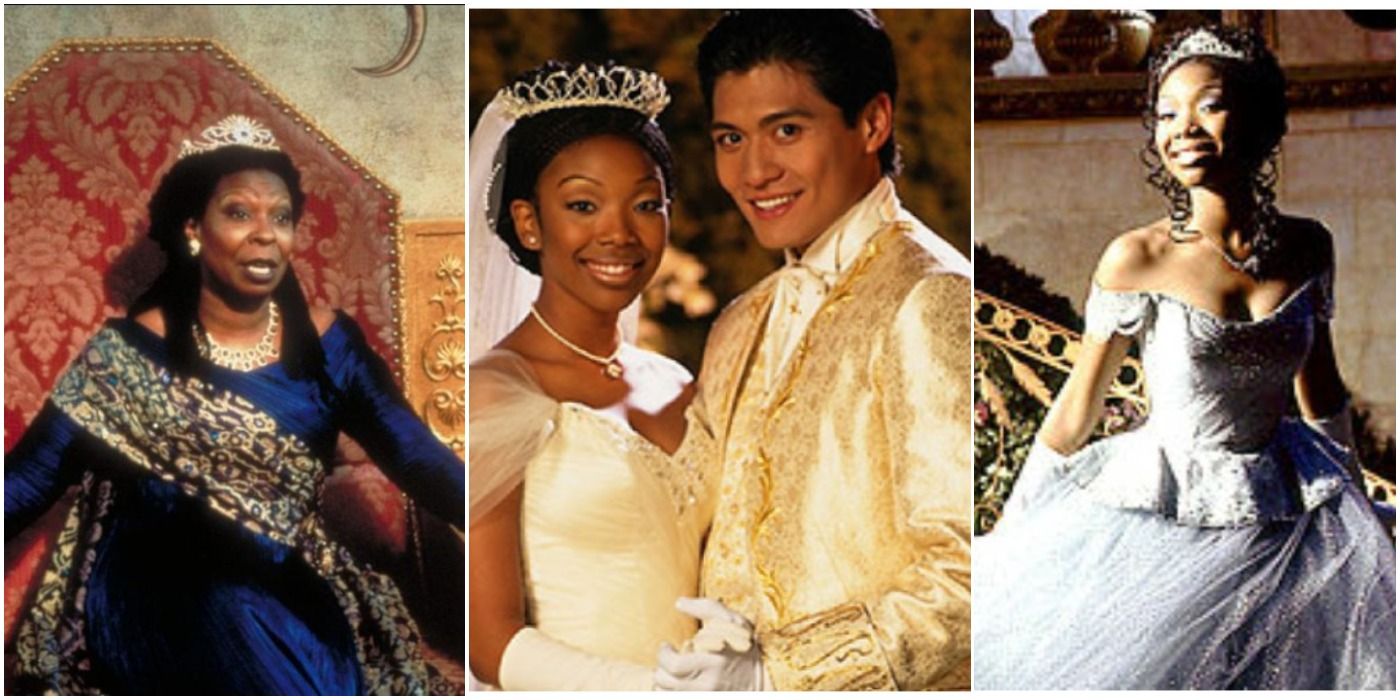 Hollywood has adapted many fairy tales for both the big screen and small, but none have proven to be as popular as Cinderella. Disney and Rodgers and Hammerstein came together in 1997 for a new Cinderella for The Wonderful World of Disney. With this adaptation, Whitney Houston and the crew believed in creating a Cinderella for a new generation. Houston had even been lined up to play the titular role.
However, after Whitney decided that she would rather play the Fairy Godmother, she and the writers decided to bring Brandy Norwood onboard. After production was underway, the writers set out to make sure that this adaptation had the most diverse cast of any Cinderella story. An unnamed executive tried to push back against a Black lead, but the excellent plan to portray many cultures in Cinderella's setting prevailed.
Even the costumes were intended to show a world bursting with vivid colors. All the characters wear exquisite fashions thanks to costume designer Ellen Mirojnick. While most of the gowns and coats were fit for dancing the night away at the ball, there were several that stood out most.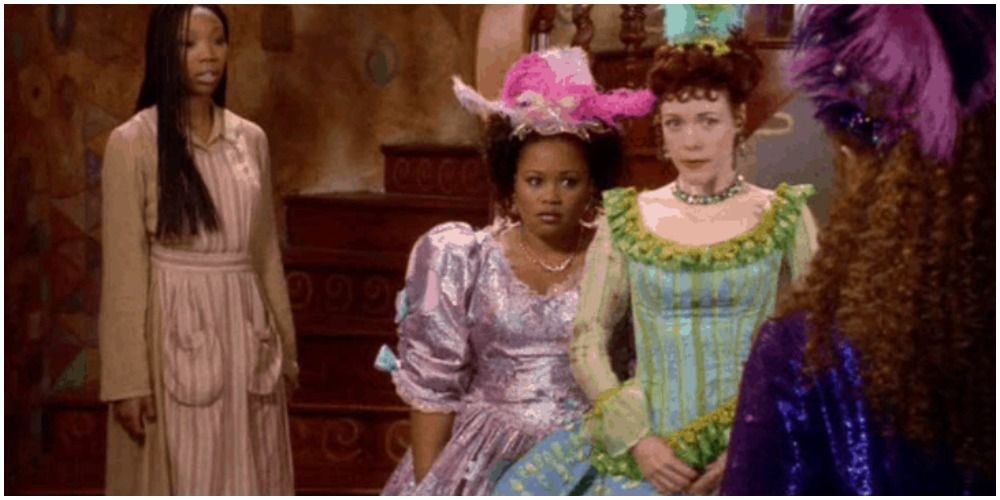 Calliope (Veanne Cox) is the taller of Cinderella's two stepsisters. She wears zany fashions in keeping with her family's style, but her dress for the Prince's ball really stands out. Calliope is the only young woman on the dance floor to have such strong lime green hues as part of her blue ball gown. She doesn't exactly wow Prince Christopher, but she looks pretty.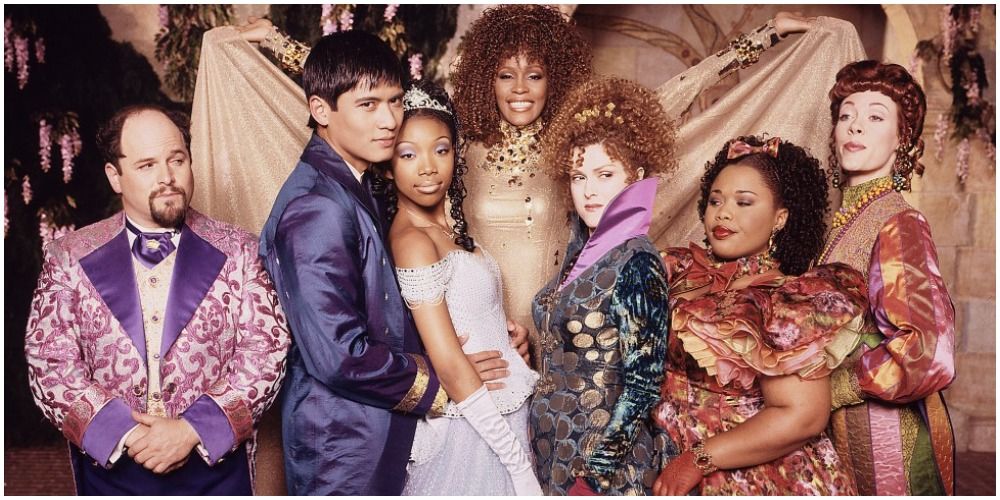 Lionel (Jason Alexander) works hard to keep things in working order at the palace, and he is a trusted confidant for the King, Queen, and Prince. It's important for Lionel to look good while he is doing his job.
His mauve coat pops with bright purple lapels and cuffs, and the texture of the coat looks both shimmery and durable. The leafy design is fitting for anyone who spends large amounts of time at a palace.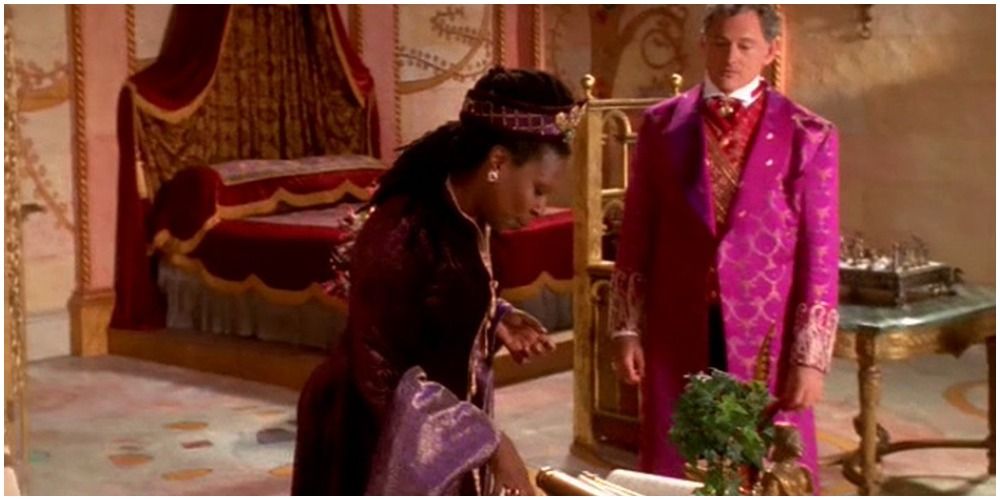 Queen Constantina (Whoopi Goldberg) wears purple as a sign of royalty throughout the movie. As she discusses the Prince's future with King Maximillian (Victor Garber), the Queen's deep purple dress, with hints of gold, is absolutely stunning. It also has a lighter purple silk at the bottom of each sleeve, which also makes a statement.
Ellen Mirojnick revealed that the jewels in Goldberg's tiara were authentic, too. She shared that Goldberg was going to have faux jewels, but the actor wanted real ones. Eventually, Mirojnick and Goldberg managed to acquire $5 million worth of jewels from Harry Winston.