Chris Evans' Friend Is Unimpressed By Captain America in BTS Footage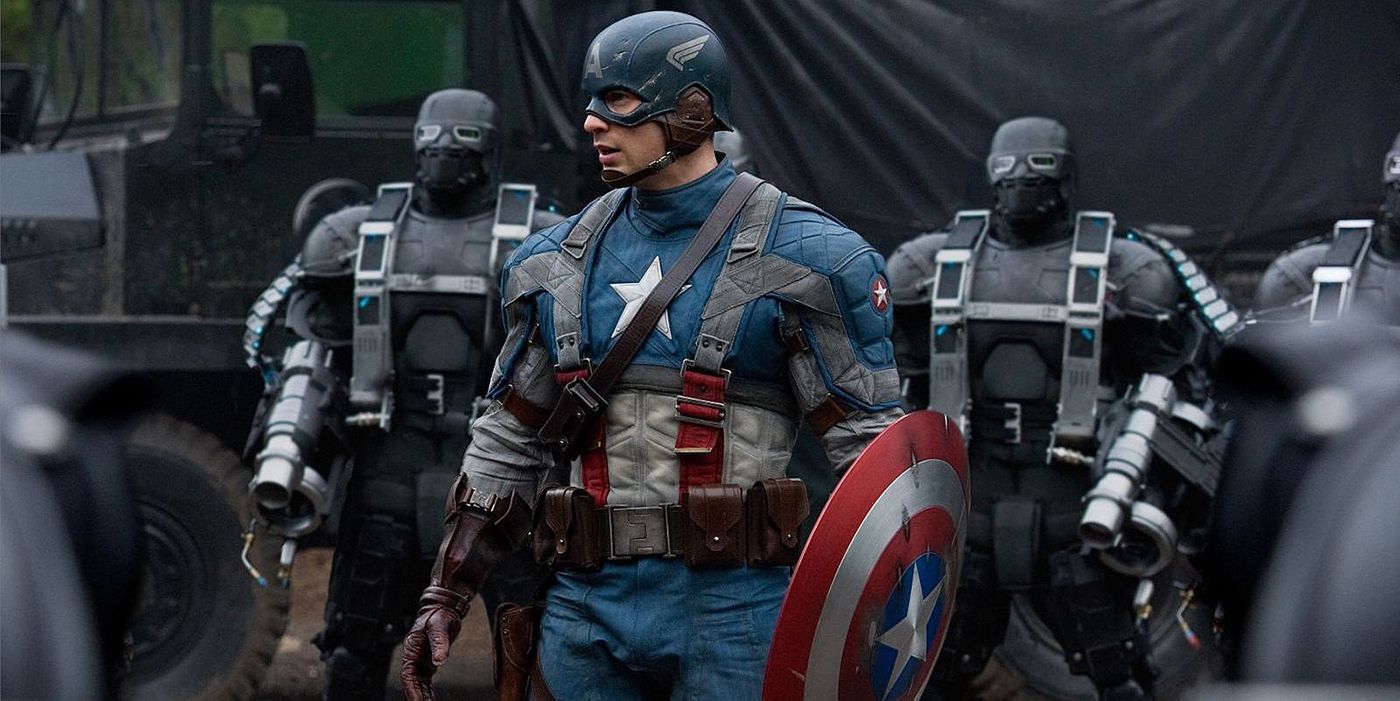 Chris Evans shares a behind-the-scenes video from the first Captain America, showing a high school friend unimpressed by his superhero feats. The 2011 movie was the fourth official entry in the MCU, following Iron Man, Iron Man 2, and Thor. It established Evans as the weedy Steve Rogers, who turns into the square-jawed hero Captain America, following his exploits during World War II. Evans, of course, went on to appear as Captain America in two more direct sequels, as well as all four Avengers movies, before retiring from the role following Avengers: Endgame.
He could still play the character, though, if rumors that Evans was in talks to return as Captain America in the MCU turn out to be true. The actor himself seemed to deny those rumors in a tweet posted shortly after, but that could also be a way to distract attention from any plans to bring him back. Still, Evans will always be most closely associated with the character, no matter what else he goes on to achieve in his career. But it seems at least one high school friend isn't impressed by his Captain America role, at least according to a new video.
Evans posted a never-before-seen behind-the-scenes video from the production of Captain America: The First Avenger to his social media accounts today, and it shows off his high school friends Zach and Jon. The pair were on set as Evans's "assistants," and the video, shot by Zach, shows Jon being less than impressed with several stunts Evans performs, as well as joking that he hopes Evans falls while performing a wire stunt. The hilarious video pokes fun at Evans's tough-guy image and shows that his friends have helped keep him down-to-earth despite his immense fame. You can see the video below:
When I filmed the first Captain America in 2010, two of my high school buddies, Zach and Jon, were my "assistants".

Zach got a lot of great footage.

Jon was unimpressed. pic.twitter.com/ltONBcxJKd

— Chris Evans (@ChrisEvans) March 3, 2021
Ironically, the video shows off some of Evans's more impressive stunts, performed by the actor instead of a stunt man, and gives a look at the remarkable physique he built in preparation for the role. Evans wouldn't have performed all of the stunts seen in his movies as Captain America. Still, he was there for some of the less dangerous work, and it's an impressive look at what goes into creating a big-budget blockbuster superhero movie.
Besides attracting attention for showing off never-before-seen footage, the timing of Evans' footage is intriguing. He's not known for posting much about his former role, and this video comes just a few days before Wandavision's finale airs and two weeks before The Falcon and the Winter Soldier releases on Disney+. Could the timing be more than a coincidence? It's most likely not related, but even so, it's an entertaining look at the production of Captain America: The First Avenger through a humorous lens.
Source: Chris Evans/Twitter