Chaos Walking Review Roundup: An Interesting Premise Executed Poorly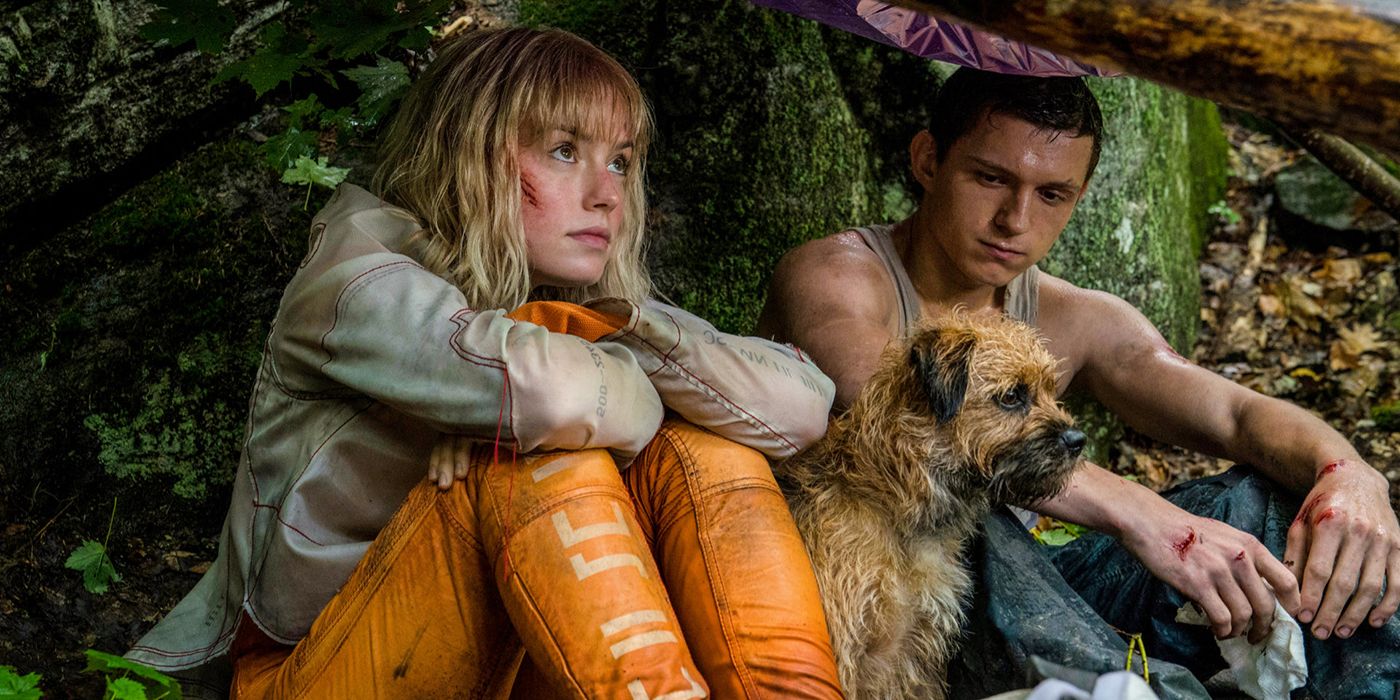 Early reviews for Chaos Walking are crediting the film for its interesting concept, but criticizing its poor execution and conventional, underdeveloped characters. From Edge of Tomorrow director, Doug Liman, Chaos Walking is an adaptation of the first novel, The Knife of Never Letting Go, in a young adult series by Patrick Ness set in a dystopian world where all living creatures can see and hear each other's thoughts, a concept known as "Noise." The Tom Holland and Daisy Ridley-led sci-fi feature is set to release on March 5, 2021 in theaters and IMAX.
When shooting wrapped for Chaos Walking in 2017, the movie was anticipated as a franchise starter with its two stars fresh off their breakout roles as Spider-Man in Captain America: Civil War and Rey in Star Wars: The Force Awakens. However, after reshoots and multiple delays, anticipation for Chaos Walking seems to have waned since then. The movie follows Holland's Todd Hewitt, a boy who was raised to believe a pathogen has killed all women, who meets a mysterious young woman named Viola Eade (Ridley). The film also features Mads Mikkelsen as the villain, Mayor Prentiss, Nick Jonas as his son, Davy, David Oyelowo as the town's "violent priest," and Cynthia Erivo as Todd and Viola's ally, Hildy.
While many are recognizing Chaos Walking's interesting premise, critics are arguing it was executed poorly. There is also some praise for the film's performers to go around, especially for its leads Holland and Ridley, but critics claim the film underutilizes these actors by failing to flesh out their respective characters. Check out some of the critics' reactions to Chaos Walking with a link to each full review below:
Kevin Crust, LA Times
The cacophony of voices has a detrimental effect on the rushed storytelling, particularly in the way it undermines character and diminishes subtext.
David Rooney, Hollywood Reporter
Sound and fury signifying nothing interesting.
Chris Stuckmann, ChrisStuckmann.com
The concept of this movie is interesting — it's just that they threw a bunch of boring people into the concept.
Alonso Duralde, TheWrap
There's no shortage of imaginative sci-fi details or of talented actors on-hand, but the film boils down to characters we barely get to know chasing each other and yelling.
Peter Debruge, Variety
Doug Liman delivers action with a high-concept hook – we can hear everything the characters are thinking – that quickly wears out its welcome.
Richard Roeper, Chicago Sun-Times
Sunk by the nearly unwatchable and unlistenable execution of the main premise.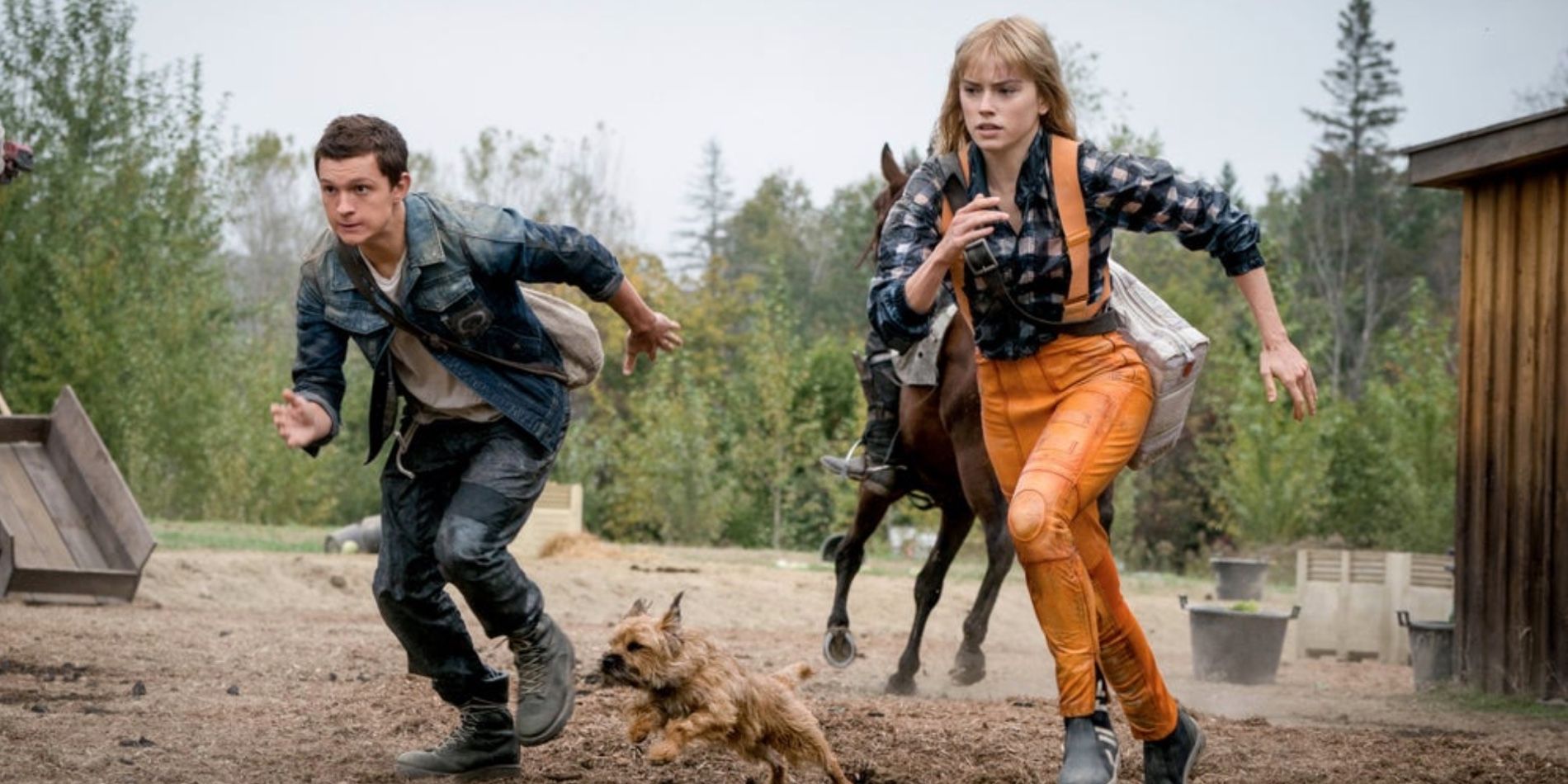 Though Chaos Walking's high concept sci-fi premise is receiving praise, many think being able to hear every character's thoughts becomes aggravating after a while, with numerous critics calling the movie "noisy." Some of the harshest criticism for Chaos Walking comes from Richard Roeper, who compares the experience of watching the film to being "on a Zoom chat and everyone is talking at once and you can't really understand what anyone is saying and you just want to hit the mute button on the entire group."
Ever since the massive success of Harry Potter, Hollywood studios have been aware of the young adult genre's potential to be adapted into blockbuster franchises. Chaos Walking is clearly trying to capitalize on the YA craze like other dystopian series Divergent and The Hunger Games have, although Chaos Walking is drawing early comparisons to the failures of the former rather than the success of the latter. After Chaos Walking releases in theaters on March 5th, Lionsgate will certainly be gauging audience reactions and enthusiasm before deciding whether or not to continue the franchise based on Ness' book trilogy.
Source: Various (see links above)