Casting Wednesday Addams For Tim Burton's Netflix Show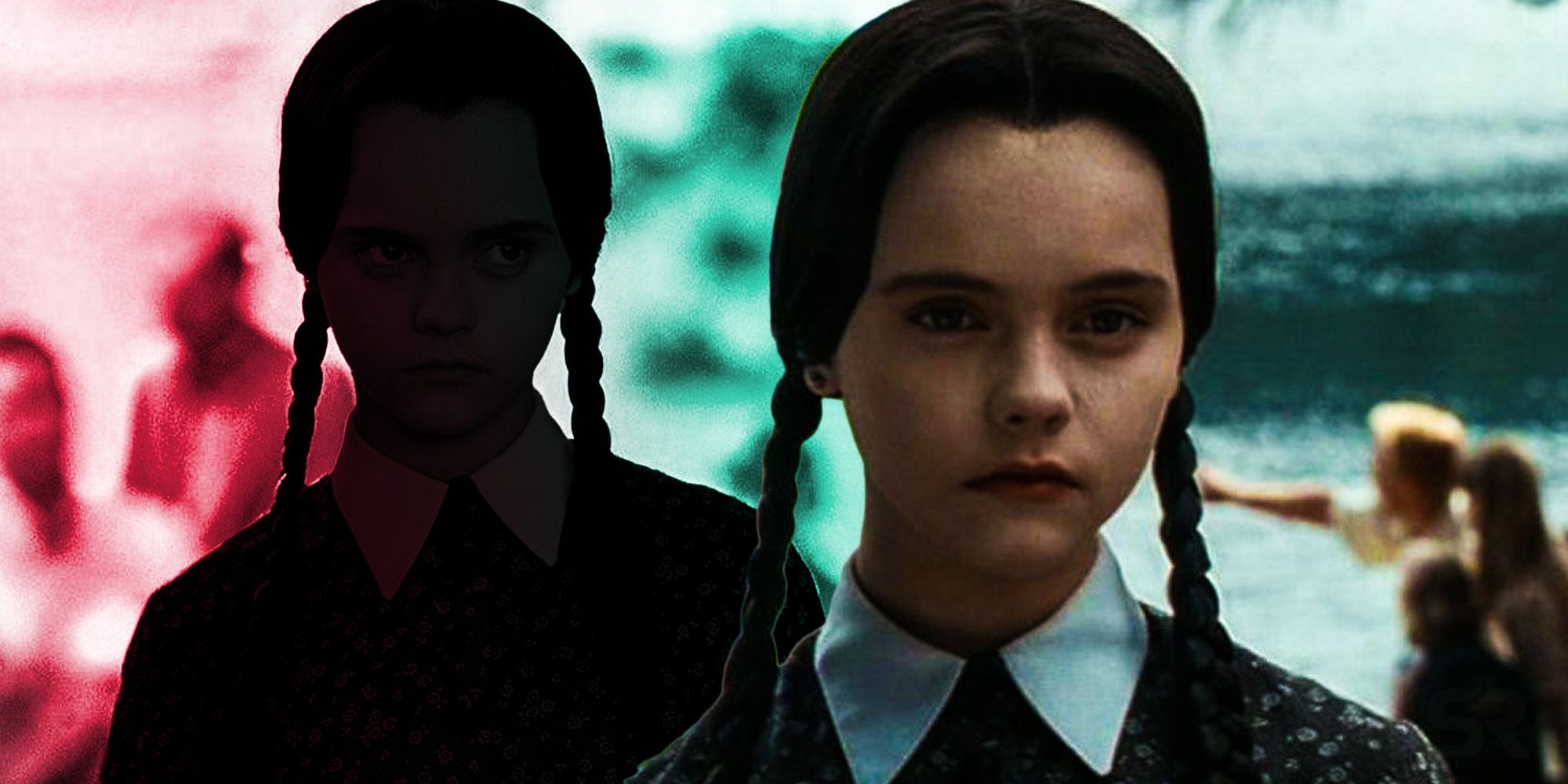 Tim Burton's new Addams Family reboot Wednesday is a big opportunity for a small star. Based on the infamous daughter of the Addams Family, the Netflix reboot TV show is poised for success, with renowned gothic fantasy director Burton taking the helm and veterans of The Addams Family film onboard as executive producers. The only question is, who has the acting chops to step into Wednesday's melancholic, black shoes?
Wednesday Addams, a young girl obsessed with death, is an iconic character from the original Addams Family cartoons and later television and film adaptations. Her hobbies include raising pet spiders, running deadly experiments, and torturing her younger brother, Pugsley. For many, Christina Ricci is the familiar face of Wednesday, having portrayed the girl in 1990s movies The Addams Family and Addams Family Values. But the macabre adolescent has also been played by other young actresses, including Chloë Grace Moretz, who voiced her in the 2019 animated version of The Addams Family. 
Burton's live-action series will focus on Wednesday as she attends school at Nevermore Academy, according to Netflix. The coming-of-age story will follow the girl as she investigates spooky and supernatural occurrences. Although fans are sure to be on the lookout for Wednesday's dry wit and cynical take on life, the series is also likely to add a new spin to the character. Here are five young actresses who could each meet the challenge of playing the notorious Wednesday Addams.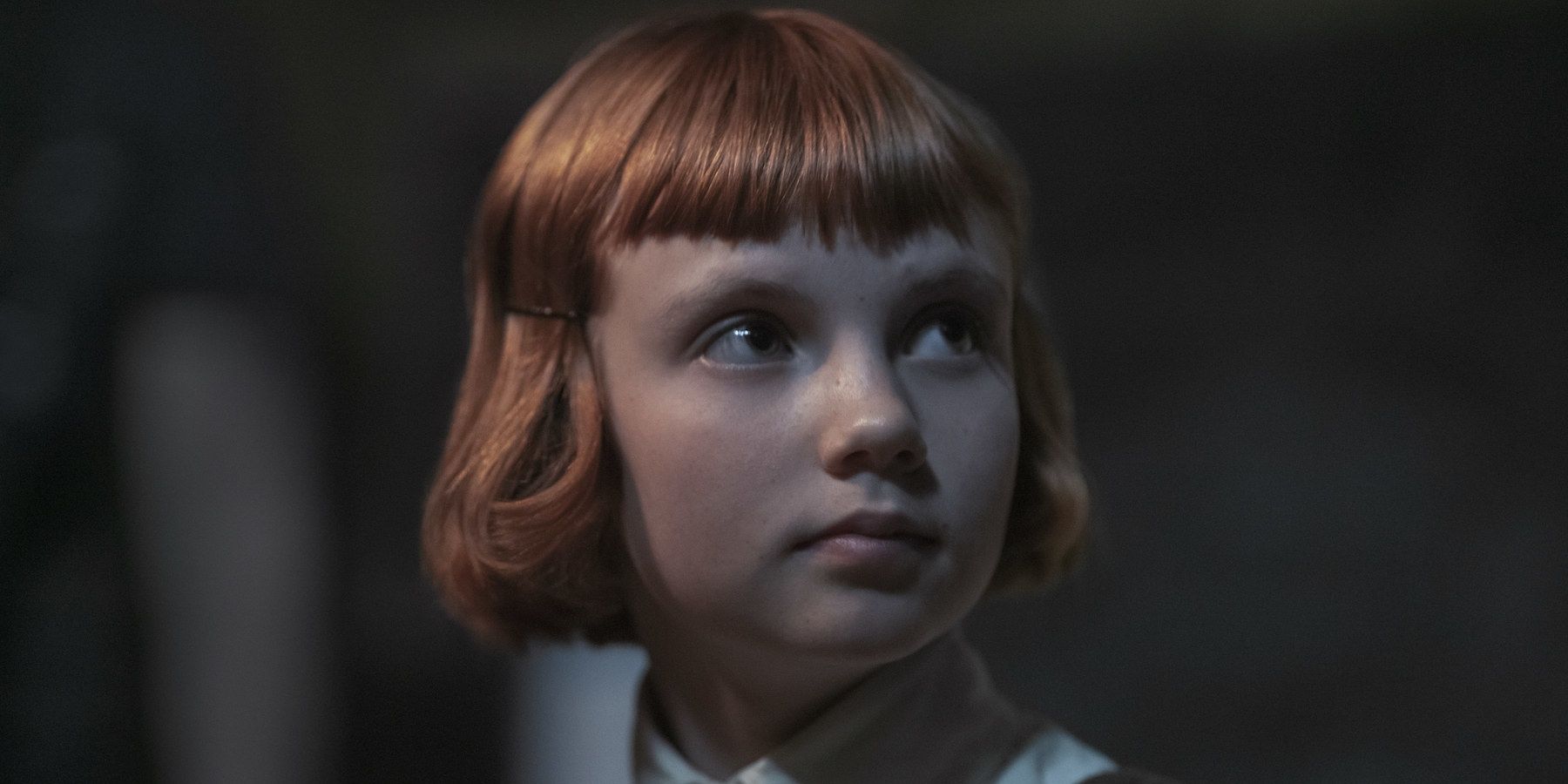 Isla Johnston, 14, got an instant boost to her career when she portrayed young Beth Harmon in Netflix's The Queen's Gambit. Solemn and mostly silent, she captivated audiences with her mere presence. Johnston seldom speaks as the 9-year-old Beth, but she's still able to show deep emotions as the character struggles with her mother's death and finds refuge in a game of logic. As she sits in front of a chessboard or stares up at the ceiling of her room, there's a sense that her mind is constantly ticking away.
The Queen's Gambit showed Johnston's ability to hold the scene while quiet, a rare quality that could come in handy when playing Wednesday Addams. Johnston's skill in playing an odd, outcast character can easily transfer to playing the strange, ostracized Addams daughter. The duality Johnston shows as a young Beth Harmon is also typical of Wednesday. The girl is often outwardly stoic while delighting in danger or death.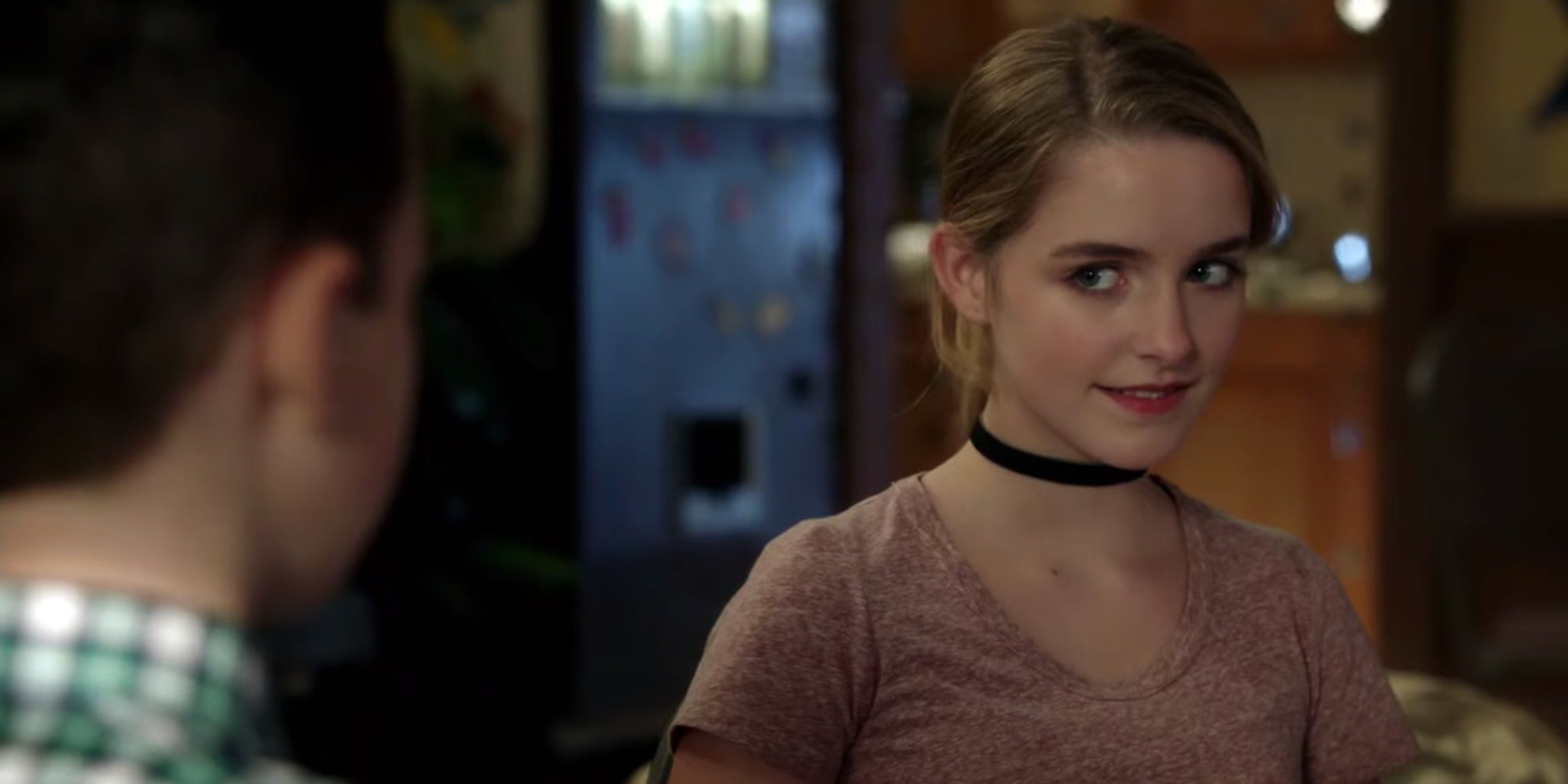 Mckenna Grace first stole the spotlight by playing younger versions of blockbusting characters. In the 2017 biopic I, Tonya, Grace portrayed the young Tonya Harding as a talented yet vulnerable child with wisdom beyond her years. Grace stood out as the competitive young figure skater, showing grit and innocence opposite her abusive mother (Allison Janney). Grace later broke into the Marvel Cinematic Universe as a young version of Carol Danvers in Captain Marvel. More recently, the 14-year-old portrayed rebellious pre-teen Paige in Young Sheldon and young Theo in Netflix's acclaimed series The Haunting of Hill House, a solid for the Gothic sensibilities of Wednesday Addams.
With her wide range, Grace could bring both an incredible maturity and adolescent charm to Wednesday Addams. In some ways, Wednesday is the classic rebellious teen, acting out to show her independence. Grace could show the more uncertain side of Wednesday as she grows up and tries to find her place in Nevermore Academy. At the same time, Grace displays a worldly insight characteristic of the Addams Family's pre-teen. Grace is suited to showing Wednesday's blunt perception of life and her intolerance of social niceties and norms.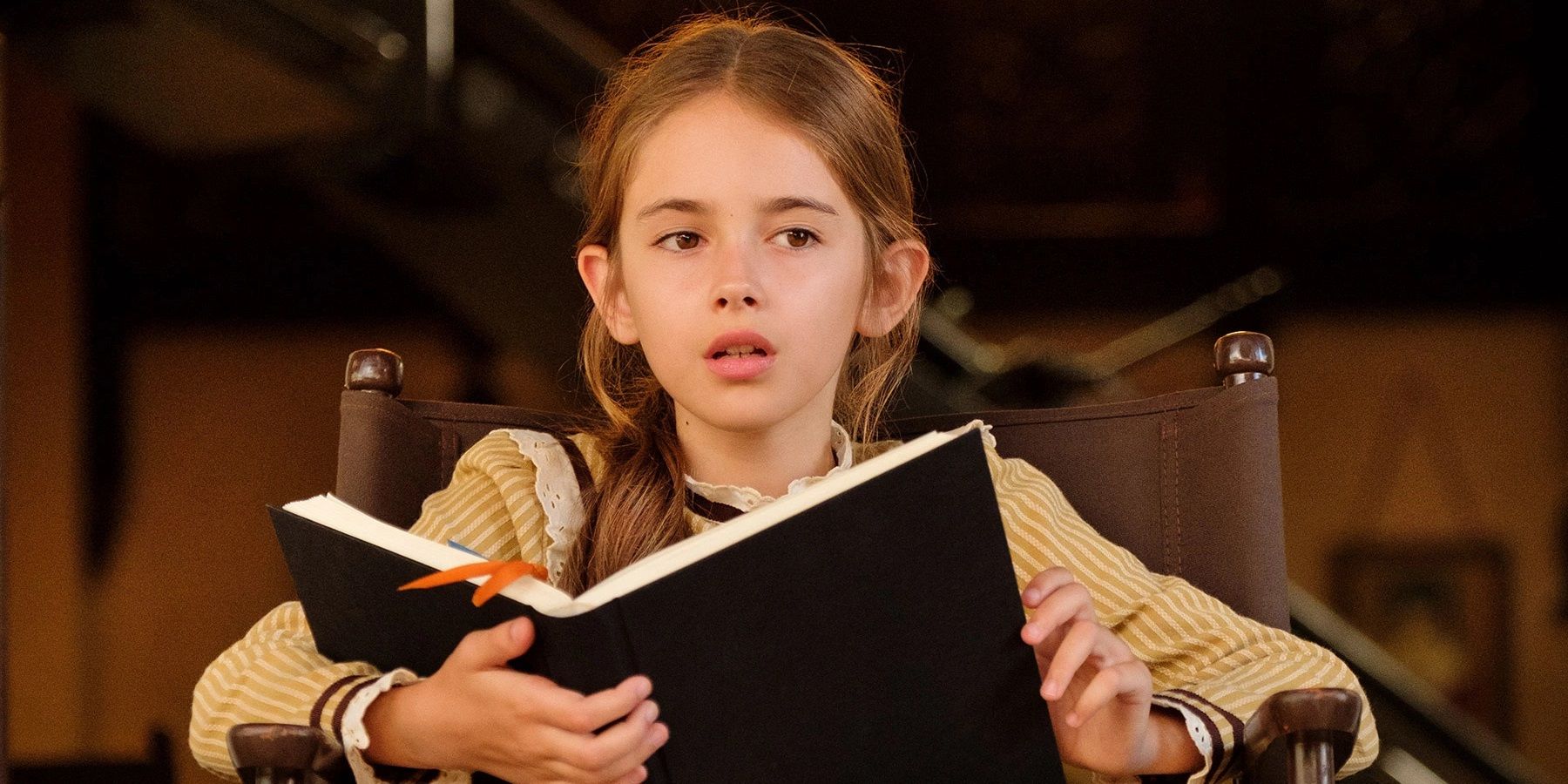 Julia Butters is, in a word, precocious. As Trudi Fraser in Once Upon A Time In…Hollywood, Butters played a wickedly intelligent child actor, easily outshining fellow cast members. Her straightforward and adult-like behavior is perfect for Wednesday Addams, who is smarter than she appears. Butters proved she could hold the act in American Housewife, where she plays the similarly gifted and quirky Anna Kat, who goes toe to toe with her parents on a regular basis. The 11-year-0ld's deadpan demeanor also makes her the perfect choice for highlighting Wednesday's comedic qualities, somewhat overlooked in the 2019 animated version of The Addams Family.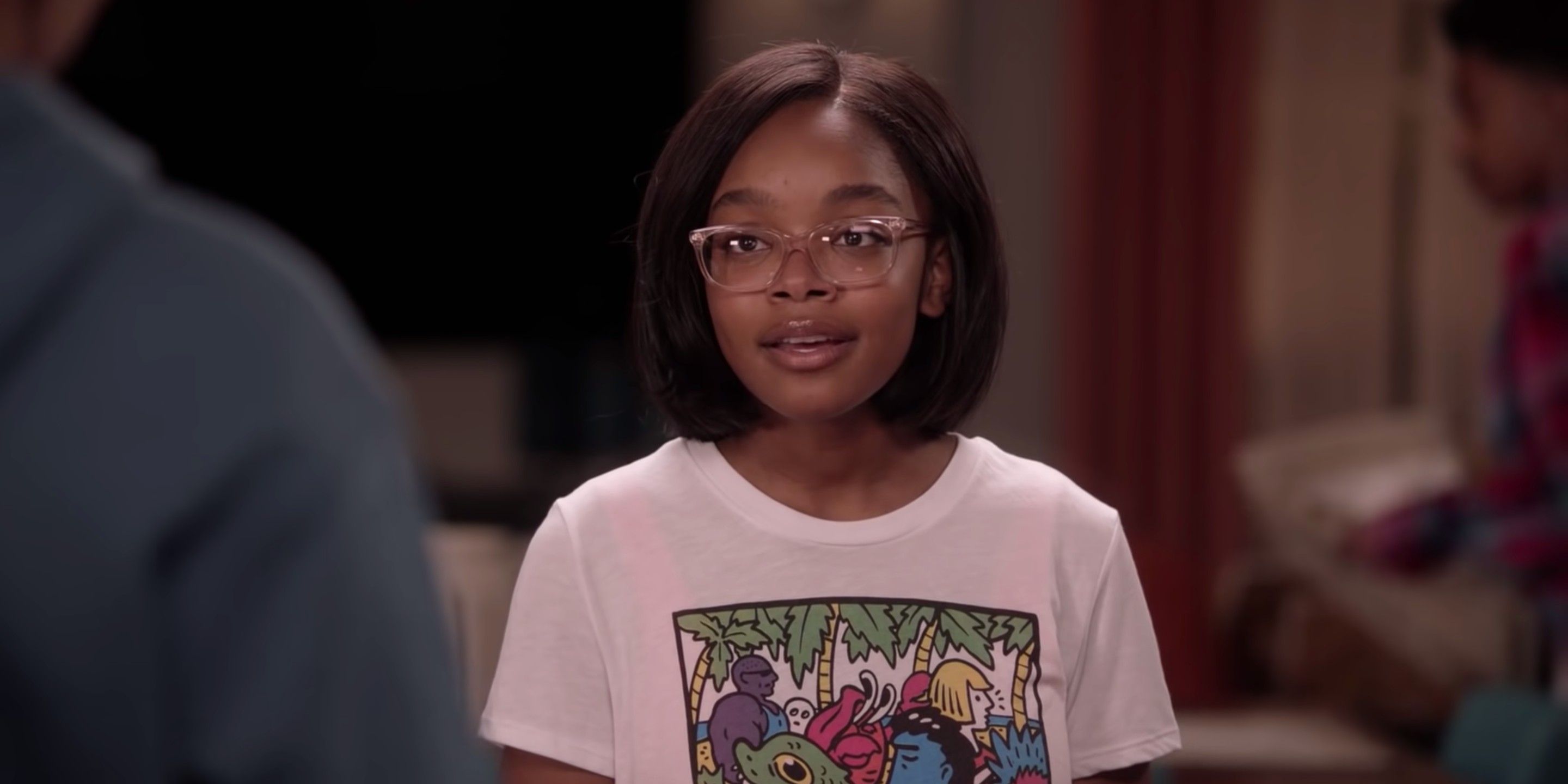 Marsai Martin, 16, skyrocketed to fame when strolled onto the screen in the hit ABC sitcom Black-ish. In the six years since Martin started the show, she's gained critical acclaim and become a fan-favorite for her role as Diane, an insightful, even-keeled teenager struggling with issues of race and gender. Martin's Diane is unafraid to confront difficult social issues and challenge her parents on their "I know better" attitude.
Beyond that, Marsai Martin is a powerhouse in her real life, too, becoming the youngest executive producer ever in 2019 for her work on Little. Her unique perception of life and ability to cleverly combat emotional arguments make her well-suited to play Wednesday Addams, who is constantly questioning authority.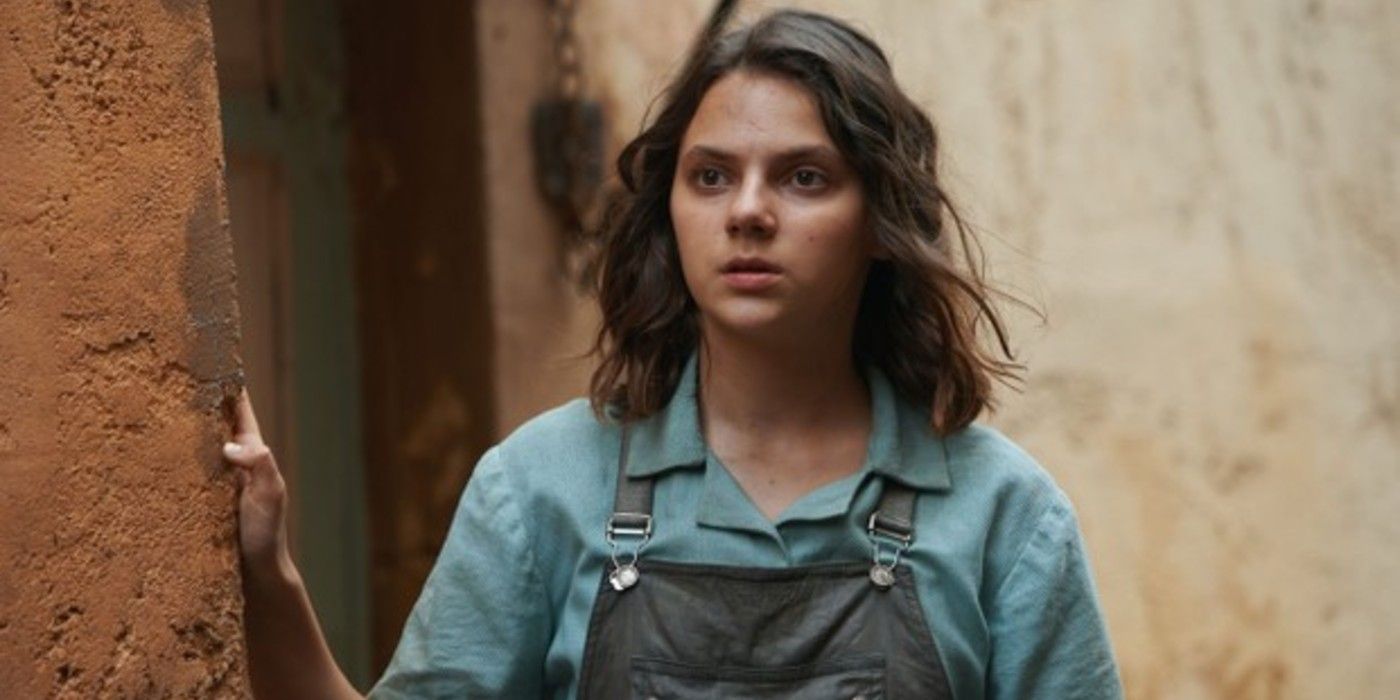 Dafne Keen, 16, gained international recognition for her devastatingly good breakout role of Laura in 2017's Logan, equal parts fierce and vulnerable. She later became better-known to TV audiences for her role as Lyra in HBO series His Dark Materials. In both roles, Keen has a generally quiet demeanor but also shows an inspiring determination and courage, both roles showing her ability to command the screen even at a young age. Keen's ability to flip from serious to sensitive makes her a good fit for Wednesday. And after being the star of both a Fox Marvel movie and an HBO fantasy drama, she could easily handle the titular role in Wednesday.