Captain Marvel 2 Casts Zawe Ashton As New MCU Villain
Marvel Studios' Captain Marvel 2 casts Zawe Ashton as an unknown character who's expected to be the villain. Brie Larson's Carol Danvers made her MCU debut in 2019's Captain Marvel, after being teased in the post-credits scene of Avengers: Infinity War. And though her origin film was set in the 90s, she joined the modern day MCU in Avengers: Endgame. After proving herself to be one of the strongest Avengers in the MCU, and sporting a new haircut, in Endgame, Captain Marvel is set to be a key part of the billion-dollar superhero franchise going forward, with her own solo sequel confirmed at SDCC in 2019.
Joining Larson in Captain Marvel 2 are Teyonah Parris as the older Monica Rambeau, a character who was introduced as a child in the first film, and who's currently appearing in Marvel Studios' first Disney+ show WandaVision. Additionally, Iman Vellani will be in the Captain Marvel sequel, playing Kamala Khan aka Ms. Marvel after leading her own Disney+ series. Now, Captain Marvel 2 is rounding out its core cast by adding a villain.
Deadline is reporting that Captain Marvel 2 has cast Zawe Ashton as the main villain of the MCU sequel. Though specifics of her character are unknown, Deadline speculates she may not be the only villain in the film. Ashton most recently appeared opposite MCU alum Jake Gyllenhaal in the Netflix movie Velvet Buzzsaw.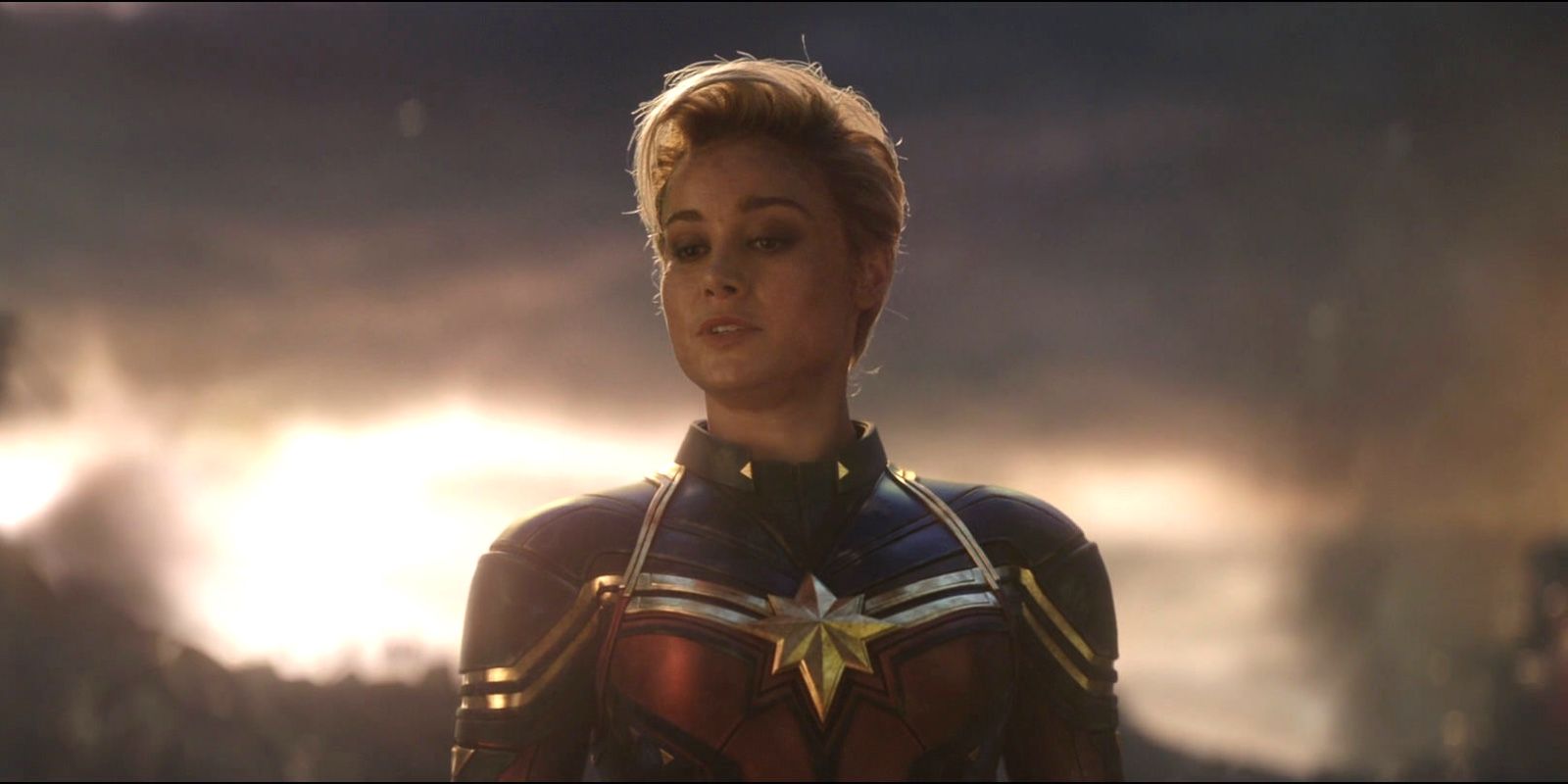 It's difficult to speculate who Ashton could be playing in Captain Marvel 2, as there are any number of Marvel villains who could appear in the MCU sequel. But Deadline's speculation that there could be multiple villains falls in line with the first Captain Marvel movie, which featured not only Jude Law as friend-turned-foe Yon-Rogg, but Annette Bening as the Kree's Supreme Intelligence. It's possible Ashton will be the more obvious villain, while another is revealed later on in Captain Marvel 2. With Captain Marvel joined by Ms. Marvel and Monica Rambeau – who may or may not be her superhero alter-ego Spectrum by then – there's certainly enough superhero power to battle more than one villain in the movie. Still, it remains to be seen who exactly Ashton is playing, though more may be revealed once filming on the sequel starts.
With this addition of Ashton, who joins her fellow co-stars for the film directed by Nia DaCosta (Candyman) from a script by Megan McDonnell (WandaVision), Captain Marvel 2 is proving to be a truly female-fronted affair. Marvel fans have been calling for more representation in the MCU for quite a few years and it seems Marvel head Kevin Feige is delivering on the promises he made for more diversity in front of and behind cameras. All told, the sequel is proving to be one of many exciting projects ahead for the MCU, and more is sure to be revealed about Captain Marvel 2 once filming starts in the coming months. Until it's confirmed, Ashton's villain in Captain Marvel 2 is left to speculation.
Source: Deadline