Canine Intervention: Everything To Know About Lady Macbeth's Owner Brendan Wallace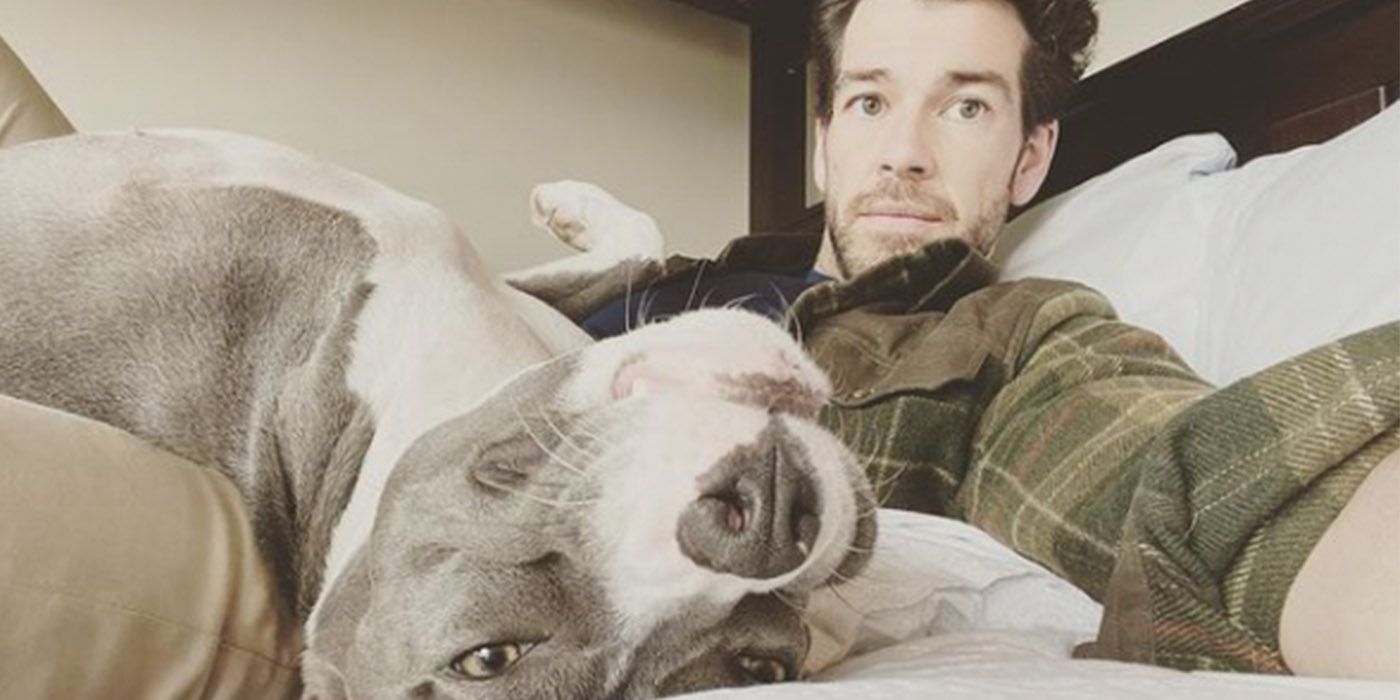 Brendan Wallace and his pooch, Lady Macbeth, are featured in episode one of Canine Intervention. The series, which is Netflix's latest foray into the reality docuseries genre, premiered last week. Celebrity dog trainer Jas Leverette is the star of the series. In episode 1, he does his best to re-train Brendan's aggressive Pitbull mix, Lady Macbeth.
Lady Macbeth is the three-legged star of the new series. Her owner, Brendan Wallace, adopted her only three months before the time of filming. Before Brendan found Lady, she was having a rough life. Living on the streets, Lady was shot and subsequently needed to get one of her front legs amputated. When searching for a rescue dog online, Brendan saw a photo of Lady and says, "It was love at first sight…She's my dog soulmate, and she knows it." The two quickly formed an inextricable bond. But unfortunately, Lady wasn't always as friendly with strangers. With Jas's help, however, her aggression towards new people is no more.
Aside from being Lady Macbeth's adoring dog dad, Brendan is a successful businessman and founder of Fifth Wall VC, a venture capital firm "focused on technologies for the global real estate industry," according to their Instagram. The firm is the largest of its kind, and even has its own podcast, Building to Zero, which explores topics related to climate change and the policies surrounding it.
A graduate of Princeton and Stanford, Brendan is clearly an intelligent man. Given his success, it's no surprise  that he has garnered over 10.2k followers on Instagram. Brendan and Lady Macbeth are based in Los Angeles and love spending time outdoors and on the beach. He loves posting content with Lady and even made an Instagram account just for his sweet pup, chock full of adorable content. Check out the genuine love between dog and owner:
On his Instagram following the premiere of the show, Brendan expressed his hope that, by appearing on Canine Intervention, more people will be inspired to "adopt dogs like Lady Macbeth and give them a second chance." It's now been 18 months since Brendan and Lady first became a family, and the two look happier than ever. The work Jas did has clearly stuck, and now Brendan can enjoy life with his favorite girl without the fear she'll go on the attack. 
Source: Fifth Wall VC, Brendan Wallace, Lady Macbeth