Canine Intervention: Brendan Wallace's Dog Lady Macbeth's Breed, Personality, & Tricks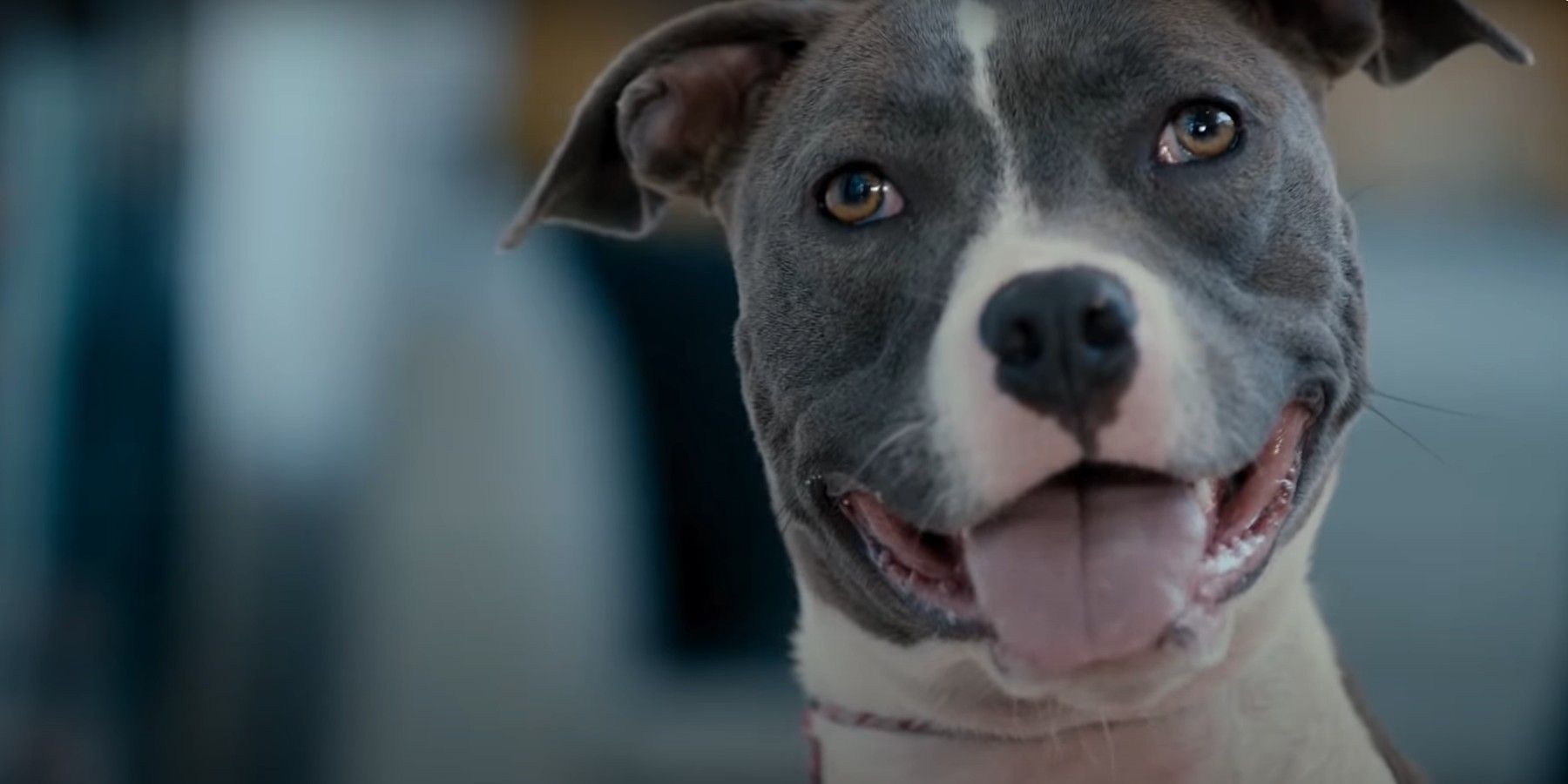 Netflix's newest docuseries Canine Intervention stars Jas Leverette, who is a dog trainer and animal communicator extraordinaire. During the show's premiere episode, Leverette helps Brendan Wallace and his über-aggressive (and three-legged) rescue pit bull, Lady Macbeth. Looking to adopt, Brendan was surfing sites and saw Lady Macbeth's glamour shot. Wallace couldn't say no to this canine with a heart-wrenching backstory, so he took her home, and she slept in his bed on night one. 
After she was involved in a shooting, Lady Macbeth's front left leg had to be amputated. At the time, she was living on the streets with a homeless man. Sadly, Lady and the homeless man were shot. Later, police brought Lady into the trial, as evidence. 
The first time Brendan saw Lady Macbeth's aggressive side was when he had a friend over to his house. He saw the distress in her eyes, but it was too late. Lady Macbeth attacked Brendan's friend violently. After three short months of living with Brendan, Lady attacked two more friends and attempted to attack at least ten more. Desperate (and terrified that he might have to euthanize Lady if she attacked one more person), Brendan sought help.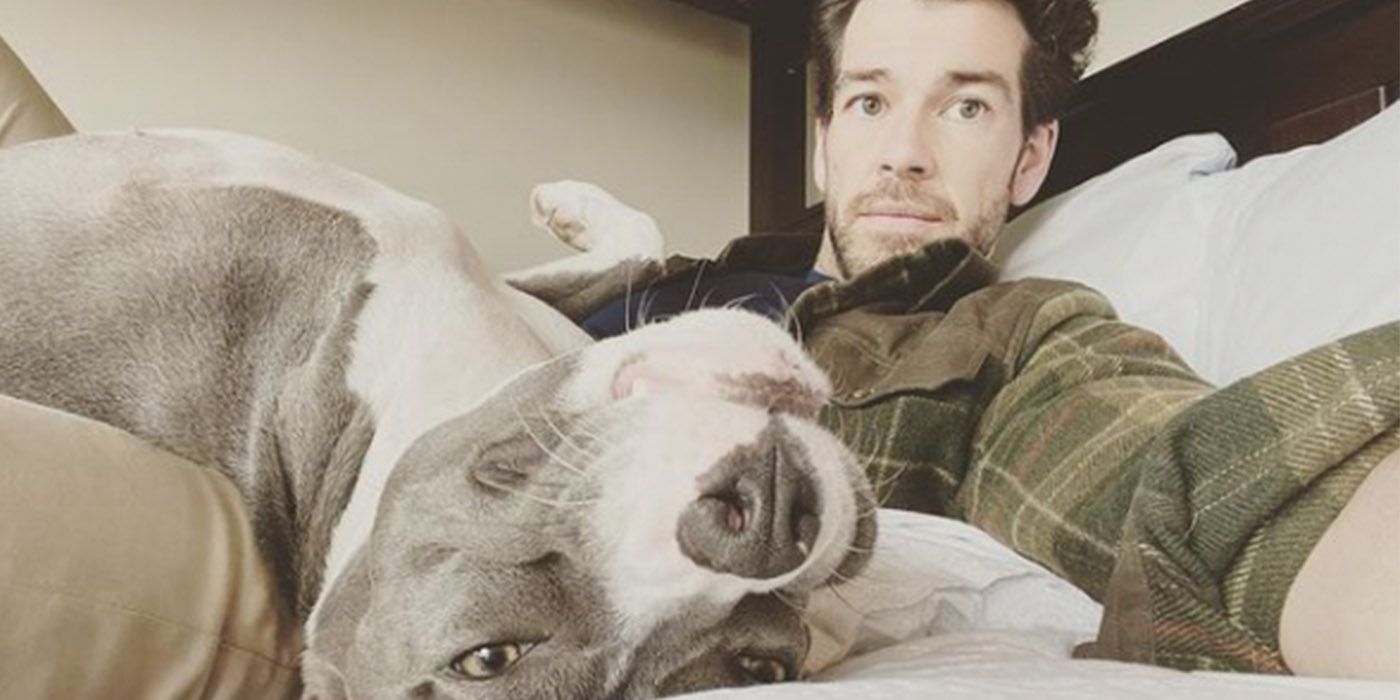 Compassionate dog expert Jas Leverette then met Lady and noticed that she wasn't actually interested in being aggressive. He felt that she'd simply gotten used to acting a certain way as she had lived on the streets. Back then, she had no other way of keeping people away from her. Brendan used his dog training skills, confidence, and leadership to help Lady settle down and become the sweet, gentle pup she was always meant to be. 
Jas took Lady up to his Cali K9 facility in San Jose for three weeks. She was trainable and had all the potential to be a great dog, but she needed help. She needed to understand that there was a pack leader now (Jas Leverette) and that people who were moving close to her were loving, rather than aggressive. She was a house dog now and didn't need to maintain the hypervigilance she'd relied on to survive in the streets.
Before going to Cali K9, Lady Macbeth could sit and fetch, but that was about it. After three weeks of Leverette's expert training and guidance, Lady was an obedient bundle of joy. She could sit and stay in both positions, she could heel, she could focus, and most importantly, she could meet new people without showing aggression. 
When she returned home to Brendan, it was a magical day. The two reunited and it amazing, since Brendan got to see all of Lady's progress and couldn't believe how much self-control she now had. Brendan worked with Jas to make sure he could properly lead Lady. With the new tools, Brendan felt confident about bringing friends to the house again.
Canine Intervention is now streaming on Netflix