Calls Trailer Reveals Show Told Through Phone Calls From Don't Breathe Director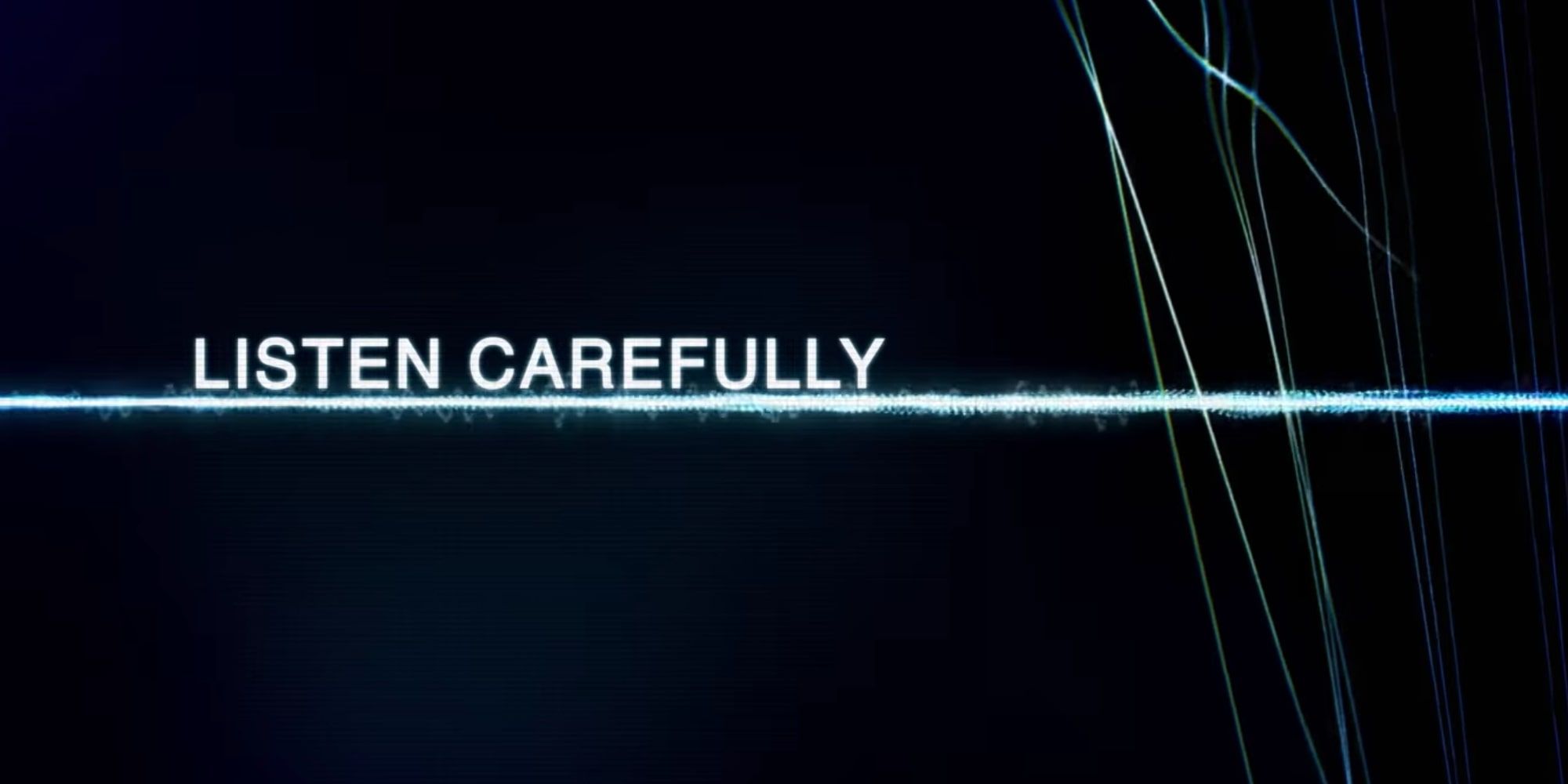 The trailer for Calls, the upcoming Apple TV+ series directed by Fede Álvarez of Don't Breathe, reveals that the show will be told through phone calls. Based on the French series of the same name, Calls will consist of nine 12-minute episodes, made up entirely of auditory scenes with very limited visuals. By using only audio clips to unfold the dark mystery, it is up to the audience's imagination to interpret the events of the thrilling tale.
The trailer for the series is made up of short audio clips from what seems like unrelated phone calls between everyday folks. However, it quickly becomes obvious that not everything happening behind the speakerphone is as it seems. Check out the full trailer down below:
Despite the series' lack of visual scenes, the voices behind the audio clips come from some of Hollywood's most recognizable stars. Among the ranks are Lily Collins (Emily in Paris), Aubrey Plaza (Parks and Recreation), Pedro Pascal, Rosario Dawson (The Mandalorian), and more. With such a talented cast behind the auditory mystery, Álvarez will be giving audiences a truly original horror experience that may just join the ranks of classic Apple TV+ Originals.
The full synopsis for Calls reads:
Based on the buzzy French series of the same name, Calls is a groundbreaking immersive television experience that masterfully uses only audio and minimal abstract visuals to tell bone-chilling snackable stories. Launching in a binge model worldwide, all nine 12-minute episodes are told through a series of phone calls that use sharp writing, compelling voice talent and graphics to aid in transcribing the darkly dramatic conversations onto the screen. These relatable scenarios transport the audience into familiar situations that quickly become surreal with thrilling and frightening moments. Featuring Lily Collins, Rosario Dawson, Mark Duplass & more, Calls proves that the real terror lies in one's interpretation of what they cannot see on the screen and the unsettling places one's imagination can take them.
Calls will premiere on March 19th, 2021 only on Apple TV+.
Source: Apple TV+