Call Of Duty Leaker Claims 2021 Game Reveal Will Be Tied To Warzone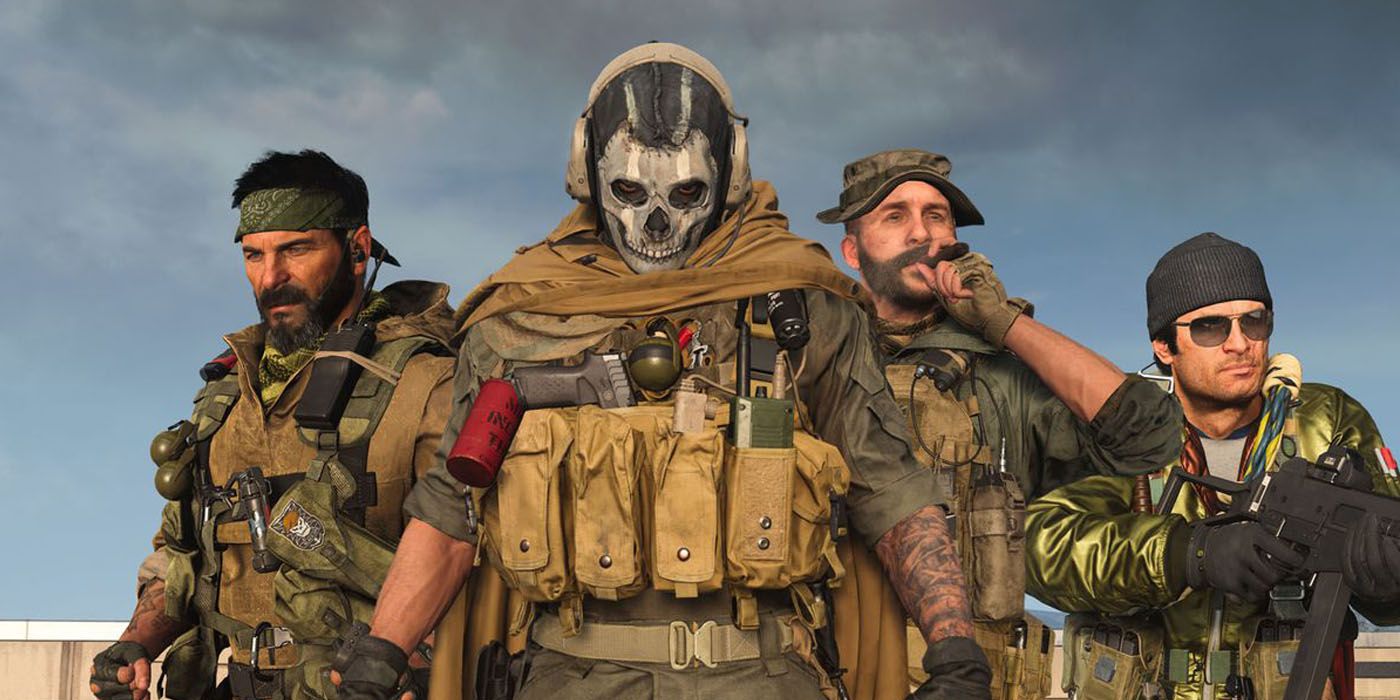 Call of Duty: Warzone is as big, if not bigger, than the actual annualized series it has spun-off from. Thanks to its free-to-play element, it can attract a lot of people and also has the ability to bring in the people who don't traditionally like the franchise's linear multiplayer matches. Now, it's being utilized as a bit of a marketing tool.
There are a lot of eyes on Warzone at all times. It helped generate a whopping $3 billion for Activision last year alone and has played a pivotal role for the company since its release at the start of the pandemic. The mode was even used to help drop the official reveal trailer for Call of Duty: Black Ops Cold War with a massive in-game event, helping not only build hype but boost player engagement tremendously. Of course, the trailer debuted online right around the same time, but it was much more fun to participate in a scavenger hunt and have a big nuclear climax.
A similar large-scale reveal event within Warzone may also happen with the reveal of Call of Duty 2021, if imgs are to be believed. According to reputable leaker Tom Henderson (via Game Rant), who recently got suspended from Twitter for some Battlefield leaks, this year's Call of Duty will be revealed "mid year" with the help of Warzone. The leaker noted that the reveal will reportedly happen around the same time as last year's, which means fans can expect something around August of this year. "Call of Duty 2021 will be revealed "mid year" and is also going to be revealed via Warzone," said the leaker on Twitter.
Call of Duty 2021 will be revealed "mid year" and is also going to be revealed via Warzone.

We're a while away from a reveal yet, best guess is probably August to coincide with the Black Ops Cold War reveal.

— Tom Henderson (@_Tom_Henderson_) February 25, 2021
There is no shortage of rumors about what the new game will actually be. No one knows the setting, the title, or even who is developing the new entry. Activision has confirmed that there will indeed be a new Call of Duty this year, to no one's surprise, but beyond that, it's a mystery. Rumors suggest that Sledgehammer is involved and it will be either WWII or a Korean War-based game, but it seems like fans will be guessing for a while.
It's unclear how involved the event will be, but it's likely it'll be big. There are a lot of rumors currently floating around that a nuke is going to hit the current Warzone map, so if that's any indicator, the scale is massive. It was relatively simple in terms of making a Cold War-esque event in the game last year, but if it goes all the way back to WWII or the Korean War, a new map or a huge overhaul for the event would likely be needed. Only time will tell what Activision actually does with the big Call of Duty reveal.
Source: Tom Henderson (via Game Rant)