BvS' Wonder Woman Theme is Inspired by Led Zeppelin, Junkie XL Confirms
Composer Junkie XL has revealed that Led Zeppelin's 'Immigrant Song' inspired the Wonder Woman theme that first debuted in Batman V Superman: Dawn of Justice. The Dutch composer, whose real name is Thomas Holkenborg, collaborated with Hans Zimmer to score DCEU blockbusters Man of Steel and Batman V Superman. Holkenborg has also scored Zack Snyder's Justice League, the highly anticipated "Snyder Cut" which is set to be released via HBO Max on March 18, 2021.
Gal Gadot first made her debut as the DCEU's Wonder Woman in Batman V Superman back in 2016 – the actress recently revealed that she almost quit acting before Snyder cast her in the role. Both 2017's Wonder Woman and its sequel Wonder Woman 1984 have been big successes for the DCEU, with a third film currently in development. And though there are many things that make Wonder Woman one of the most compelling and exciting heroes in the DCEU, it's undeniable that her iconic theme music, the track "Is She With You?", is one of the most memorable superhero themes ever composed.
Now, Holkenborg has revealed the inspiration behind the Wonder Woman theme that marked Diana's epic arrival into the DCEU. In an exclusive interview with The Film Junkie, Holkenborg discussed working with fellow composer Hans Zimmer to create Wonder Woman's signature sound, confirming they wanted to pay a "homage of respect" to Led Zeppelin's powerful 'Immigrant Song'. Check out the full quote below:
"What was really interesting with the Wonder Woman theme is a couple of things – Hans and I are so in love with the Led Zeppelin 'Immigrant Song'. So that's where the inspiration really comes from, and we've been looking for five years to basically have a homage of respect to Led Zeppelin and Jimmy Page, of playing that without necessarily, like, ripping or stealing it.

"And so, Hans had some original ideas to create like, something that was a little more on the feminine side, and I kept pushing him for something that was more swords and sandals…she's a woman with a great heart but when she kicks ass, boy, you better not be there…and I wanted to hear that."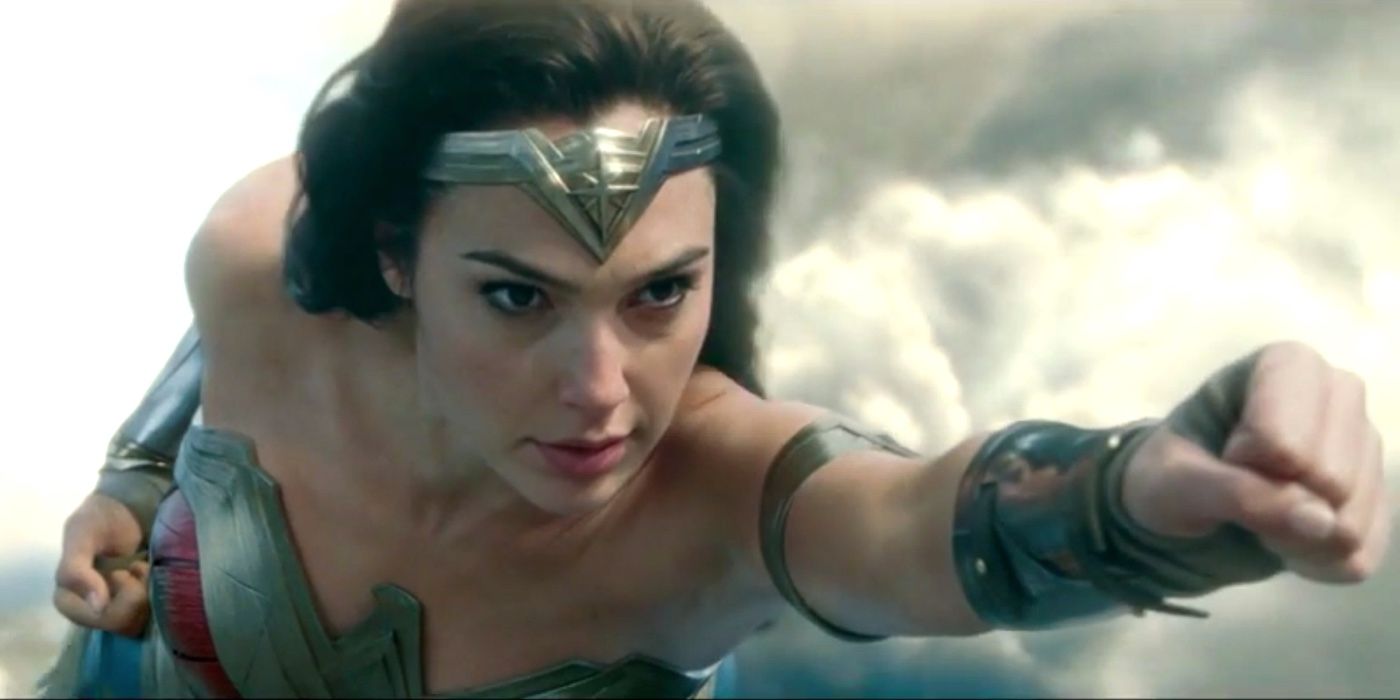 Wonder Woman fans will surely appreciate Holkenborg pushing for a theme that truly represents Diana's raw power as DC's most inspirational hero. It's easy to make the connection between her signature music and Led Zeppelin's iconic song – both are invigorating and exciting pieces of music that are guaranteed to pump up an audience, especially during an epic fight scene. Diana's theme from Batman v Superman would go on to be a big inspiration for the composer of 2017's Wonder Woman Rupert Gregson-Williams, who thought Holkenborg and Zimmer's choice of music effectively reflected Diana as a "confident-in-all-things warrior."
Of course, Wonder Woman isn't the only superhero with a connection to 'Immigrant Song'. The song itself famously features multiple times in Thor: Ragnarok, accompanying thrilling fight scenes led by the God of Thunder himself. Thor and Wonder Woman actually have quite a lot in common as a God and Demi-God respectively, so it makes sense that their movies clearly share inspiration. Whether fans prefer the use of the actual Led Zeppelin song or the epic theme inspired by it, it's clear that Holkenborg and Zimmer's hard work scoring Diana's debut in Batman v Superman: Dawn of Justice paid off.
Source: The Film Junkie