Butters Joins Q In South Park Vaccination Special Trailer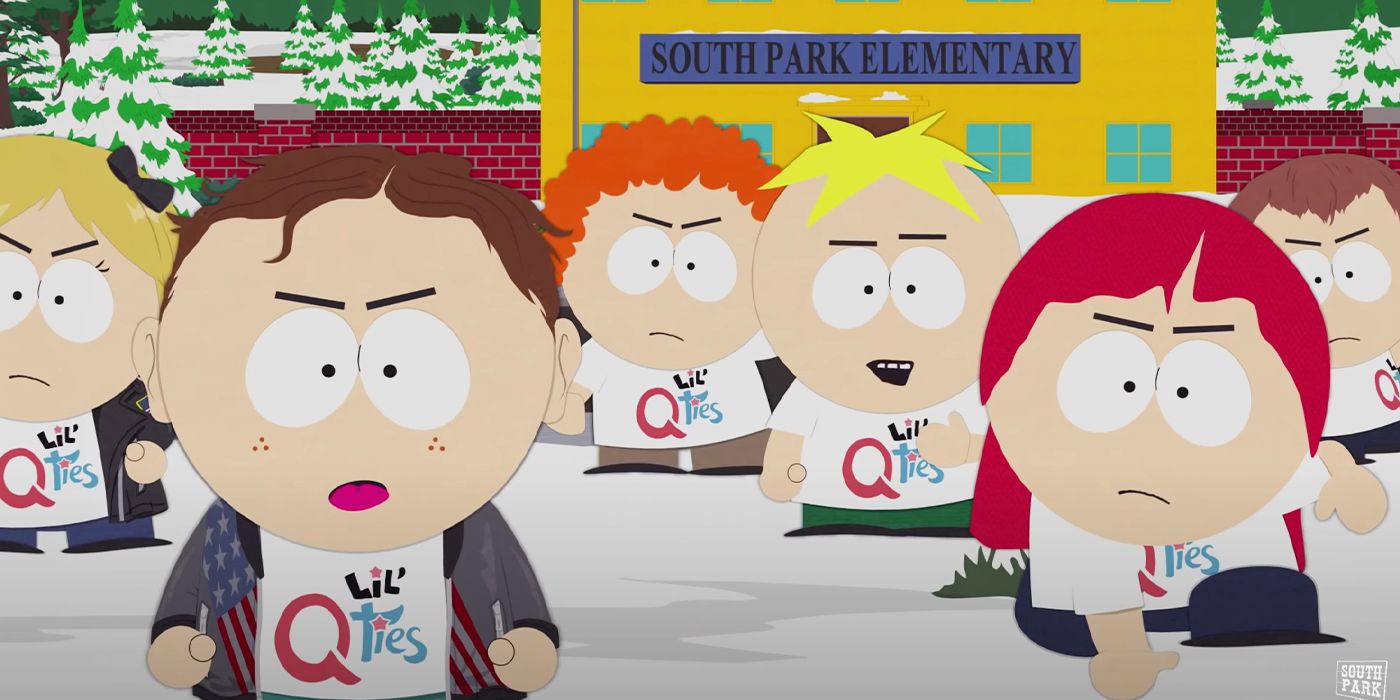 The South Park Vaccination Special has a new teaser that shows Butters as a devotee of QAnon. The long-running Comedy Central series has put out over 300 episodes since its debut in August 1997, but the COVID-19 pandemic has forced South Park to slow its notoriously rapid production schedule. Next week's special episode will be South Park's first since its pandemic special in September, the show's only episode of 2020.
The latest preview for the special from South ParQ Studios shows the growing tension around vaccination access in the small Colorado town of South Park while further hinting at what part QAnon might play in the episode's plot. Butters, a kind but naïve little boy who is frequently the butt of the other boys' jokes, is seen amongst a throng of schoolchildren wearing shirts that read "Lil' QTies." He boldly defends his choice of attire in the clip, declaring, "Well, I just wanted to believe in something that got me out of the house."
The far-right conspiracy theory QAnon was clearly already part of the special's plans given the stylized "South ParQ" that South Park has been using in its previous promos and social media handles, but the latest trailer suggests that even the town's sweetest resident has joined QAnon's ranks. That being said, the perpetually childish Butters and his fellow "QTies" could provide an interesting lens for tackling the issue of QAnon, a movement that capitalizes on its adherents' fears around the safety and wellbeing of children. South Park has never been shy about tackling a thorny issue with its trademark blunt force satire, and the South Park Vaccination Special looks like it'll be the show's next episode to do so when it premieres on March 10th.
Youtube: South ParQ Studios