Bruce Lee's Game Of Death: Why Kareem Abdul-Jabbar Really Cameoed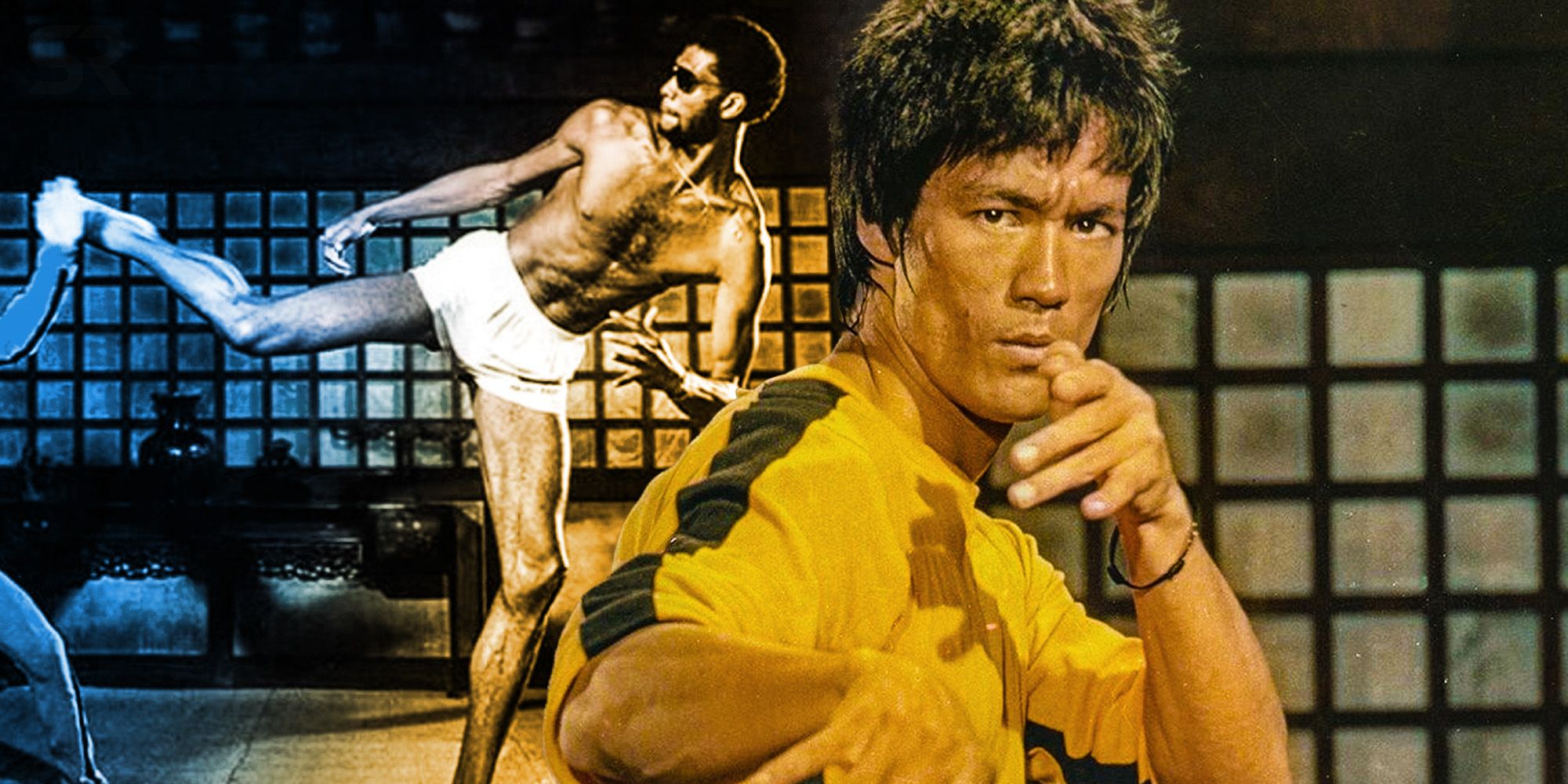 One of Bruce Lee's most famous movie battles is with Kareem Abdul-Jabbar in his unfinished film, Game of Death. Abdul-Jabbar, who famously played for the Los Angeles Lakers for more than a decade, has a reputation as one of the best basketball players in the history of the NBA. He's also had roles in various movies and TV shows, including Airplane!
Abdul-Jabbar's acting career began when he appeared in Game of Death, which was the fourth and final movie Lee made with Hong Kong studio, Golden Harvest. Shortly after writing, directing, and starring in Way of the Dragon for the studio, Lee moved on to Game of Death, where he was to have the same level of oversight. The movie's story was to focus on Lee's character advancing through a tower. On each level, he was to fight a martial artist of a different style. One of these battles saw him cross paths with Kareem Abdul-Jabbar's character, who engaged him in an intense fight that lasted for five minutes.
Comments from the NBA superstar have revealed how his cameo came to be [via ESPN]. After developing an interest in martial arts during his time in New York City, Abdul-Jabbar decided to seek out a new instructor once he moved to California to attend UCLA and play on the basketball team. At the age of 20, he was pointed in the direction of Lee, who had created his own kung fu style, known as Jeet Kune Do. Abdul-Jabbar sought out Lee, who then became both his kung fu teacher and good friend. Abdul-Jabbar trained often with Lee, who taught him a multitude of techniques that later became beneficial to his NBA career.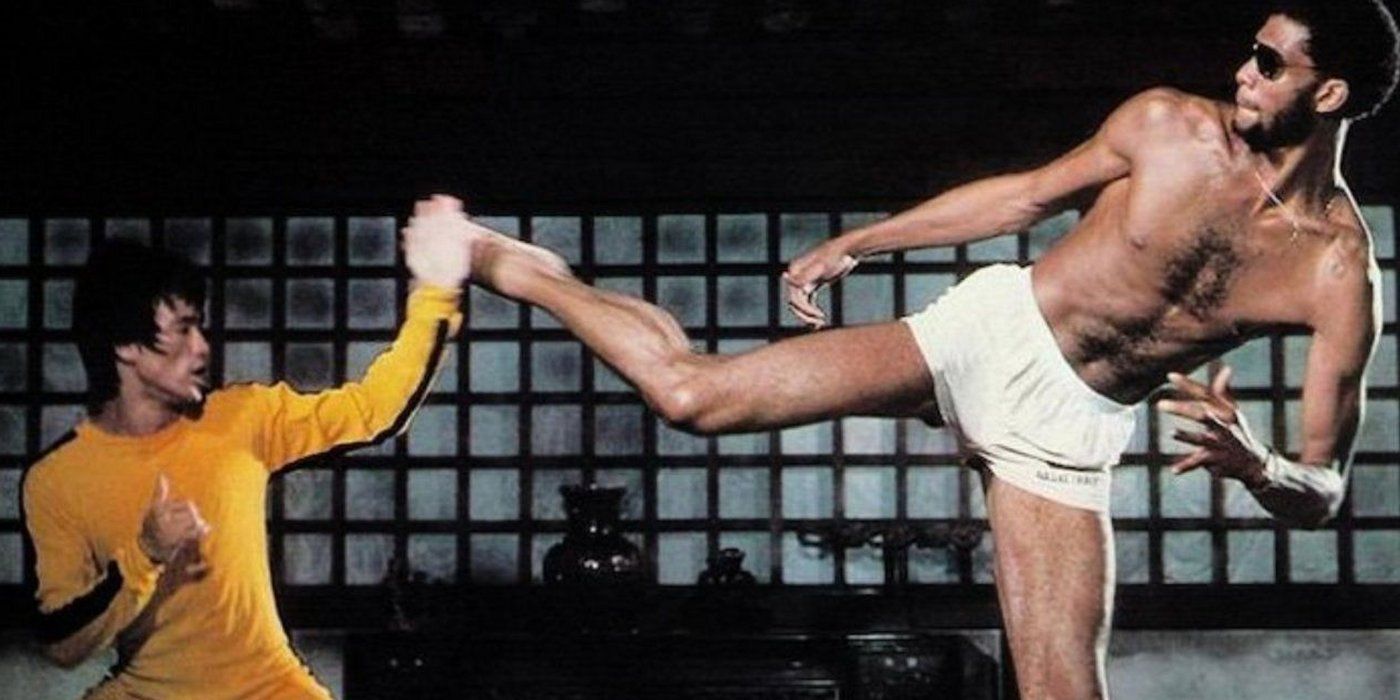 A few years later, Lee personally invited Abdul-Jabbar – who was playing for the Milwaukee Bucks at the time – to Hong Kong to film a fight scene for Game of Death. The scene called for five days of shooting. Not long after that, filming came to a halt so Lee could make Enter the Dragon in Hollywood. And unfortunately, Lee's sudden death in 1973 prevented the filming process from being completed. Years later, stand-ins, a great deal of editing, and footage from other Bruce Lee movies allowed it to be released anyway.
Since Lee was only able to film a portion of Game of Death, no number of changes could have turned it into a martial arts masterpiece. That being said, it's still regarded as required viewing for Bruce Lee fans, and a lot of that is due to the movie's Bruce Lee vs. Kareem Abdul-Jabbar fight. The notable height difference between Lee and the seven-foot-two basketball player helped create one of the most visually striking and unique action sequences of Lee's career. No one will ever get to see Lee's entire vision for Game of Death, but audiences can at least marvel at the spectacle at watching the NBA star go toe-to-toe with the kung fu legend.