Brandy Transforms Into Cinderella In TikTok Challenge Video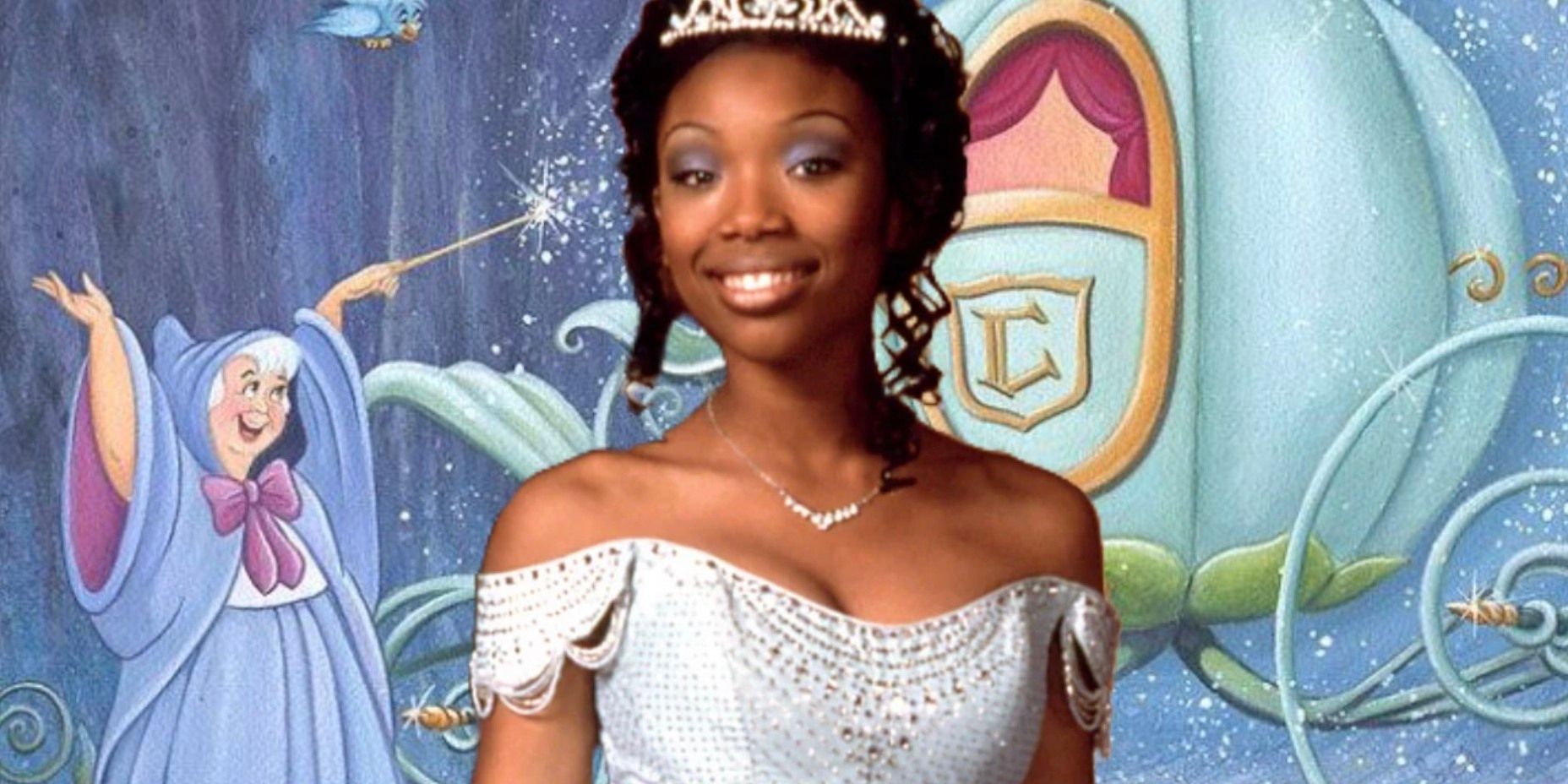 Brandy transforms in a TikTok Cinderella challenge video. The international folklore surrounding a young girl living a life of misery and servitude to her wicked stepmother and sisters, only to later find love and happiness with a handsome prince by way of magical glass slippers, has been adapted countless times over the ages. The most famous film version is likely that of Disney's first full-length animated Cinderella in 1950. Since then there's been a number of inspired takes on the classic including 1998's Ever After, starring Drew Barrymore, the more contemporary A Cinderella Story, starring Hilary Duff in 2004, and 2014's Into the Woods, a musical featuring Anna Kendrick (Pitch Perfect) as Cinderella, but in a tale also co-starring other fable icons like Rapunzel and Little Red Riding Hood.
Brandy Norwood, the award-winning, legendary songstress and actress, famously starred in the Rodgers & Hammerstein television version of Cinderella back in 1997. This was the third Rodgers & Hammerstein production of the musical and although garnering mixed reviews from critics, it delivered big with audiences, and successfully led the relaunch of The Wonderful World of Disney on ABC. Brandy's Cinderella also starred Whitney Houston (The Bodyguard), Bernadette Peters (Annie), Whoopi Goldberg (Ghost), and Jason Alexander (Seinfeld), and was praised for its groundbreaking, racially diverse cast for a Disney picture, particularly in the principal lead roles.
Taking on the TikTok Cinderella challenge in a recent video posted to her account, Brandy channels her classic Disney princess once more. The roughly 15 second TikTok features the song "Bibbidi-Bobbidi-Boo", aka "The Magic Song", made famous from the 1950 animated film and performed by Verna Felton. Brandy starts off dressed in plain, not-so-fancy, house attire, but when the beat drops, she transforms into the glowing and radiant fairytale heroine she first embodied in 1997. You can watch the video by clicking on the link below:
CLICK FOR BRANDY CINDERELLA TIKTOK VIDEO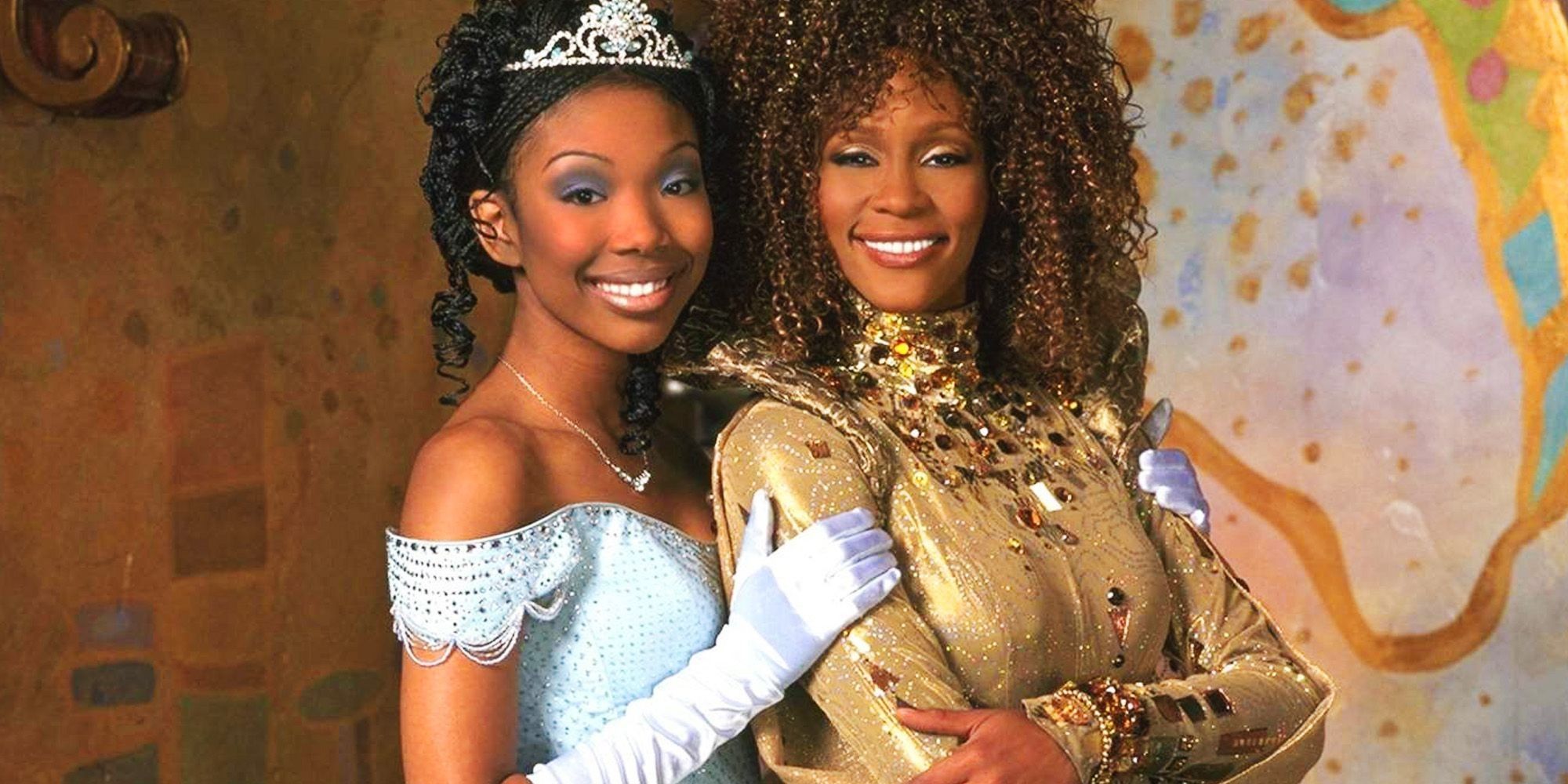 The viral #CinderellaChallenge dates back more than a year on TikTok and has taken on many different forms. Some iterations involve simply just the telling of an off-color joke to unwitting recipients regarding Cinderella's arrival at the ball, while others employ the transformational glow-up from dowdy to dashing, with the fabled music, although not centered around any particular Disney character. Still other participants, much like with Brandy's video, focus their post directly around the titled challenge character, and incorporate the actual visage of Cinderella in some fashion.
Brandy's TikTok video helps celebrate 1997's Rodgers & Hammerstein's Cinderella, released February 12th on Disney+. It also inadvertently promotes the all new, non-Disney, Cinderella theatrical feature, set to be released by Columbia Pictures (Sony) later this year. The 2021 film will star famed singer, Camila Cabello, in the title role, and will co-star Billy Porter (Pose), Idina Menzel (Frozen), and Pierce Brosnan (Mamma Mia!). The TikTok user base, composed in large by Gen Z and Millenials, essentially grew up with Brandy as their definitive live-action face for the classic Disney princess. In addition to the welcome nostalgia over seeing her as the character again, it will likely fuel excitement towards seeing a new Cinderella coming, now in their own age demographic.
Source: Brandy