Bob Odenkirk Wants A Happy Ending For Better Call Saul Season 6
Bob Odenkirk hopes for a happy ending in Better Call Saul's final season. A spinoff and prequel to the crime drama, Breaking Bad, Better Call Saul is about the backstory behind former conman and earnest lawyer, Jimmy McGill's (Odenkirk) transformation into the sleazy 'criminal' attorney, Saul Goodman. The show also features Mike Ehrmantraut, played by Jonathan Banks, who was also on Breaking Bad and shows his journey into the drug cartel from being a Philadelphia police officer.
With the show being a prequel, those who have seen Breaking Bad know how certain characters from Better Call Saul end up, at least the ones who do appear in the predecessor such as Mike and various others. For viewers who haven't seen the Walter White crime drama, they are still likely aware of Saul Goodman's future given the show was created because of its predecessor's success. As such, Better Call Saul is largely about watching the journey of Jimmy McGill and learning how he turns into the unethical lawyer who later helps Walter White and Jesse Pinkman with their criminal activities.
In an interview with Collider, Odenkirk has said that he would like to see Jimmy McGill get a happy ending at the end of the series. Speaking to Steven Weintraub, Odenkirk was asked if he knows where the season and the end of the show is taking his character and Odenkirk replies with the statement:
"We have a discussion where my point of view is that Walter White became an angry, broken version of himself. I wonder if it would be possible to write — because I like the guy — I wonder if it would be possible to give Jimmy McGill a better ending, a better place to end in than he started in. I don't know if they're going to do that though."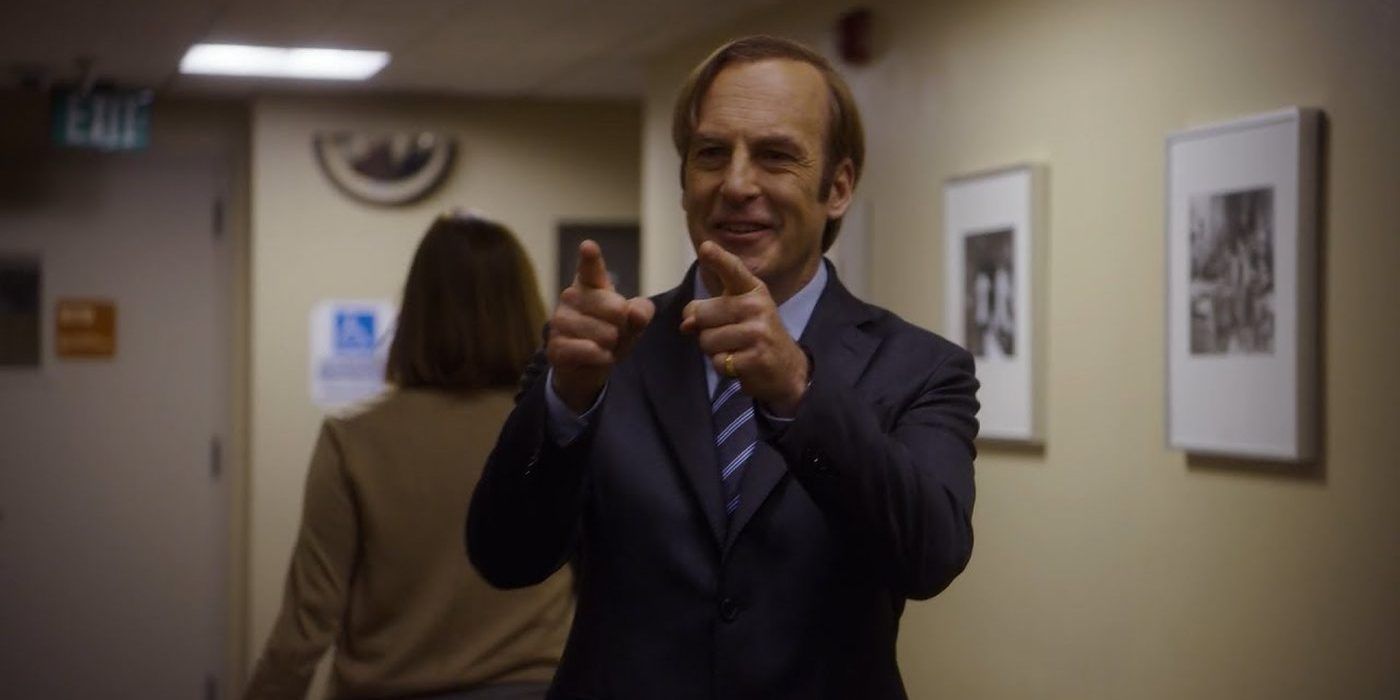 For Odenkirk who has played Jimmy McGill/Saul Goodman for over a decade now, it makes sense that he would want to see his character find happiness after knowing all that he has been through. What defines a better ending for Jimmy McGill is subjective, though, especially knowing where he ends up on Breaking Bad. On that show, Odenkirk is playing a character far from the one he plays on Better Call Saul. However, based on the flashforwards that take place after the events of Breaking Bad and open every season of Better Call Saul, it appears he reverts back to his depressing self, but it's still unclear exactly where he ends up.
Regardless, even if Jimmy does get a peaceful ending, he will have to overcome more tragedies and compromises before then. Better Call Saul began with Jimmy trying to become a better person and fighting off doing things the easy, manipulative way. As it progresses, it becomes harder for him to resist temptation, winding up in more dishonorable situations. Knowing what happens in Breaking Bad and how much Jimmy has gone through despite fighting so hard, it does seem Odenkirk is right not to hold out hope his character winds up in a better place at the end of Better Call Saul. But there is always a chance Jimmy's ending could be more optimistic.
Source: Collider