Black Widow Movie BTS Image Shows Scarlett Johansson Against A Lot Of Blue Screen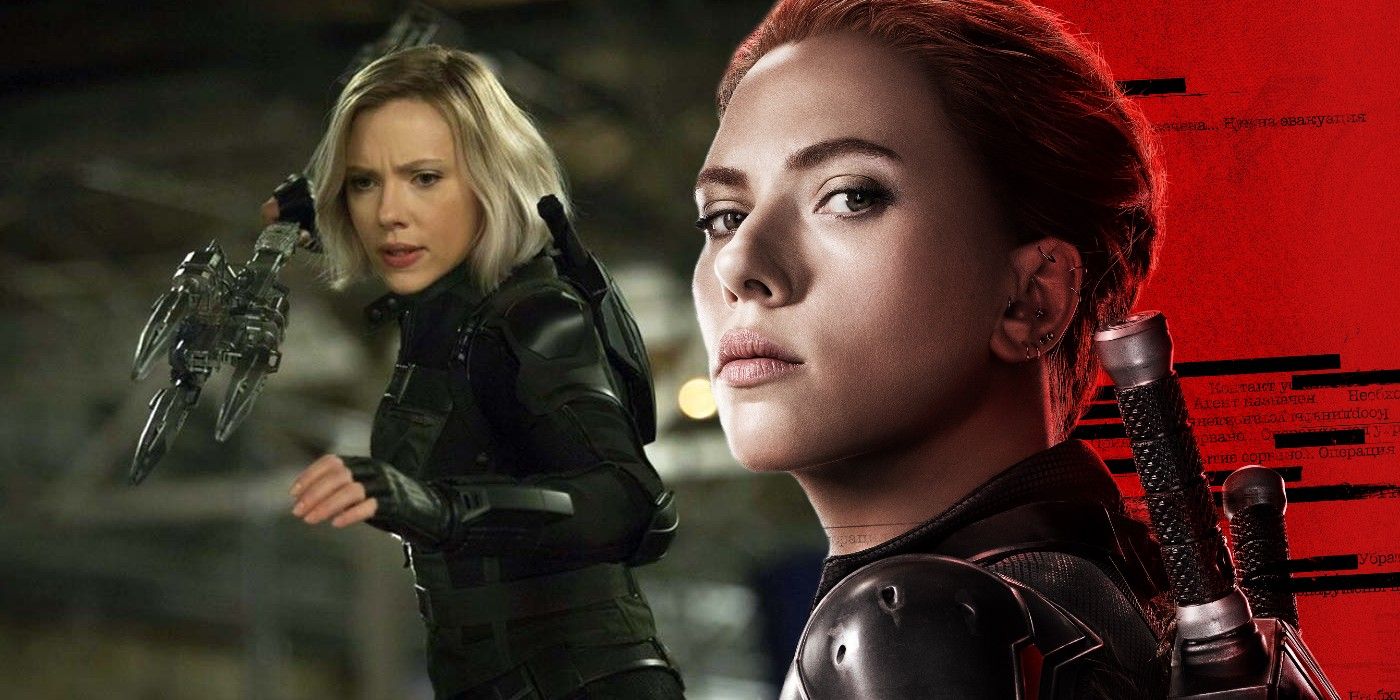 A behind-the-scenes image for Black Widow is reminding everyone that the film still exists. Originally slated to be released in May 2020, Natasha Romanoff's first solo movie set in the Marvel Cinematic Universe has been heavily anticipated for years. Along with many other MCU Phase 4 films, Black Widow's release was delayed due to concerns regarding COVID-19, a common occurrence since the start of the ongoing coronavirus pandemic. While Black Widow's release is currently scheduled for May 7, 2021, its eventual theatrical debut still remains shrouded in uncertainty.
As their collective patience has waned, fans have urged Marvel to release Black Widow on Disney+ and employ a hybrid strategy which many other studios, such as Warner Bros and Paramount, are wholly embracing. Though, Marvel Studios president Kevin Feige seems set on a traditional theatrical release for Black Widow and is reportedly against a hybrid release. However, the downside to his approach has been incessant delays and almost a year later, no one is closer to knowing when a theatrical release can even happen safely.
Until audiences can safely gather in theaters or Marvel decides to release Black Widow on Disney+, fans can find some appeasement in this behind-the-scenes image. Posted on Deborah Lamia Denaver's Instagram, who acted as Scarlett Johansson's makeup artist on Black Widow and many of her other MCU films, the image shows Johansson's Natasha Romanoff against the backdrop of a blue screen aiming her gun at something overhead. Check out the BTS image below:
Other than Johansson, Black Widow will star Florence Pugh, Rachel Weisz, and David Harbour, the first of whom is expected to reprise her role as Yelena Belova in future MCU installments, such as the Disney+ series Hawkeye. Although future delays may complicate these plans.
While there is not much to see in the photo, Denaver's somewhat cryptic caption could perhaps inspire some optimism. While "keeping us all on the edge of our seats" could indicate an announcement about how Black Widow is coming soon, it could also refer to its current release date of May 7, 2021 is simply "getting closer." The image itself could indicate the film's action will be grounded more in reality, which is backed up by the trailers, as opposed to the space-faring supernatural adventures that previous MCU films were. Hopefully, barring any further delays, Natasha Romanoff's adventures set between Civil War and Infinity War can be seen when Black Widow comes to theaters May 7th.
Source: Deborah Lamia Denaver