Black Panther 2 Director Has Really Exciting Ideas, Says Lupita Nyong'o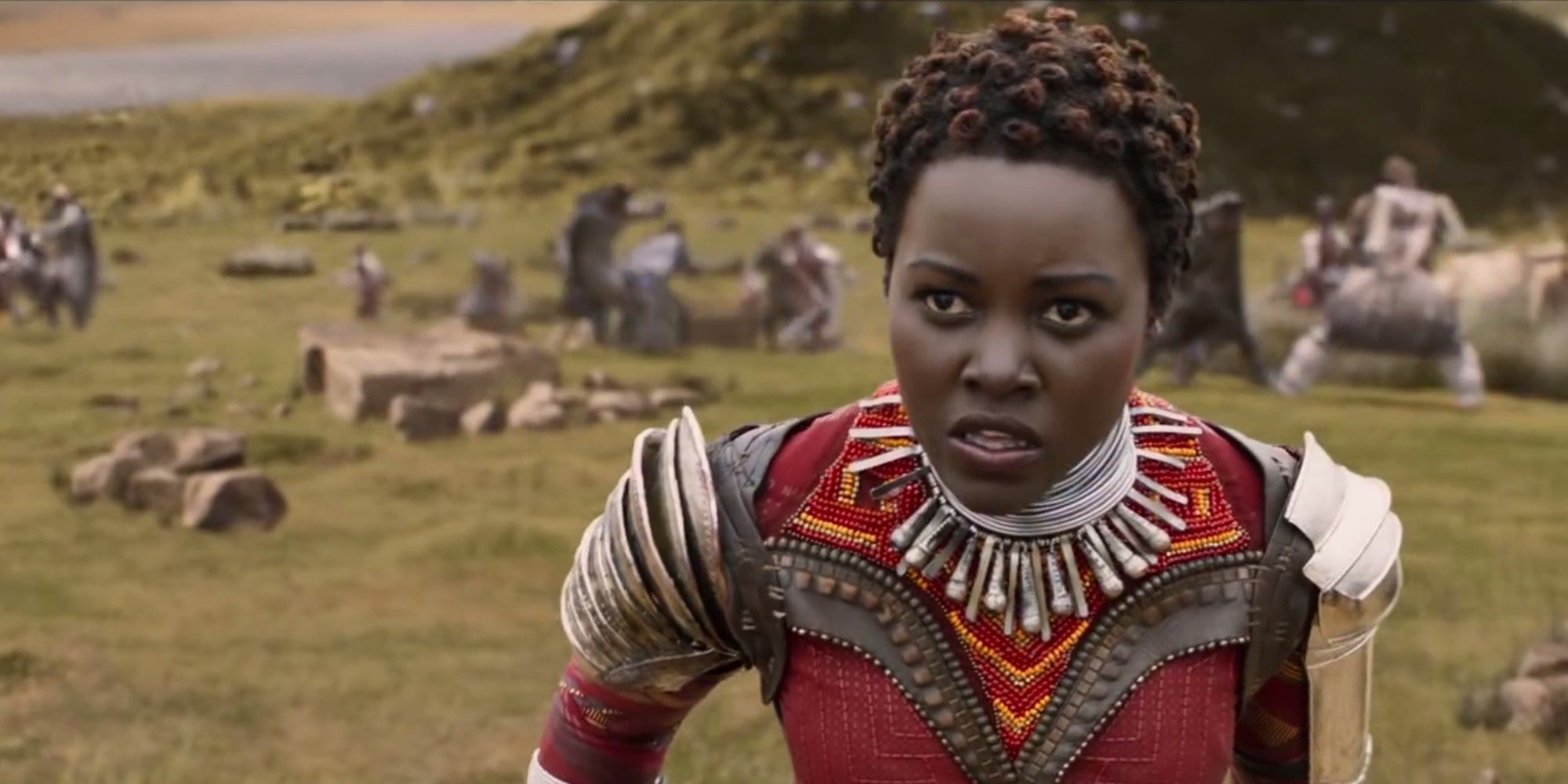 Lupita Nyong'o says Black Panther 2 director Ryan Coogler has a lot of exciting ideas for the Marvel sequel. Even before Black Panther 2 was officially announced, fans had no doubt it would happen. The first Black Panther, released in 2018, became a groundbreaking achievement for the MCU almost immediately. The film told the story of new king T'Challa (Chadwick Boseman) in the aftermath of his father's death as he grapples with the secrets left behind and how to best lead his country. It broke records at the box office and later became the first MCU film to be nominated for Best Picture at the Oscars.
As a result, Black Panther 2 is one of the most anticipated Marvel projects on the current schedule. Very little is known about the project so far, save for most of the original cast will return and Coogler will once more serve as director. Boseman's sudden passing in August 2020 left fans and loved ones reeling, and much of the discussion regarding Black Panther 2 has so far been about how it will address his absence. Marvel boss Kevin Feige confirmed last year that Boseman will not be recreated with CGI, nor will he be recast.
Nyong'o, who played spy Nakia in the first film, recently sat down with Good Morning America and teased what's in store for Black Panther 2. First, Nyong'o reaffirmed what many of her co-stars have said before when it comes to Boseman's loss, saying, "It's gonna be different, of course, without our king to go back into that world. But I know that all of us are dedicated to carrying on his legacy in this new Black Panther." She then added that there are still some thrilling things ahead. "And Ryan Coogler has some really, really exciting ideas that I look forward to bringing to life with the rest of the family," Nyong'o teased.
Currently, Black Panther 2 is scheduled for release in July 2022, a couple months after its original date of May. Filming is expected to begin in June, provided the coronavirus pandemic doesn't cause any issues. Undoubtedly, Coogler has a difficult task ahead of him with Black Panther 2, as fans are expecting it to perfectly honor Boseman. However, as Nyong'o said, everyone is dedicated to doing so, echoing comments her Black Panther co-star Daniel Kaluuya made recently. It seems like more than anything, Black Panther 2 will be about Boseman's legacy, and that is very fitting.
Beyond that, Nyong'o's hint that Coogler has some exciting things in store sounds promising. Black Panther was praised for its innovative world and well-told story, so perhaps the sequel will provide even more of that. If so, Black Panther 2 is in good hands. Coogler is an excellent director, and if Nyong'o is excited to play out what he has in store, fans should be just as eager to see what's to come. Hopefully, more details about Black Panther 2 will emerge soon.
Source: Good Morning America