Bill Fagerbakke, Carolyn Lawrence & Clancy Brown Interview: SpongeBob & Kamp Koral
The long-running SpongeBob franchise breathes new life into Bikini Bottom with the arrival of Paramount+. The streaming service will be offering SpongeBob: Sponge on the Run and Kamp Koral: SpongeBob's Under Years starting on March 4, so fans of the twenty year series can see their underwater favorites in a different environment.
First, Sponge on the Run the action and adventure that the gang embark on after SpongeBob's pet Gary is snail-napped by the mighty Poseidon. Then, Kamp Koral takes viewers on a prequel tour of the protagonists as attendees of a children's summer camp. The tone and personalities may remain much the same, but there's still unexpected fun to be had in both.
The denizens of Bikini Bottom – Patrick (Bill Fagerbakke), Sandy (Carolyn Lawrence) & Mr. Krabs (Clancy Brown) – spoke to Screen Rant about what to expect from the movie and series this week.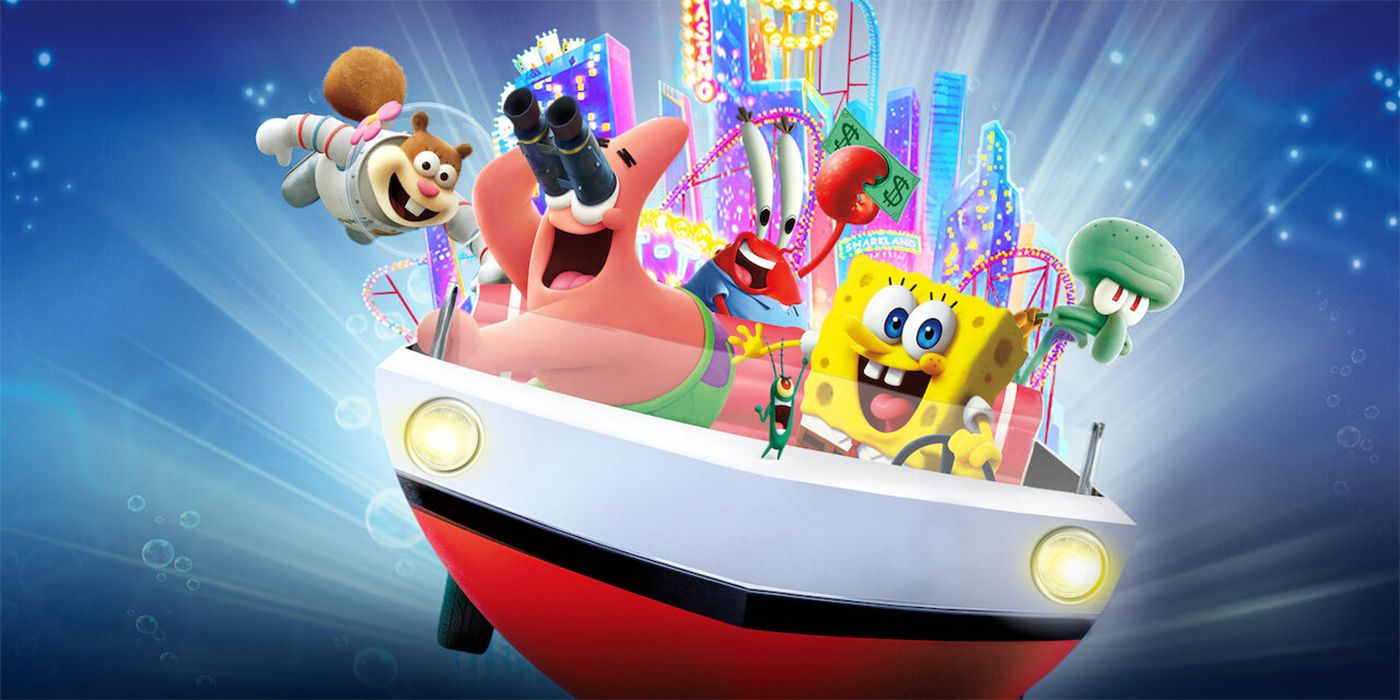 I loved seeing you get a chance to reinvent your characters, if you will. Can you talk about what's new and different for you in Sponge on the Run and Kamp Koral?
Carolyn Lawrence: Oh, goodness. One thing I always love when we do a movie is that, because you just have so much more time, emotionally your character gets to have a larger arc. I love when she gets impassioned, and she's talking about friendship and her love for them, and all that. It's amazing.

In the series, it's fun playing her younger. It's fun. You know, it's just a new thing. It's fun for us to go to a new place. I had braces.

Clancy Brown: Well, I just liked the fact that Mr. Krabs doesn't own a restaurant yet; that he's just beginning to learn how to how to run a business. And I love the fact that his daughter is smaller than he is.

Bill Fagerbakke: Well, you know, it's interesting with Patrick, because you're taking a hyper innocent character and going more innocent. So, that was very interesting. And of course, with the writers and with what they brought to the material, we've really had some great stuff to work on. And I think you saw the visuals in Kamp Koral are terrific.

The movies are always fun. Like Carolyn says, it's great to do a big sprawling story that has different things that go off. You don't have time for that in an 11-minute story.
The movie gave you all some time without SpongeBob, and you had some surprising feelings about not having him around. Mr. Krabs, would you like to talk about the experience of being SpongeBob-less?
Clancy Brown: No. I don't like it. I don't like the idea of being SpongBob-less; it makes me all SpongeBob-ly.

That was kind of a nice surprise. I was happy to read that. There was a three-dimensional character in a 3D movie. How about that, huh?
Carolyn, how is Sandy still able to be underwater? How does this fishbowl work? I don't understand the science.
Carolyn Lawrence: I think you don't need to think too hard. Just roll with it and enjoy. They've got it figured out. She is a scientist, and she came up with… something. She's a prodigy!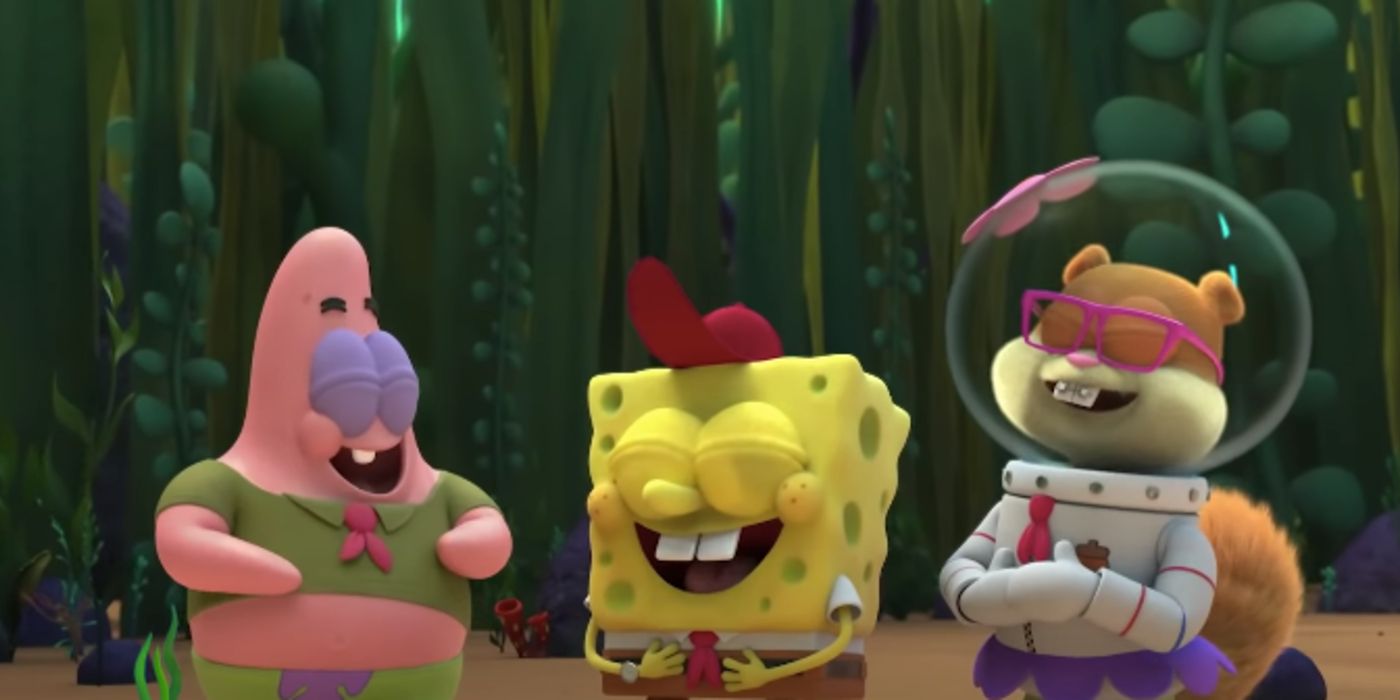 Bill, can you talk about how SpongeBob and Patrick's friendship is tested in the film?
Bill Fagerbakke: Well, as with young people when they're first finding out what friendship is, a lot of it boils down to, "How much can I count on you?" And sure enough, it winds up being the adult issue too. That's what it comes down to with SpongeBob and Patrick.

Of course, when you have that dynamic woven into a story, we sure as heck want to have a lot of fun along the way and get into some crazy stuff. Which we do in the film, for sure.
Can you each give one buzz word, or one thing that you're excited about, for Kamp Koral?
Bill Fagerbakke: Oh, yeah. For Kamp Koral, my buzzword would be elasticity. Wow. Visually speaking, wow.

Carolyn Lawrence: I was debating between joyous and fun. So… Funous?

Clancy Brown: No refunds!
SpongeBob: Sponge on the Run and Kamp Koral will premiere on Thursday, March 4 through Paramount+. Sponge on the Run will also be available through PVOD.