Big Brother Brazil 21: How Karol Conka Got 99% Of Fan Eviction Vote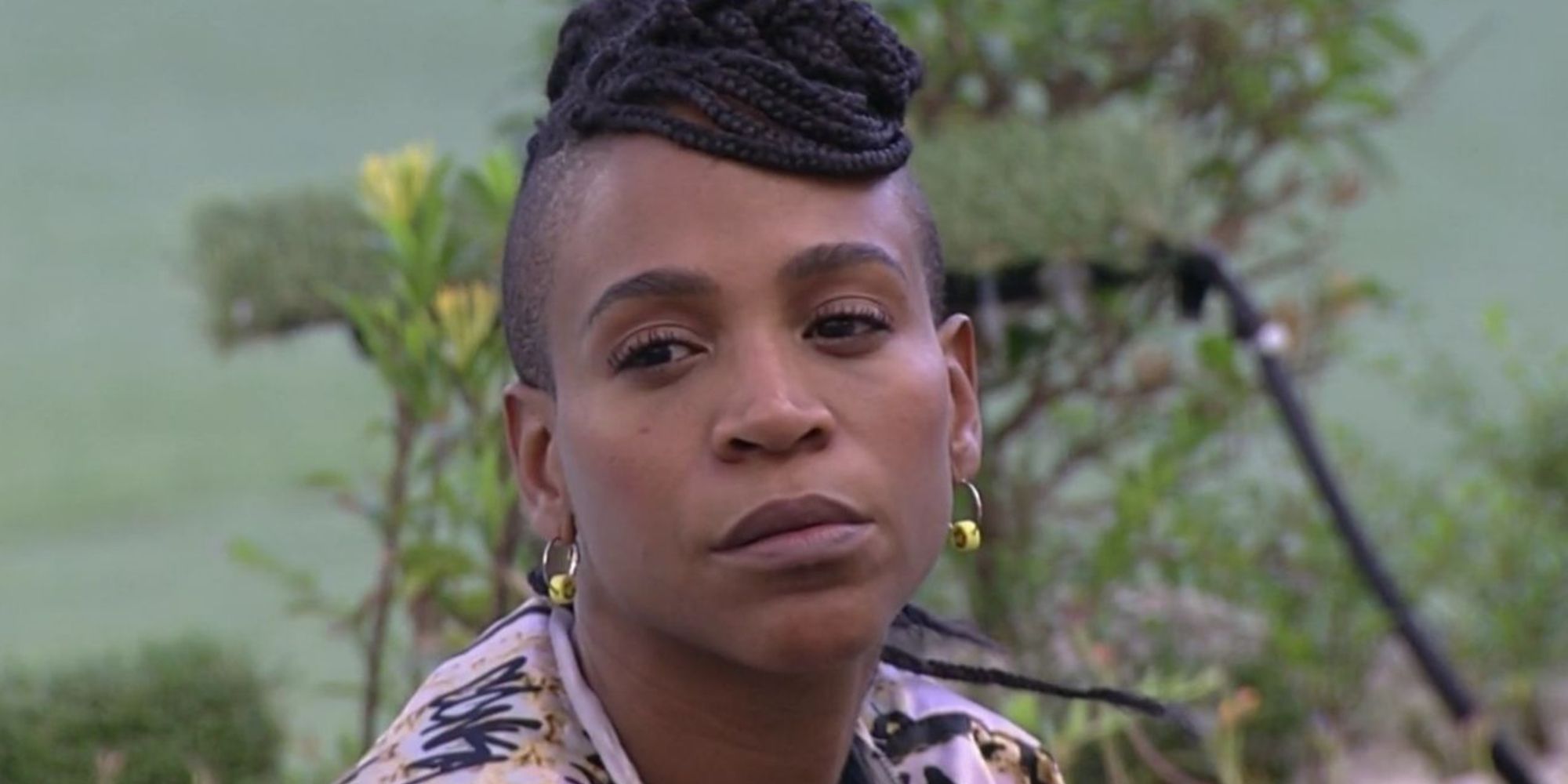 Certain fans want a better understanding of the reasons why Big Brother Brazil 21 contestant Karol Conka was evicted with 99.17% of the public vote on the latest BBB21 eviction block. Prior to getting cast on the show, Karol Conka was a successful Brazilian rapper with hits such as "Tombei", "É O Poder", and "Lalá". She was one of the musicians who got to perform at the Rio 2016 Olympics opening ceremony, and her career was celebrated by various international media outlets. With over a million Instagram followers and hundreds of thousands of monthly listeners on Spotify, Karol was a high-profile musician in Brazil.
In 2021, Globo chose to cast Big Brother Brazil 21 the same way that it had done on season 20. So the season started out including 10 celebrities/influencers and 10 anonymous houseguests, all of whom competed for the same grand prize of R$1.5 million. Karol Conka was one of the most shocking names to come out of the cast announcement, as her fans had no idea that she'd ever be willing to compete on Big Brother. This was also very surprising to the players inside the BBB21 house, who wasted no time getting close to the rapper that they admired so much.
Karol Conka's tumultuous experience on Big Brother Brazil 21 started to take a turn when she told houseguest Lucas Koka to remove himself from the kitchen table so that she could eat without listening to him. While it is true that Lucas had rubbed many contestants the wrong way, the fans interpreted Karol's gesture as being unnecessarily hostile. Lucas ultimately chose to self-evict, and Karol was considered his biggest bully. Karol then moved on to bully Carla Diaz due to a completely false narrative that the rapper created inside her head. Karol had been interested in Arcrebiano "Bill" Araújo in the BBB21 house, and she "decided" that Carla had been flirting with Bill to spite her. For context, Carla and Bill had barely even spoken to each other all season long.
Karol Conká foi a quarta eliminada do #BBB21 e conversou com a @anaclaraac no Bate-Papo BBB! ✨ A ex-sister explicou seu posicionamento durante a treta com Camilla de Lucas 😱 Vem ver esse e outros momentos → https://t.co/PjzApnWgjM • #RedeBBB pic.twitter.com/31z8y6eLoi

— Big Brother Brasil (@bbb) February 24, 2021
Unfortunately, Karol Conka had two other high-profile fights throughout Big Brother Brazil 21, both of which also contributed significantly to her record-breaking eviction. For one, Karol got herself into a heated argument with Camilla de Lucas for some drama that neither of them had anything to do with, and after picking that fight herself, Karol accused Camilla of not wanting to see another Black woman inside the BBB21 house. It bears repeating that Karol was the one who picked this fight with Camilla, and was also the one who accused Camilla of things she had not done, not the other way around. Furthermore, the fans also hated the way that Karol mimicked and criticized co-star Juliette Freire's Northeastern accent.
It's safe to say that Karol Conka created a lot of chaos on Big Brother Brazil 21, and not really the entertaining kind. This 99.17% public vote result wasn't entirely shocking to the fans, but it still gives pause to many casual viewers and international BB fans trying to understand how such a unanimous vote could have happened.