Big Brother: All the Reasons Why Fans Still Love BB20's Tyler Crispen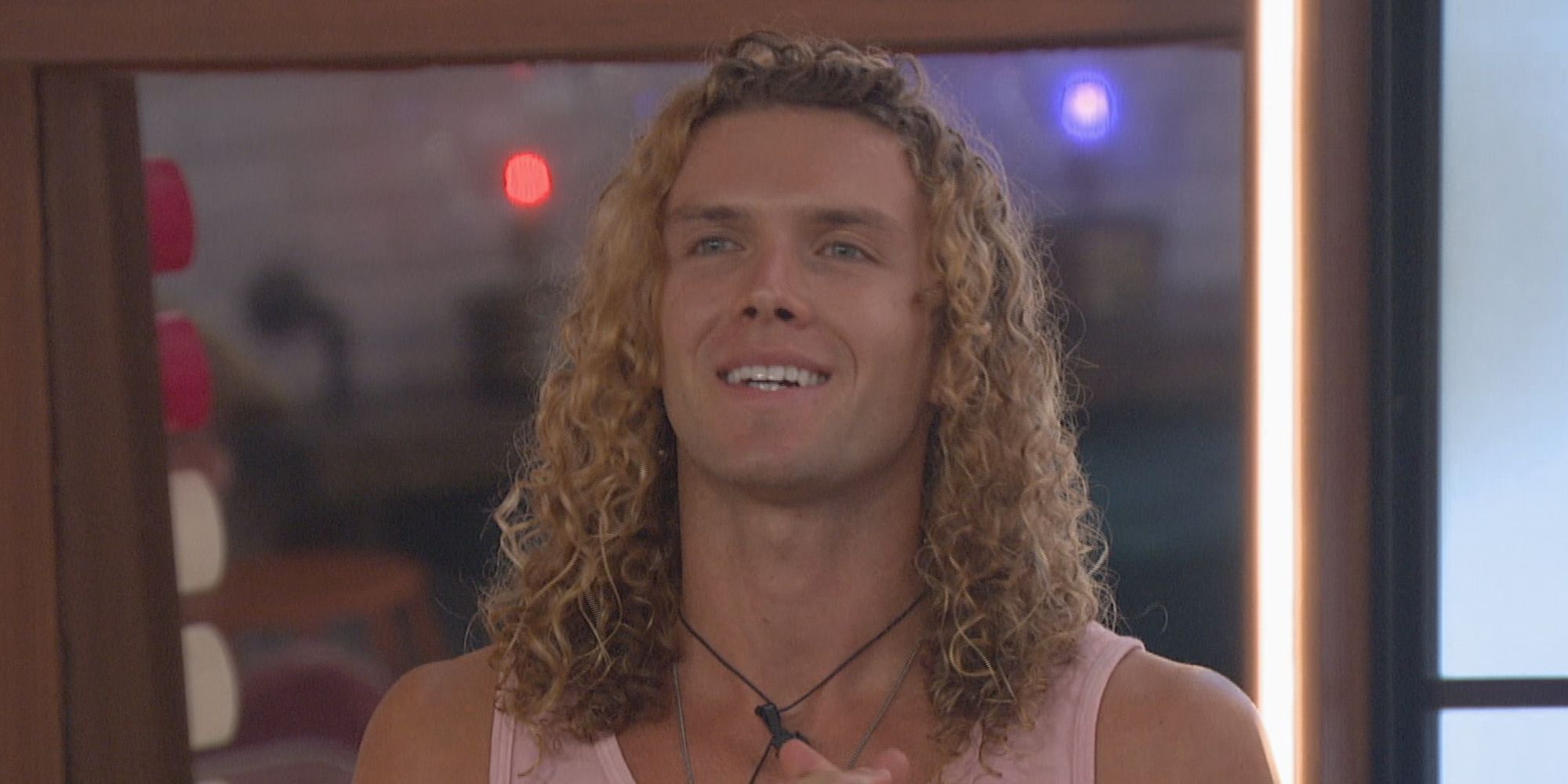 Although Tyler Crispen competed inside the Big Brother house for the All-Star season, he truly showed off how strong of a player he is when he came just shy of winning season 20 of the show. While he did not win the half-a-million-dollar grand prize, Tyler still managed to take home some money when he won America's Favorite Houseguest, a title that holds true three years later. While he may not have played to his best ability during the All-Star season, even he himself calling it "reckless," fans still admire Tyler both for his personality as well as how he plays the game.
Tyler fell short of winning the grand prize on Big Brother during both seasons he played on; however, he definitely gained a lot from the show. Aside from once winning America's Favorite Houseguest, Tyler also found himself a new girlfriend while still competing at his full potential during season 20. It was quite obvious that Tyler had a hard time focusing on the game his second time around as he missed Angela dearly. Now, the two seem to be happier than ever as they announced their engagement earlier this month.
Tyler may not have had the best gameplay during the All-Star season but that doesn't mean he stopped being fans' favorite. Although the Big Brother fanbase tends to not favor players who are seen as dominating the season, they have made an exception for Tyler. While this typical gameplay can tend to make the show "boring and predictable," Tyler worked hard to control the game all on his own without the help of a large alliance. This just proved how strong of a player Tyler truly was. When talking about Tyler's gameplay, one Reddit user wrote, "Tyler's journey through BB20 is really storybook." Although he took control of the season, Tyler continued to be "entertaining."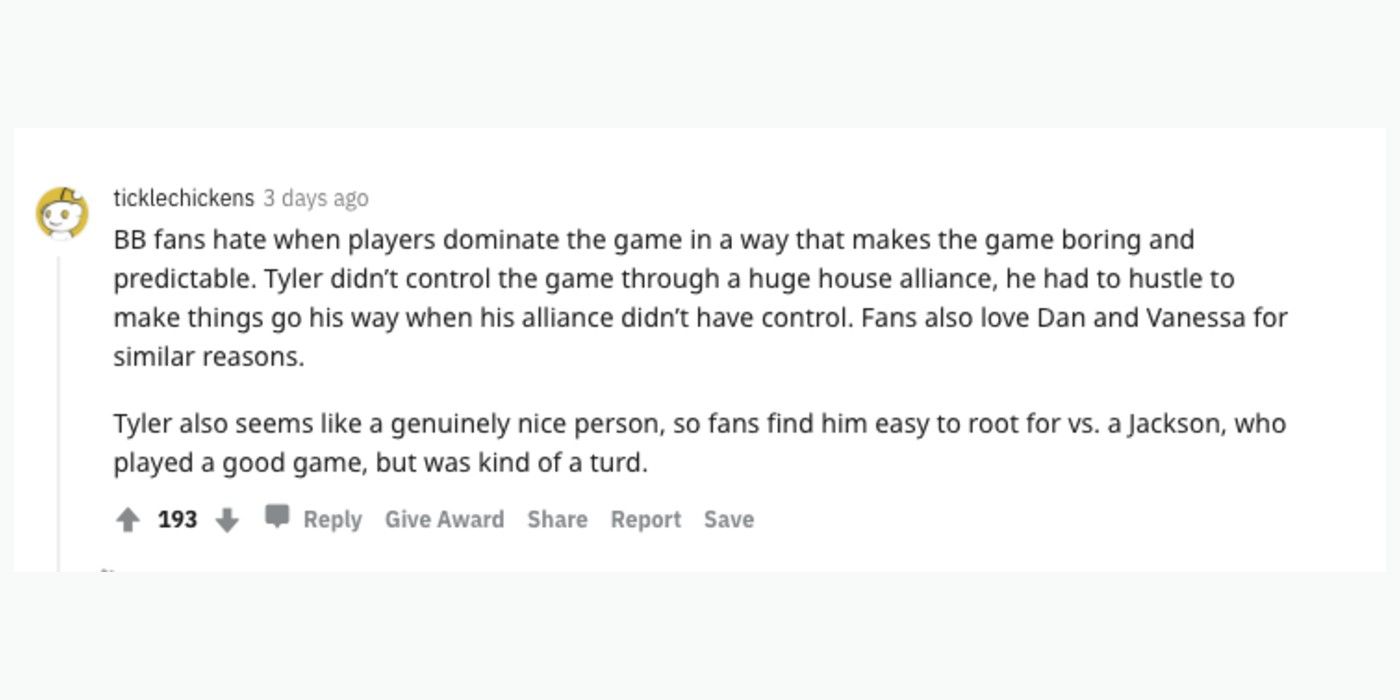 Aside from his gameplay, Tyler remains a fan favorite for his overall personality, which was shown even more on Big Brother: All Stars. Tyler was seen as having a "fun" personality while also being "charismatic" and a "genuinely nice person" overall. Because of this, "fans find it easy to root for him." Tyler's better half, Angela Rummans, also plays a factor in fans loving him. Many enjoyed watching the couple's relationship "unfold" during season 20 as well as how much it has grown since then. Although their relationship played a major factor in how poorly Tyler played during the All-Star season, fans still admire them together. Overall, Tyler "was a cool chill guy that also played a great game."
Tyler has a special love for Big Brother as he would watch the show as a child with his late father. It was his father's love for the show that in turn caused Tyler to love the show and ultimately compete on it. Although Tyler had two completely different game play techniques from season 20 of Big Brother to the All Star season this past summer, fans still love him.
Source: Reddit